Another decline on UK car production this month demonstrates the combination of inflationary pressure, the ongoing global shortage of semiconductors and the next wave of supply chain disruption starting to bite. For those that can remember back to early 2021, the first three months of the year showed a steady improvement in UK car production as manufacturers worked through high demand for new vehicles and stockpiles purchased in advance of the Brexit deadline at the end of 2020. It was only when we reached April 2021 that the semiconductor shortage really began to impact production levels – so it is no surprise to see the March 2022 data falling so far behind the levels seen the previous year. Next month we will begin to compare annual production levels that fully take into account the extent of the supply chain challenges that have been hampering the sector for so long.
Russia-Ukraine crisis impacting price inflation
This is the first full month of data since the Russia-Ukraine crisis started which has exacerbated price inflation for key components and commodities, and added extra pressure to complex supply chains. New Covid lockdowns in China will further disrupt the flow of parts and goods throughout 2022, so manufacturers will need to brace for more supply chain disruption ahead.
This again highlights the need to increase investment in UK car manufacturing with giga-factories and even technology driven micro factories to bolster our domestic capacity, reduce our reliance on global networks - simplifying the supply chain for UK manufacturers and allowing them to focus on innovation to spearhead real change as we transition to electric vehicles.
Tesla dominating the EV market
It is fair to say Elon Musk has been in the news a lot in recent weeks with the Twitter acquisition dominating headlines. It may have been easy to miss Tesla's first quarter results that demonstrate the degree of demand for electric vehicles but also where the rest of the automotive currently sits when selling looking to sell EVs in high volumes. Despite supply chain issues and recent coronavirus related shutdowns at its factory in Shanghai – the business is on track to expand production to more than 1.5 million vehicles globally this year – having delivered 936,000 cars during 2021.
An economic outlook from our Economist Tom Pugh:
The automotive manufacturing sector will bear the brunt of the looming supply chain crisis, caused by covid-related shutdowns of ports and factories in China and a drop in imports from Ukraine and Russia. But another shortage of intermediate goods will impact the whole of the manufacturing sector and weigh heavily on the construction industry. What's more, shipping costs are likely to surge again, putting further upward pressure on cost inflation.
Middle market businesses are likely to find themselves squeezed from both sides, with energy and other input costs rising strongly, but demand for the goods and services they provide being squeezed by the cost-of-living crisis.
We expect the UK to avoid a recession this year, but with GDP growth set to average just 0.1% q/q over the rest of this year, it would not take much to tip the UK into recession.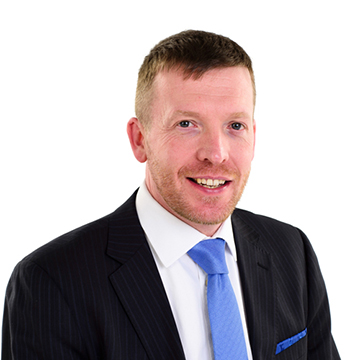 Richard Bartlett-Rawlings
Partner, Head of Automotive Manufacturing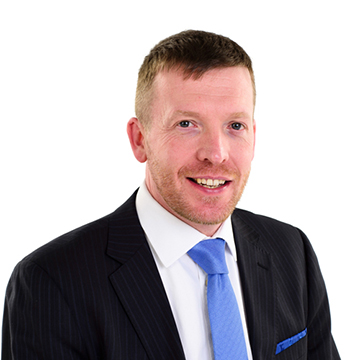 Richard Bartlett-Rawlings
Partner, Head of Automotive Manufacturing