RSM UK has had another momentous year against a backdrop of economic challenges. We continue to grow and amplify our voice, cementing our position as the go-to player in the middle market, allowing us to look to the future with confidence.
RSM UK has achieved another strong year, reporting a second successive year of double-digit revenue growth reaching £486.3m and strengthening our team to over 4,700 people. Our robust financial performance gives us the ability and confidence to invest in our future, allowing us to act with an eye to our long-term success as we continue to find opportunities to evolve.
We want to make a positive, lasting impact on the societies in which we operate. Throughout FY23, the group donated £0.7m to charities throughout the UK and fulfilled nearly 7,000 volunteering hours via our new volunteering scheme.
As we celebrate another fantastic year, we find ourselves with an amazing opportunity to bring more choice to our market as we continue to grow with confidence.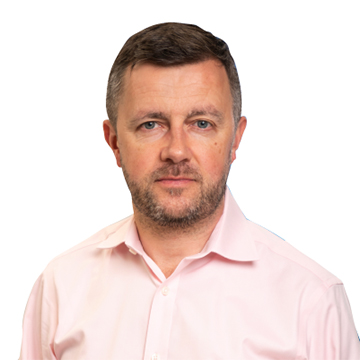 I believe that if we strive to deliver a premium experience – to our clients, our people, to the regulators, to society at large – we will be a business to be reckoned with. I continue to be inspired by our people's tenacity and positivity. Their effort and dedication to helping RSM grow makes me confident for our future.
Our previous financial reports
Read our previous years' financial reports.