We don't just want to deliver a strong commercial performance. To us, true success also means making a positive difference to the world and the communities we operate in. Our corporate responsibility strategies help us support lots of fantastic causes.
There are three pillars to our approach to corporate responsibility. Together, they represent the ways we're aiming to make a positive impact.
In 2022, we signed up to the United Nations Global Compact, which encourages businesses and organisations to deliver sustainable and socially responsible working practices worldwide. To fulfil our promise, we take a broad, holistic view of corporate responsibility. We want to make a real difference in lots of areas that align with our values or are too crucial not to address. We want to be transparent in how we operate and accountable for our impact. You can find out more about the work we're doing beyond the day-to-day activity of serving our clients in our latest Impact Statement.
Our people get lots of opportunities to be involved with our initiatives, helping us make meaningful changes and giving them a sense of purpose outside of their normal tasks. We're open to feedback, too. Representatives in each of our offices regularly gather the views of our people and their honest input influences what we do.
Kevin O'Connor, our Executive Chairman, who spearheads our corporate responsibility strategy, says:
I believe we should be judged not only on our profits but also on the lasting impact we have on our society, our people and our planet. It's our moral imperative to invest time and resources in our local communities, charitable partnerships and environmental initiatives. That's the only way we can make sure we're building a positive future that benefits everyone.
Environment

Charity

Community
Environment

It's never been more important to act on the climate crisis. This central issue affects all our clients and our people and we believe it's our duty to do everything we can to make a positive contribution.
In 2021, we committed to reaching net zero carbon emissions by 2030. There are lots of reasons why we felt this was the right thing to do, including the Paris Accord and COP 2026 recommendations as well as the UK Government's 2050 net-zero target. Increasingly, our clients are favouring partnerships with firms that are taking sustainability action, as are the next generation of talent.
Ultimately, it's the right and moral thing to do.
Taking action
We'll be significantly reducing our carbon emissions. Once we've made genuine, meaningful reductions, we'll look to offset residual emissions we can't cut out. We'll be working with accredited carbon offset providers who are transparent, knowledgeable, and committed to making lasting impact.
You can see further details of our environmental initiatives in our Carbon Reduction plan.
Our move to agile working, refurbishment of our office spaces and investments in technology will support us in reducing emissions. We also expect every supplier we work with to be committed to, and demonstrate, the highest standard of sustainable practices, with our main partners signing up to our Supplier Code of Conduct.
Our environmental policy helps guide all our decisions when managing our business and it takes into consideration the efficient use of resources including reducing waste, reusing what we can and recycling what we can't.
Charity
We strive to be a responsible and ethical participant in our local and wider communities. We believe in giving back to those less fortunate and is reflected in our core values of respect and stewardship. These values shape the way we interact with our communities and guide how we partner with our charity partners to raise funds and contribute to their efforts through our corporate foundation: RSM UK Foundation.
We support a number of charities focusing on health, social mobility, disability and the environment through a range of initiatives, many that give our people the opportunity to support the causes close to their hearts. Our payroll giving scheme allows our employees to donate to charities in a tax efficient way, directly from their pay.
Through our foundation we are able to fund one-off campaigns for compelling causes as they arise such as providing essential supplies to Ukraine, delivering lifesaving COVID-19 vaccines around the world and supporting the people of Pakistan affected by the recent floods. The RSM UK Foundation has established positive working relationships with a number of worthy charities and as a result have now made donations equating to £2m that has been distributed to our five national charity partners, match funding initiatives, UNICEF initiatives and many other deserving causes.
Our key national charity partners are:
Our impact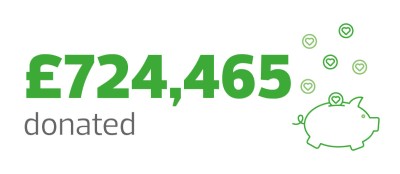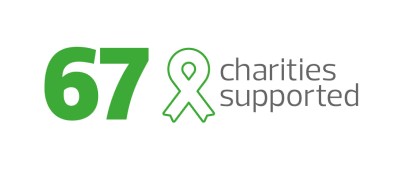 Our partnerships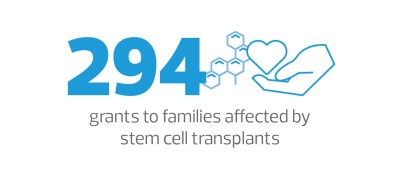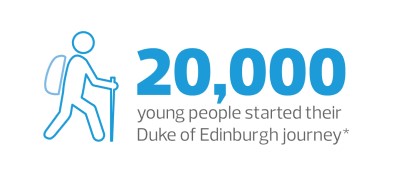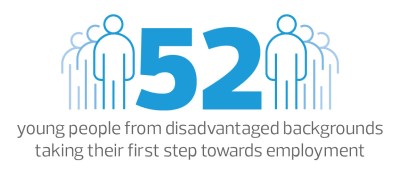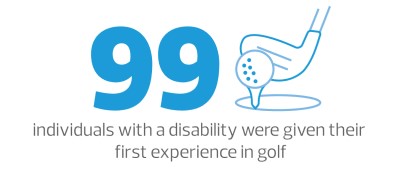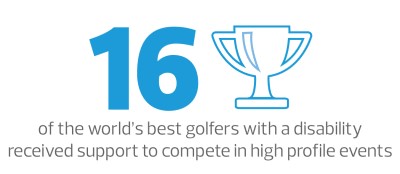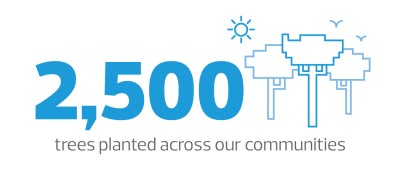 Above data as at year ended March 2022.
Community
We want to have a positive impact on the communities in which we work and live. We believe that everyone should be given an equal opportunity to succeed, regardless of their background. The purpose of the work we do is to help create, strong sustainable and thriving communities where no one is left behind.
Our volunteering scheme helps our people make a real impact. Many choose to volunteer for our charity partners, whilst others support local or national charities that are close to their hearts.
Volunteering not only benefits our communities but has a lasting impact on our people. By working together, our people learn new skills and build confidence by contributing to their local neighbourhoods and developing meaningful and long-lasting relationships.
Many of our volunteers select charities that have personal importance to them such as schools, foodbanks or hospices, while others go for causes, they are passionate about such as improving the environment through environmental restoration projects and beach cleans.
The social responsibility of our business is important to us, so we find others ways to give back outside of just our volunteering program. A number of our people use their skills and experience as trustees for a wide range of charitable trusts which we actively encourage.
Through our firmwide challenge, RSM Together, our people have the opportunity to give back to their local communities. Each of our offices raises funds for their chosen local charity throughout the year and in return, the RSM UK Foundation offers funding of £100,000 split between offices.
Our national diversity and inclusion initiatives provide opportunities for mentoring and contributions to school outreach programs as we partner with organisations that aim to improve social mobility.