Sales in the hospitality sector are struggling to match pre-pandemic levels, the latest Coffer CGA Business Tracker shows. Alongside soaring energy prices and double-digit inflation it's obvious that huge challenges lie ahead for the leisure and hospitality sector.
The government's support throughout the pandemic was absolutely key in saving many businesses and the announcement of the recent energy price cap will help operators to breathe a little easier over the coming months. The Prime Minister's announcement has averted the immediate threat of the energy crisis, but clarity and assurance for the long term is still needed if businesses are going to be able to plan effectively.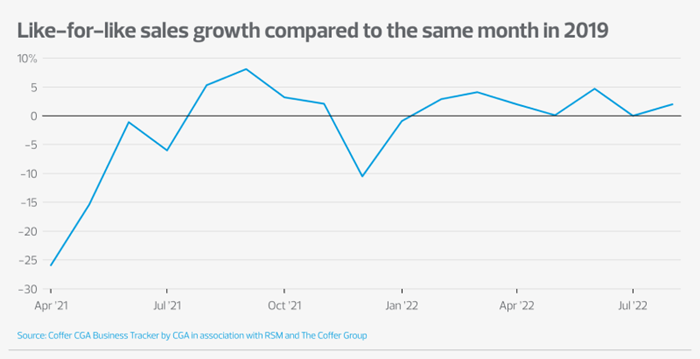 Energy costs could hit record highs in the winter
The impact of the huge surge in energy costs on households has been well publicised, but businesses aren't protected by the cap on prices and have been facing the full force of higher prices.
Admittedly, the government's energy price cap will freeze energy costs for businesses for the next six months. But many businesses energy bills have already risen by 200% - 300%. And there is scant detail on what will happen after the winter when energy prices may be even higher.
Natural gas and electricity prices have almost tripled since May, and financial markets are pricing in another huge rise over the winter. Electricity prices are likely to have risen from an average of around £43 per megawatt hour (Mwh) in 2019 to more than £300 in 2022 and, if financial markets are to be believed, to around £500 in 2023.
Energy typically makes up between 15% to 20% of a hospitality business's non-labour costs. If the government support for businesses expires, then many businesses could find that energy costs in 2023 are almost as much as their entire non-labour costs were before the pandemic.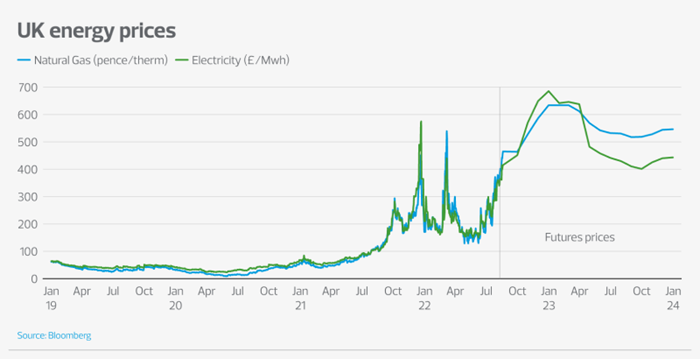 Food and alcohol inflation close to peaking
The price of food and alcohol, the staple goods of the hospitality industry, are also rising rapidly. Producer output prices, which measure the factory gate price of goods for the food and alcohol industry rose by almost 13% y/y in July and are likely to continue climbing in the near term.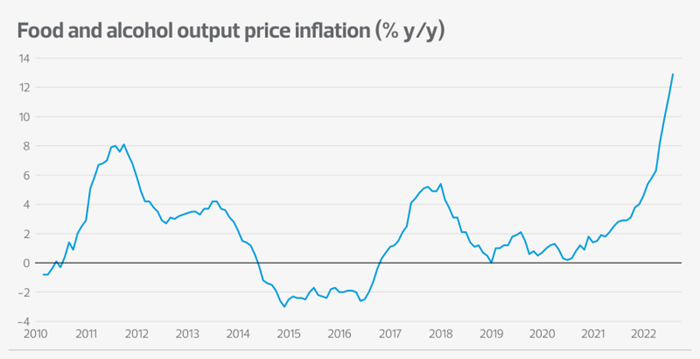 Admittedly, there are some signs that price pressures in the food and drink sector may have peaked. The price of many agricultural commodities, such as wheat, have fallen back to their pre-war levels. That should mean that price inflation in many staple food products, such as bread, should start to fall back over the rest of this year, offering some respite for hospitality businesses.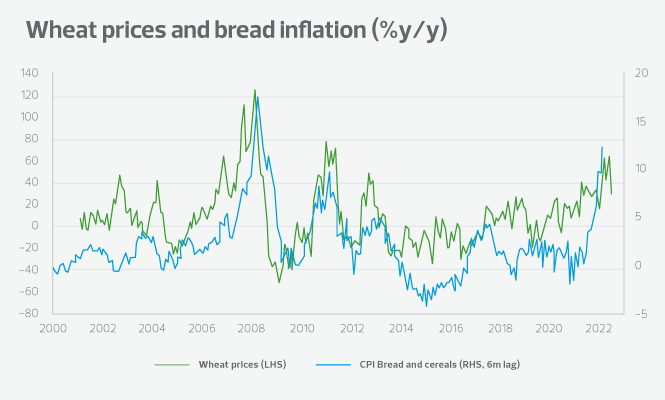 Labour market will ease, but not by much
All businesses are dealing with surging energy costs, and the hospitality industry has also been hit especially hard by labour shortages. Vacancies in the sector are at almost double their pre-pandemic level, compared to a rise of less than 60% for the economy as a whole.
As a result, the fight for staff in the sector is particularly acute. It means that wage growth was a whopping 12% y/y in the three months to June, more than double the average wage growth of around 5%. As labour costs make up around 35% of hospitality firms' total costs, this represents a huge rise at a time when all other costs are soaring as well.
We expect the labour market to ease a little over the next two years as the cost-of-living crisis and recession crimps demand for labour. The result will be a sharp drop in vacancies, which have been running at a record level recently, and a rise in the unemployment rate.
However, we do not expect unemployment to surge, especially in sectors experiencing a skills shortage. The labour market is incredibly tight at the moment because of a lack of supply of labour, not because of an excess demand for workers. And, given the recent challenges firms have had in recruiting staff and the relatively short recession, firms will have more of an incentive to hoard labour than in previous periods of economic weakness. The flipside of the governments additional support is that by boosting demand in the economy the labour market is likely to remain tighter for longer.
We are expecting the unemployment rate to increase from 3.8% in May to around 4.5% by the end of 2023.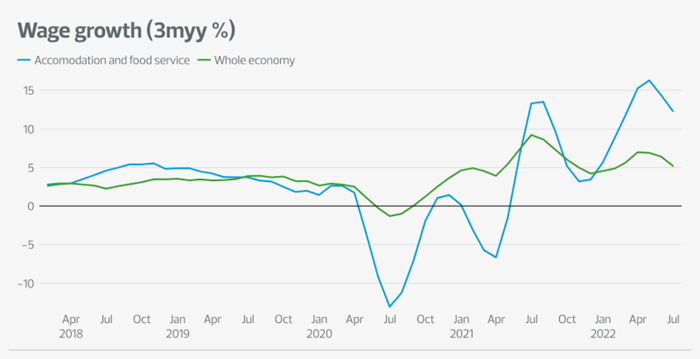 Passing on the costs
There is evidence that hospitality businesses are able to pass on some of these costs. CPI inflation measures the annual increase in the prices businesses charge to consumers, and in the accommodation sector CPI was almost 15% in June and in the restaurant sector was almost 9%, well above the 5.7% increase in prices for all service businesses.
However, given the huge increase in all major cost centres it seems likely that hospitality businesses will be facing much thinner margins than previously. They are only likely to get thinner over the rest of this year and into 2023.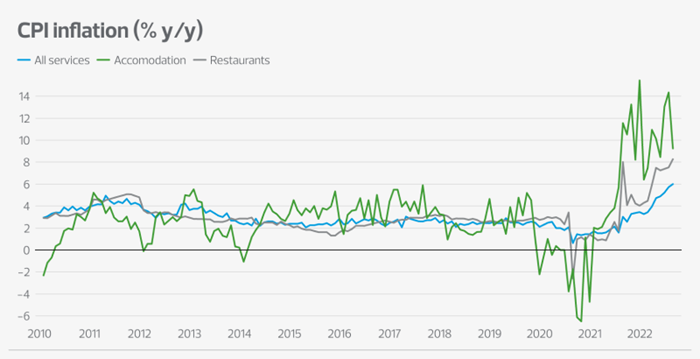 Insight from RSM UK's Economist, Thomas Pugh: The energy price freeze will insulate households from the worst of the energy crisis over the winter, but many households will still be spending twice as much on energy as they were a year ago, leaving significantly less to be spent on discretionary goods and services, such as eating and drinking out.
However, those households in the lower half of income distribution will be hit hardest, as they spend a larger proportion of their income on energy and have fewer savings to fall back on. Indeed, these households are likely to cut back sharply on luxury goods and services. On the flip side, operators catering to higher income households may not find that demand drops off by as much as would be expected, given the huge hit to households' disposable incomes.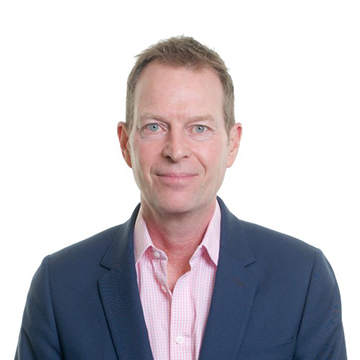 Paul Newman
Partner, Head of Leisure and hospitality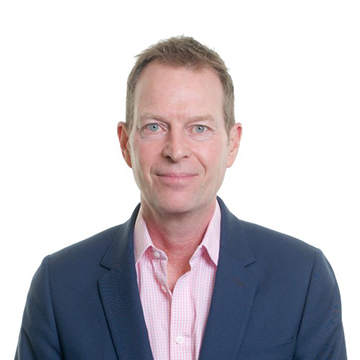 Paul Newman
Partner, Head of Leisure and hospitality