Many organisations have had to rapidly adapt to large proportions of their workforce working entirely from home (remotely). With reports that productivity has not been impacted by this transition, together with employees enjoying the benefits of reclaiming their commuting time (and costs), the well reported benefits to the environment of reduced pollution and the potential savings in office space and operating costs for organisations too, this is a trend unlikely to reverse in the short term, if at all.
Technology continues to facilitate the success of our virtual working, and its therefore no wonder that organisations have announced permanent work-from-home policies
In addition, we are also expecting the forthcoming Employment Bill, which ushers in the proposals from the Good Work Plan , to expand the existing right to request flexible working In view of the recent homeworking revolution, what is to be considered a 'good reason' may now be more aligned with whether the job can be done from home than with the employer's operational delivery preferences.
Prior to coronavirus, only 5 per cent of the UK's 33m workforce mainly worked from home (Personnel Today 6 May 2020), however recent surveys by 02, ICM and YouGov, report a third of respondents expected to work from home three days a week or more and 81 per cent expected to work remotely at least one day. So, what are the key considerations of managing a more remote workforce?
Professor Dan Cable of London Business School suggests that we will move away from identifying our work as a process, or by what's planned into our diary or calendar, and towards work as defined by our purpose and ultimate responsibilities. As our entrenched rituals and routines are disrupted, we are forced to question:
What is the actual work I do?
How do I add value?
Who am I serving?
This shift in focus is brilliant for employee engagement. Engagement happens when we can identify the purpose in our work, the value we add through our unique skills, strengths and abilities, and there's a visceral personal connection between who we are and what we do.
This does, however, create challenges for management who are used to judging performance through presence, and activity that we can see with our eyes. More robust measures of performance, results, and deliverables will be required, together with a large dose of trust. Setting clear expectations will remain the key, to effective performance management.
Whilst this forced experiment becomes the new norm, organisations will need to carefully review policies and implement new ways of working which address some of the concerns around:
Information security risks
How do we ensure that data remains secure in our home working environment?
Team culture and collaboration
How do we facilitate virtual collaboration using the technology tools available to us?
Customer service standards and protocols
What is the impact of our remote working on customer service and how do we ensure this doesn't suffer?
Health and safety
How do we ensure the ergonomic and physical safety of employees working virtually, what obligations do we have for providing equipment?
Loneliness and long-term mental health
As creatures built for physical connection, is permanent and full-time homeworking the best solution for everyone? Probably not!
The health & safety issues for home working
Most workers in the transport, construction and logistics, hospitality and leisure and consumer and retail sectors will have been unable to work from home. Lower income workers are also often less able to work from home than higher paid workers.
But many office-based employees are likely to have to continue home working to some extent. Whilst, in practice, employers and employees had to get on with this initially, the health and safety requirements are to ensure that a safe workplace, and safe system of work, is in place – and this applies equally to the requirement of risk assessments for home working.
As many will be working from home for some time, if not full-time but at least part-time, employers should think about revisiting their home working policies and how they deal with the costs employees incur in home working. In our previous article we detail employers' provision of equipment and related expenses.
We're likely to see a long-term transformation of the workplace resulting from this pandemic, which will hopefully lead to greater efficiency as we streamline our businesses and operations; better equality as we level workplace accessibility and embrace flexible working like never before; and enhanced agility as we harness the learning to flex and adapt to a constantly changing business environment.
For more information on how RSM can help your organisation through these challenging times, please contact Charlie Barnes or Susan Ball.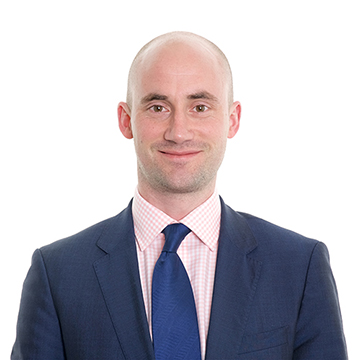 Charlie Barnes
Director, Head of Employment Legal Services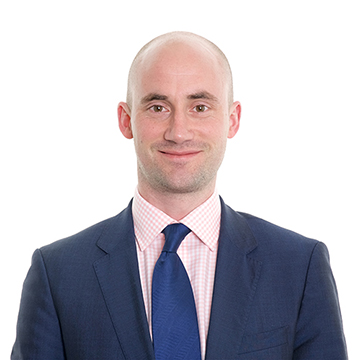 Charlie Barnes
Director, Head of Employment Legal Services