Environmental, social and governance
When it comes to ESG, a lack of funding is once again the major barrier to further progress. A recent report by Savills on behalf of the National Housing Federation identifies £36bn, as a base case, that housing associations in England will need to find to decarbonise their existing homes, assuming that technological advances happen. This makes net-zero carbon emission targets for 2050 even more ambitious, to say the least.
Even so, when compared to almost any other sector social housing is still streets ahead on each element of ESG. Finding the right vehicle for demonstrating a coherent, co-ordinated approach to its achievements is the next step: 66 per cent of respondents do not have an ESG strategy in place.
Do you have an ESG strategy?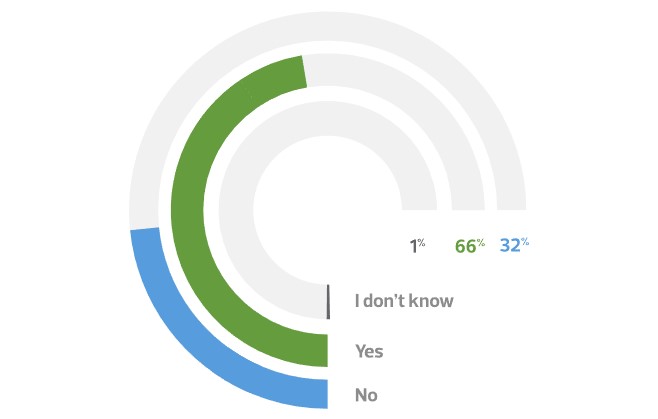 Have you agreed and set standards/metrics to enable clear measurements and the ability to compare and report against your ESG position?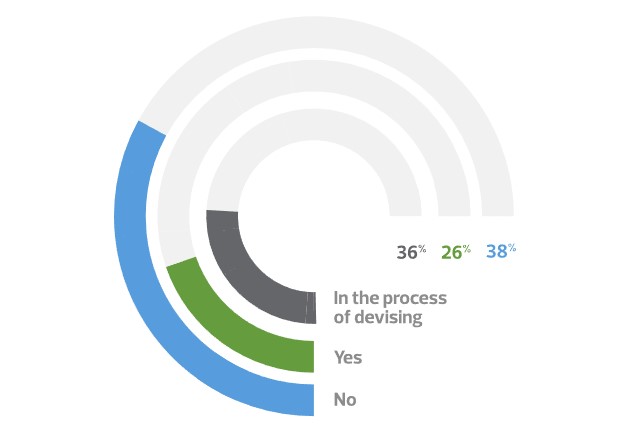 Modular builds
When it comes to modular builds and modern methods of construction, the trend is moving in the right direction, as indeed England's Planning for the Future requires greener, smarter homes. The percentage of respondents who have 'not considered' modular builds is slowly but surely shrinking, and the percentage that has given overall approval to the adoption of modular builds is slowly but surely increasing. While this is good news, it is unlikely that such slow and steady progress will be fast enough to meet the challenges of the climate emergency.
That said, it could be that the pace of change is about to pick up now that we are emerging from the restrictions imposed during the pandemic. The shortage of traditional construction materials – and the rising prices of those that are available – may also hasten the move to modular builds, which have the added advantage of being much quicker to construct than bricks-and-mortar homes and so have lower labour overheads.
As an organisation where would you consider yourself on the scale of adoption of modular builds?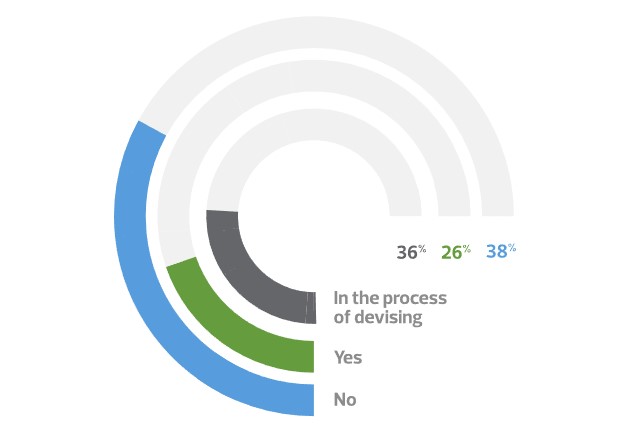 Get more insight from our 2022 survey
Want to know more about how the social housing sector has fared over the last 12 months? Interested in what social housing organisations have got planned for the months ahead?
Read the next articles in this series for a snapshot of the health of the sector in 2022:
Contact us for support and advice
Our social housing specialists can help you and your board tackle the ESG-related threats to your organisation.
Contact Keith Ward, our Head of Social Housing, to discuss your challenges.