In total, 73% of respondents think it's either 'likely' (32%) or 'quite likely' (41%) that they'll be called on to increase the wellbeing support that they provide. This probably reflects the cost of living increases we're already experiencing, as well as rising inflation and the raising of the energy price cap in April.
It's worth noting, in this regard, that the survey was conducted before the Russian invasion of Ukraine, and before Foreign Secretary Liz Truss confirmed that we'll experience 'some economic hardship' as a result of the resulting sanctions imposed on Russia. 
Puzzling out how to provide this wellbeing support in light of financial and labour shortages will be a challenge across the sector. 
Managing bad debts and increasing credit control costs are perennial issues, but we are starting to see the needle move decisively. From 2020 to 2022, the number of respondents expecting increased bad debts to be 'likely' grew by more than 10 per cent. And while our 2020 and 2021 surveys found no change in the number anticipating increased credit control costs to be 'likely' (13 per cent), that has now leapt to 20 per cent.
How do you expect rising living costs and changes to universal credit to affect increased wellbeing support?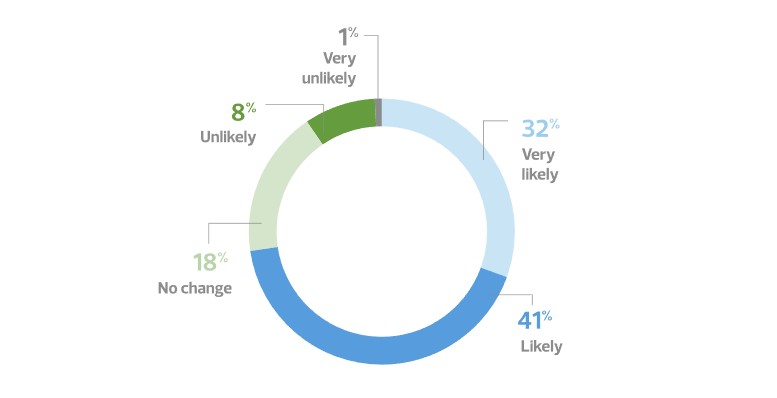 Looking at perceptions of voids, over the last two years there is a significant change of thoughts, those expecting to see an increase in voids as likely and very likely has increased marginally from 20% to 26%, but those expecting it to be unlikely or very unlikely has reduced from 60% to 42%, again reflective of increasing economic hardships.
How do you think that the increased cost of living and the recent change to universal credit amounts will impact increased voids?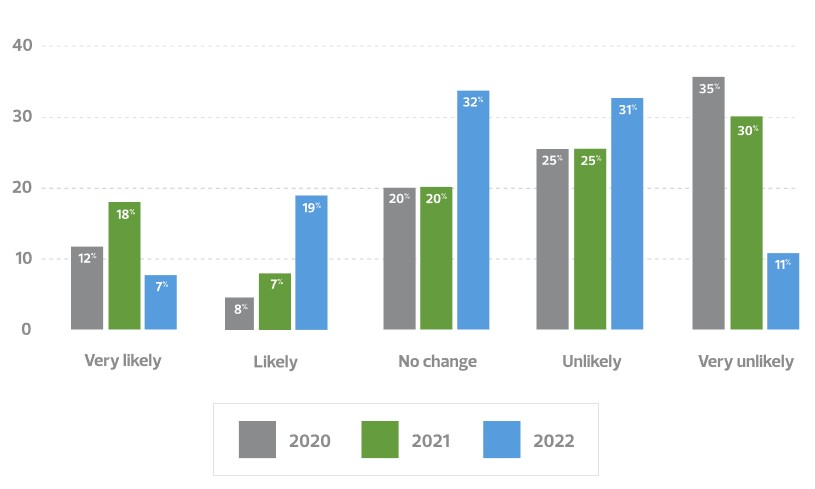 Get more insight from our 2022 survey
Want to know more about how the social housing sector has fared over the last 12 months? Interested in what social housing organisations have got planned for the months ahead?
Read the next articles in this series for a snapshot of the health of the sector in 2022 below.
Contact us for support and advice
Our social housing specialists can help you and your board plan for, and work through, any difficulties caused by Brexit.
Contact Keith Ward, our Head of Social Housing, to discuss your challenges.