Understanding Generative AI
Generative Artificial Intelligence (AI) is a type of AI system that can be used to create new content. However, it is just one form of AI that sits alongside a range of other fields, including fuzzy logic, predictive AI, deep learning, machine learning and robotics. The nature of AI means that some of these fields overlap. While it is typically believed to be founded in the 1950s, we are still at the very early stages of its scope and potential.
In January 2023, Microsoft announced its investment in ChatGPT, a chatbot launched by OpenAI back in November 2022 that has been making headlines ever since. With a simple command, ChatGPT can learn from big data and create text, images, music and code. While it is not the first of its kind, this AI-powered language model has bulldozed its way into the mainstream, reaching one million users in just five days thanks to the sophisticated graphics processing units powering it. This is an excellent response when compared to the two and a half months it took for Instagram, the 10 months for Facebook and the nearly four years for Netflix to reach this acclaim. Microsoft has continued to invest in the product, integrating AI into Teams Premium and its search engine, Bing.
With the market for AI expected to show huge growth across a number of industries and anticipated to reach nearly $2tn by the end of the decade, it is likely every adult will be impacted by this technology. We are also at a point in time with generative AI where the world is beginning to understand some of its simplest use cases. This poses a question for trustees and management teams: how can it be leveraged to transform charities? As the economy grapples with the threat of recession, an inflationary environment, workforce pressures and a cost-of-living crisis, many companies are focusing on budgets and spending when considering efficiencies. For charities to thrive when adopting this technology, we need to think about how it can be developed to add benefits.
Considerations and opportunities
For many charities, the opportunity to use this type of AI lies in predictive modelling, productivity and knowledge management. One of the key attributes of a tool is its ability to work 24/7, unlocking untold productivity. However, productivity aside, the outputs are ultimately still a result of the datasets and the algorithms the AI is based on. In this way, a human layer will almost certainly be required in the immediate term to check and review any content, as chatbots can and do generate incorrect answers.
Over the next decade, generative AI will become more ubiquitous and cost-effective, with use cases considered cross-industry and covering different areas. These include supporting finance and budgeting and identifying fraud and error.
Generative AI's core function of creating data from data makes it possible to synthetically generate learning datasets, labelling data created from the data itself. Generative AI can also be used to clean, filter, classify and fill in missing data, as well as identify fraud, errors and other discrepancies, making it more commercially valuable. It can also rapidly create alternative designs for a given challenge. This is because it has image and text generation, the ability to distinguish between multiple images, process natural language and rapidly work through complex requirements and other considerations, such as health and safety regulations.
Understanding limitations and best practice
This new technology can be transformative, but there are several key areas of consideration for trustees and management teams:
Automation – many routine tasks can be automated, which will impact the composition of the workforce. In order to embrace this technology for efficiencies and consider its impact, charities need to assess their routine tasks, such as data entry, reconciliations, and reporting. Moreover, there will be a need to reassure the workforce that the technology is not necessarily there to displace them but to enhance their productivity and focus on more rewarding elements of the work that AI cannot replicate.
Data management: this includes maintaining the security and integrity of the data. Charities will need to ensure that the data they are managing, and processing is still compliant with GDPR when using this technology.
Risk management: as this technology develops, it can cause inaccuracies, such as forecasting and predictions. Charities should consider their strategy in mitigating the negative consequences of AI.
Regulation: legislation is in place covering data security, but further law and regulation will be considered as the technology becomes more ubiquitous. Charities should be aware of any new legislation and regulation being posed to ensure that they can adequately prepare for changes.
Ethics: if the data used by the tool includes bias, there is a chance that the tool will produce biased results. Charities need to ensure that there is a focus on transparency and accountability.
Conclusion
Trustees and management teams need to consider its potential, from creating new content to positively impacting productivity, innovation and ethics within an evolving regulatory environment. In doing so, generative AI can be one of the most transformative technologies of our time.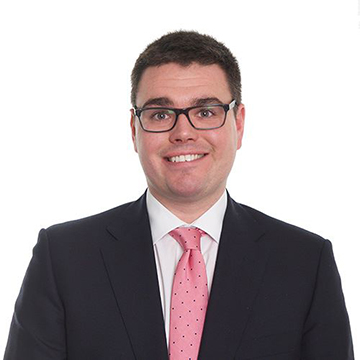 Ben  Bilsland
Partner and Media & Technology Industry Senior Analyst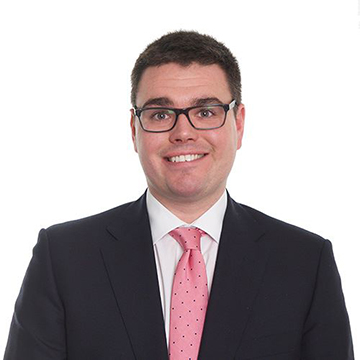 Ben  Bilsland
Partner and Media & Technology Industry Senior Analyst