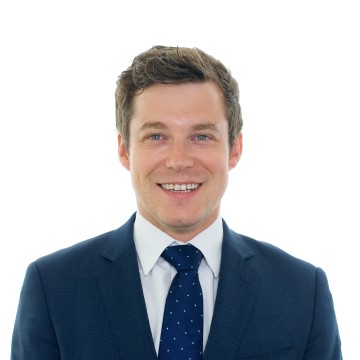 Alex Good
Director, Head of Digital Transformation Consulting
Biography
Alex Good leads the digital transformation team at RSM UK. He has over 15 years' experience supporting clients through complex digital transformation programmes and focuses on creating usable solutions that deliver significant benefits to his clients.
Alex began his career at Deloitte, where he played a lead role in growing the emerging vendors and advisory team. There, he had the opportunity to work across the private sector and on projects in South America and Southeast Asia, building a broad understanding of cloud ERP vendors.
Alex joined RSM in 2018 as part of the technology and management consulting team. In 2020, he was asked to lead RSM's own digital programme.
"The part of my job that I love is getting to the end of a large programme and looking back to see where we've come from. Taking that moment to see how much the whole team has grown and the change that we've made to the client makes all the long and challenging days' worth it."
Outside of work, Alex unwinds by spending time experimenting in the kitchen or enjoying a long ride on the nearby Essex lanes.
Alex's RSM timeline:
2018: joined RSM as an Associate Director in Technology and Management consultancy team
2020: Led RSM's Digital change programme
2021: Promoted to Director
2023: Became Head of Digital Transformation / Digital Transformation Lead