Our employment legal advice team offers legal support for businesses and provides clear advice on the best people structures through times of change.
Whether you are establishing a start-up, going through organisational transitions, or navigating regulatory changes, our employment lawyers will help you to make the right decisions.
With specialists in employment law, our team will give you pragmatic advice on complex people challenges like long-term sickness absence, dismissals, senior exits, and terminations.
We work as part of RSM's wider People Advisory Services, meaning our employment legal team combines expertise from colleagues specialising in employment tax, HR, equity reward and payroll. Our specialist team is here to support your organisation with a seamless and holistic approach.
There are a number of regulatory challenges for employment that organisations must meet, such as complying with the GDPR Regulation and National Minimum Wage legislation. With our unique combination of legal, HR and employment tax specialist knowledge, we will make sure that you comply with the law in the most appropriate way for your company structure and objectives.
Employment contracts / policies
Our team drafts and reviews employment contracts and policies to ensure compliance and best practice, and to protect your organisation's commercial aims and interests.
Workforce restructuring
Our experts provide employment legal advice to guide you through workforce change, including TUPE and collective redundancy issues, ensuring compliance, and helping you meet your commercial and cultural aims.
Dispute resolution and Tribunal claims
Our team provides commercial and practical advice to help you resolve workplace disputes. We also offer advocacy services to defend claims in the Employment Tribunal.
National Minimum Wage / Holiday Pay / Equal Pay reviews
Our team can review your pay structures to ensure you are compliant with developing case law and legislation.
Employment status reviews / IR35 compliance
Working with our employment tax consultants, we carry out employment legal and tax status assessments, IR35 compliance reviews, and reviews of the contractual framework.
Hybrid working
Working alongside our employment tax consultants and global mobility experts, we can help you adapt to the employment legal challenges of hybrid working.
Group reorganisations / simplifications
Working with our corporate, legal and tax teams, we advise clients on the legal and practical aspects of transferring employees in group simplifications and rationalisations.
Breaches of non-compete and confidentiality
Our team can guide you through the practical and legal steps to protect your confidential information, client relationships and talent from leaving your business and joining competitors.
Modern Slavery Act Statement review
Our experts can prepare and review modern slavery statements and advise on processes to maintain compliance with the Act.
Learning and development
As well as our open programme of employment legal briefings and updates, we can deliver workshops for your in-house HR, legal and finance teams on topics including disciplinaries and dismissals, performance management, hybrid working and equality and diversity.
RSM UK Legal LLP is authorised and regulated by the Solicitors Regulation Authority (SRA No.626317)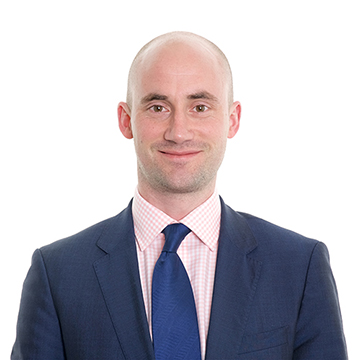 Charlie Barnes
Director, Head of Employment Legal Services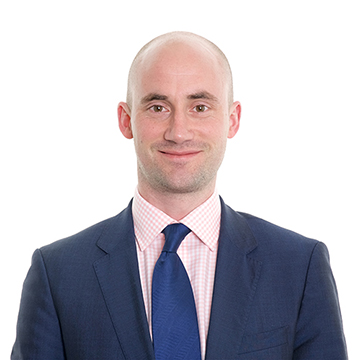 Charlie Barnes
Director, Head of Employment Legal Services