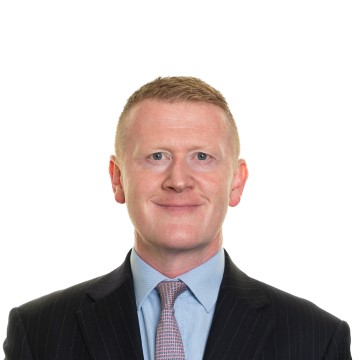 Gordon Thomson
Partner, Transactions
Biography
Gordon is a Partner in RSM's restructuring advisory department. He is a chartered accountant and Insolvency Practitioner who provides restructuring advice to companies in financial distress.

Over the past three years, Gordon has primarily focused on developing RSM's retail and leisure restructuring capability, utilising procedures including Company Voluntary Arrangements (CVA) and Administrations.

Gordon's restructuring work typically includes analysis of a company's current financial position, assessment of any opportunities to compromise its debts, reviewing its business plan and commercial forecast and liaising with the various stakeholders and advisors in order to structure and deliver the appropriate solution.

Gordon has over 20 years of restructuring experience, covering business reviews, contingency planning, options reviews, stakeholder management and formal insolvency work.

He started work with Deloitte in Edinburgh, before spending the majority of his career with Kroll Zolfo Cooper, across their Glasgow, New York, Birmingham and London offices. Gordon then worked with KPMG in their financial restructuring team before joining RSM in June 2017.

Gordon has worked on over 20 transactions at RSM, including the creation and implementation of CVAs for Fuel Juice Bars, Aldo UK, Thomas Sabo, Iberica, Thai Leisure Group, Gusto, Pure and Chilango.