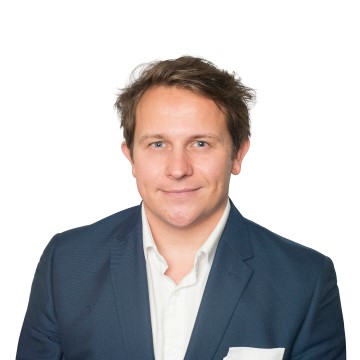 Ed Rozwadowski
Associate Director
Ed joined the corporate finance team in early 2018 and since then, has gained experience in over 80 transactions. He provides financial due diligence and transaction advisory services to clients across a range of industries, such as media and technology, healthcare, UK and cross-border manufacturing, construction and real estate management and aerospace.
Ed works for highly acquisitive corporates and private equity houses in the mid-market. He has provided financial due diligence support to private equity for the purposes of initial platform investments, numerous bolt-on acquisitions and securing refinancing to continue their acquisition journey. Ed has supported his clients with transactions ranging from £1m to £100m.
"I enjoy working with clients to understand the individual nuances of target businesses. This involves helping them navigate complex deal issues to come up with pragmatic and timely solutions that lead to successful outcomes for both parties, whilst maximising deal value for my clients."
Outside of RSM, Ed enjoys live sports, trying new food and DIY, regularly taking on weekend decorating projects with his wife, Kulpreet. He is passionate about promoting social mobility and supporting his former university by helping set industry challenges to its final year business school students.
Ed's RSM timeline
2021: Promoted to associate director
2019: Promoted to manager
2018: Transferred to RSM's corporate finance team
2012: Joined RSM's audit team as a graduate