Leading audit, tax and consulting firm RSM UK has appointed Joel Segal as partner to bolster its consulting team.
Based in RSM's London office, Joel will be leading the firm's business transformation solution, including the digital and data practice. He brings over 25 years' experience as a strategic adviser helping leaders structure their businesses and investments to disrupt and thrive in their chosen industry. He will work with clients to evolve their future ways of working, by providing deep insight and expertise in areas such as operational strategy, operating models, organisation design, talent, digital and data intelligence.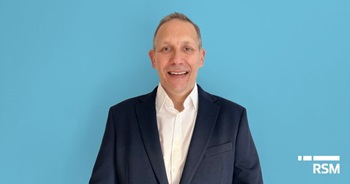 Joel was previously a partner at PwC and EY, where he helped to build and lead global transformation consulting solutions. He advised the C-suites of FTSE, private companies and charities, across a range of sectors including consumer, industrial, energy, financial services, technology and professional services.
Joel Segal, partner at RSM UK, comments: 'I'm thrilled to join RSM's consulting team and to help clients navigate their way through the challenges of our digital age. Business transformation is more than ever an evolutionary journey rather than a single transformation, each case is different and there's no one size fits all for our clients. I'm excited to lead the way in evolving the firm's response to our clients' everchanging needs, through integrating leading capabilities in digital, data, risk and other services to help future-proof their businesses.'
Kirsty Sandwell, head of consulting at RSM UK, said: 'Joel brings a wealth of expertise so he will be an invaluable member of the team. Today's economic climate can be challenging for some businesses to operate in, highlighting the importance of business transformation. It encourages companies to evolve and adapt, presenting great opportunities for them to lead the way. Joel will play a key role in providing tailored solutions to help our clients optimise their business to support their strategic goals.'