Managed groups' trading up by 1.5% on October 2021 and 4.3% on 2019

Solid month for pubs and London but restaurants and regions slow
October sales at Britain's top managed restaurant, pub and bar groups were 1.5% ahead of the levels of October 2021, the latest edition of the Coffer CGA Business Tracker reveals.
The Tracker—produced by CGA by NielsenIQ in partnership with The Coffer Group and RSM UK—also shows growth of 4.3% from October 2019—meaning sales have beaten pre-pandemic comparatives for nine months in a row. However, with inflation now in double digits, sales are significantly behind 2021 and 2019 in real terms.
Pubs were the strongest performing of the Coffer CGA Business Tracker's three segments in October, with year-on-year sales growth of 6.4%. Restaurants endured a tough month with like-for-like sales down by 3.6% on October 2021, and bars' sales slipped 12.7%.
London's hospitality sector continued its recent rebound from more than two years of COVID-related upheaval, as tourists and workers steadily returned to the capital. Groups' October sales within the M25 finished 6.4% ahead year-on-year—in sharp contrast to regions beyond the M25, where like-for-likes were up by only 0.3%from October 2021.
Paul Newman
,
head of
leisure and hospitality
at RSM UK
, said: "October's shift to a pint and a bite in a pub over a more expensive restaurant meal is a clear signal that demand for out-of-home socialising remains strong, but that belts are being tightened in response to the cost-of-living crisis. With any uplift in sales cannibalised by rising costs, margins are being squeezed and the entire industry is now geared towards maximising Christmas trade. With last year's festivities severely impacted by Omicron, 2022 needs to deliver if the sector is to avoid a swathe of closures in the New Year."
Karl Chessell, director - hospitality operators and food, EMEA at CGA, said: "It's been encouraging to see hospitality sales running ahead of pre-COVID levels for nearly all of 2022. But after adjusting for the effect of higher prices it's clear that footfall is down, and inflation means sales are even further behind in real terms. Sustained increases in energy, food, property and other costs are putting a very tight squeeze on both consumers' discretionary spending and operators' profits, especially in restaurants. The sector must now pin hopes on a strong festive season to make up some of the growth that has been lost over a variety of unprecedented challenges."
Mark Sheehan, managing director at Coffer Corporate Leisure, said: "There is a continuing sense that sales are in the increase, certainly in city centres. Whilst these numbers are not positive in the context of inflation they are at least improving in real terms. There is a sense particularly in London and not withstanding strikes that trade is returning steadily."
CGA collected sales figures directly from 75 leading companies for the latest edition of the Coffer CGA Business Tracker.
Participating companies receive a fuller detailed breakdown of monthly trading. To join the cohort, contact Andrew Dean at andrew.dean@cgastrategy.com
About the Coffer CGA Business Tracker
Participants include: Adventure Bars, All Star Lanes, Amber Taverns, Anglian Country Inns, Azzurri Group (Ask Italian, Zizzi), Banana Tree Restaurants, Barkby Pub Co, Beds and Bars, Big Table Group (Bella Italia, Las Iguanas), Bill's Restaurants, Bone Daddies, Boparan Restaurant Group (Carluccio's, Gourmet Burger Kitchen), Brasserie Bar Co, BrewDog, Buzzworks Holdings Group, Byron, Cityglen Pub Co, Coaching Inn Group, Cote Restaurants, Dishoom, Dominion Hospitality, East London Pub Co, Five Guys, Fuller Smith & Turner, Gaucho Grill, Giggling Squid, Greene King (Chef & Brewer, Hungry Horse, Flaming Grill), Gusto Restaurants, Hall & Woodhouse, Hawthorn Leisure, Honest Burgers, Individual Restaurants, Junkyard Golf Club, Laine Pub Co, Le Bistrot Pierre, Liberation, Loungers, Marston's, McMullen & Sons Ltd, Mitchells & Butlers (Harvester, Toby, Miller & Carter, All Bar One), Mowgli, Nando's Restaurants, New World Trading Company, North Brewing Co, Oakman Inns, Parogon Pub Group, Peach Pubs, Pizza Express, Pizza Hut UK, Pho, Portobello Starboard Ltd, Prezzo, Punch Pub Co, Rekom UK, Restaurant Group (Frankie & Bennys, Chiquitos, Brunning & Price), Revolution Bars, Riley's, Rosa's Thai, Snug Bar, Southern Wind Group (Fazenda), St Austell, Star Pubs & Bars, State of Play Hospitality, Stonegate Pub Co (Slug & Lettuce, Yates', Walkabout, Bermondsey Pub Company), Tattu, TGI Fridays UK, The Alchemist, Tonkotsu, True North Brew Co, Upham Pub Co, Various Eateries (Strada, Coppa Club), Wagamama, Whitbread (Beefeater, Brewers Fayre, Table Table), YO! Sushi and Young's.
About CGA by NielsenIQ:
CGA is the definitive On Premise measurement, insight and research consultancy that empowers the world's most successful food and drink brands. With more than 30 years' experience and best-in-class research, data and analytics, CGA is uniquely positioned to help On Premise businesses develop winning strategies for growth.
CGA works with food and beverage suppliers, consumer brand owners, wholesalers, government entities and pub, bar and restaurant retailers to protect and shape the future of the On Premise experience. Its mission is to use phenomenal data and expert insights to give brands a competitive edge and ensure the market we love is the most vibrant possible.
To learn more, visit: www.cgastrategy.com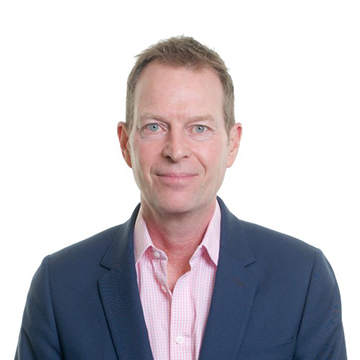 Paul Newman
Partner, Head of Leisure and hospitality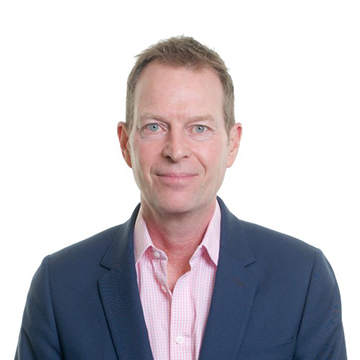 Paul Newman
Partner, Head of Leisure and hospitality