People Manager: automating your HR processes
Our human resources software service is relationship led - providing technology supported by our experienced payroll and HR industry experts. RSM's approach to understanding your requirements means we deliver the solution that you need. The software outputs data that you can easily upload into your existing payroll software - or simply combine it with RSM's Pay Manager for a fully integrated and automated HR solution.
Whether opting for our fully outsourced HR service or just using our software- we can tailor our HR solution to meet your specific requirements.
Comprehensive management dashboard for an up to date view of your business
Our intuitive management dashboard gives you a clear top level insight into absence management, approval requests and upcoming events.
The dashboard shows both requests for approval and your current requests, whilst the absence analysis tool shows you data based on the Bradford scores of your employees.
The message centre displays documents for all your staff, for example employee handbooks or notifications about business changes.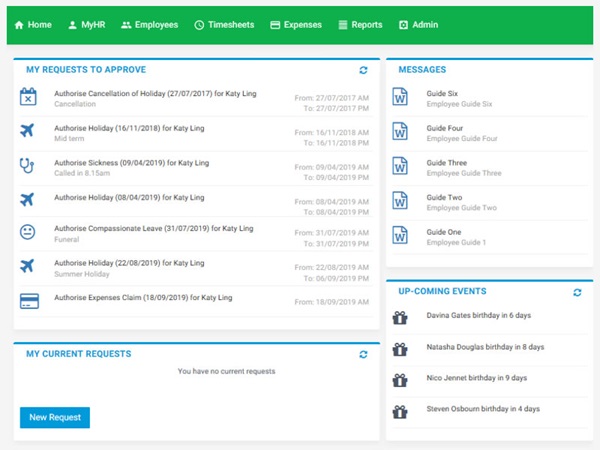 The main features of our cloud HR software solution:
Self-service portal

Intuitive onboarding

Secure central cloud storage

Realtime reporting

Easy expense process

Automated system alerts
Self-service portal
Your employees can view all of their personal details, pay information, training and appraisal data from within the employee portal. Certain fields can be amended by employees such as address fields and name changes, whilst historical data is kept for manager view where relevant.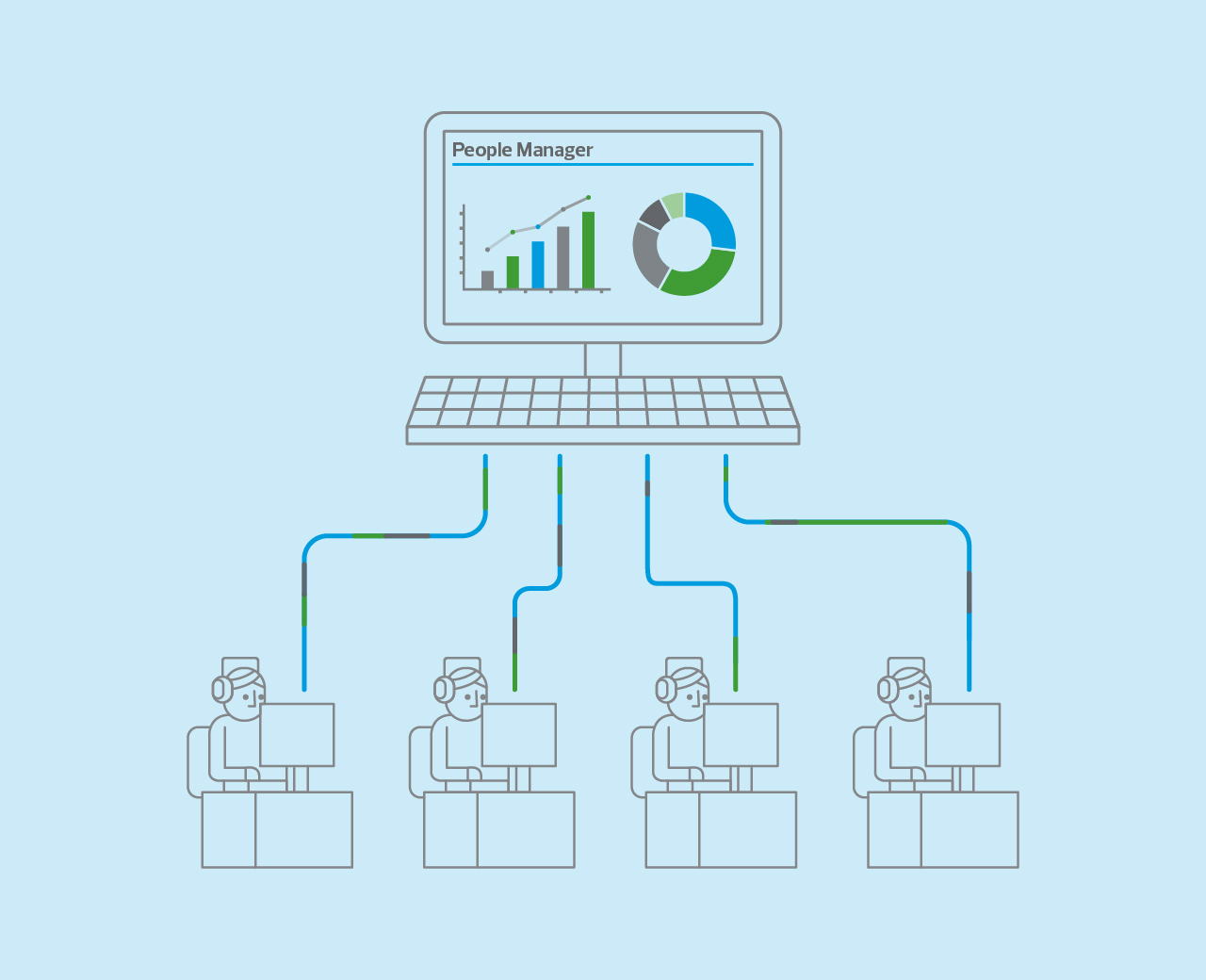 Intuitive onboarding
People Manager's intuitive onboarding module sends an online new starter form to all new employees which then populates the system, saving you time and reducing errors caused by manual data entry. By creating this initial employee record you can then add salary and job information which can be used to generate contracts and other documentation.
Secure central cloud storage
Store vital certificates, licences and paperwork for all of your employees in People Manager's secure cloud server. In addition, you can manage letter templates from within the solution for quick mail merge completion - saving you both time and money and reducing the possibility of errors.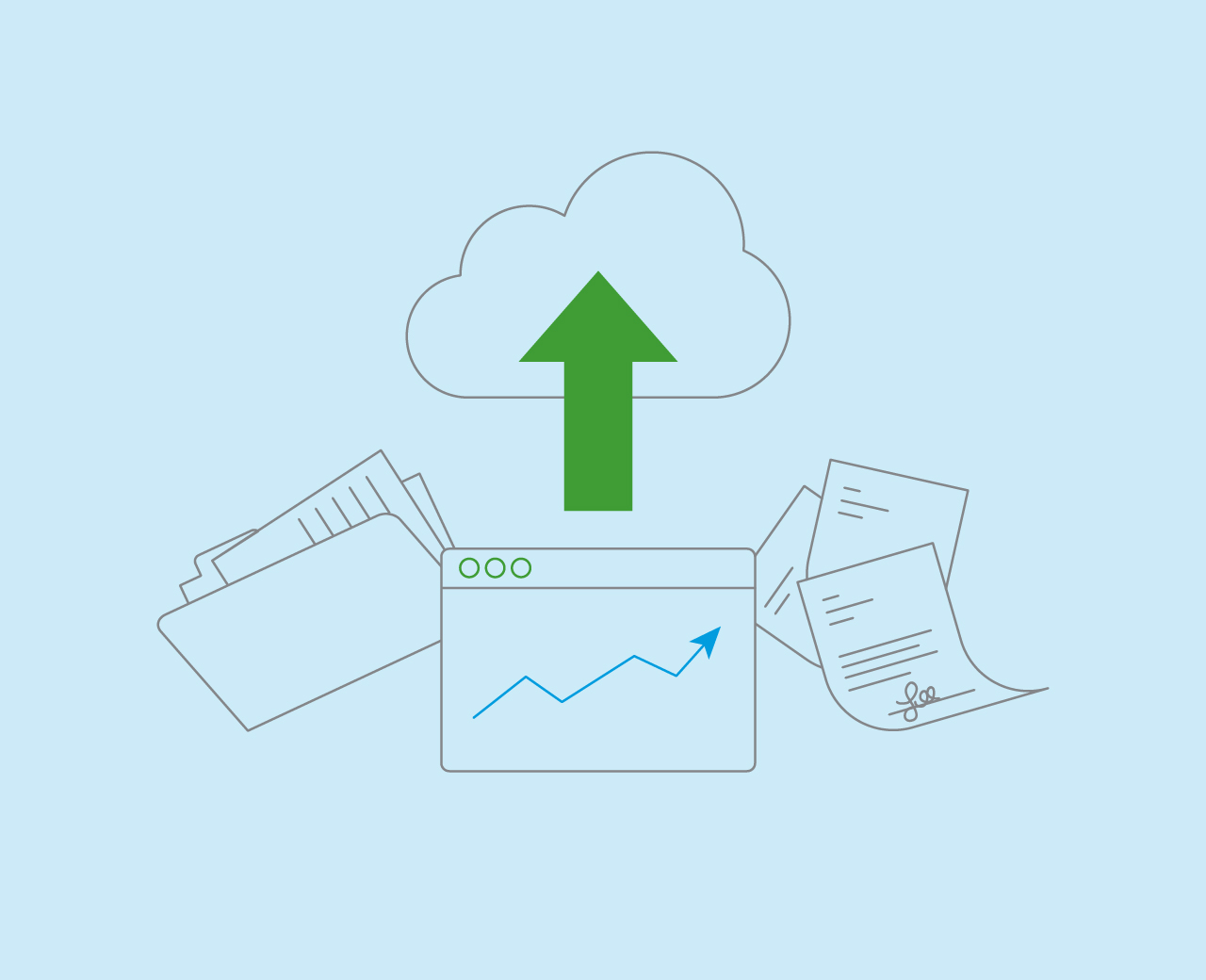 Realtime reporting
People Manager centralises all of your data - saving you time searching through a variety of spreadsheets or trying to gather information held on different systems. By ensuring all of your data is giving you a real time view of the status of your employees, you are able to make better, more accurate decisions – saving time and cost.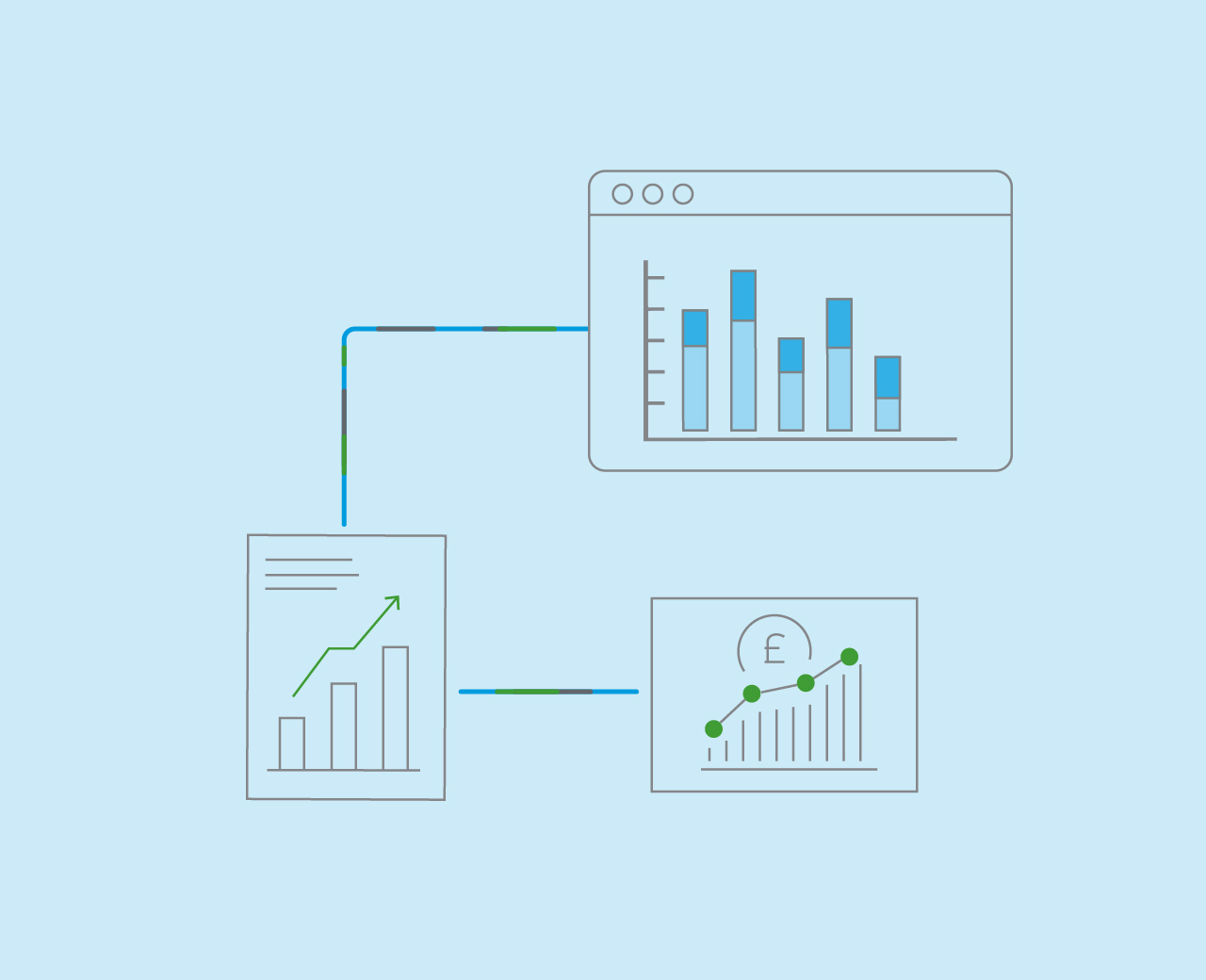 Easy expense process
The upload tool walks employees through the request process with helpful hints and prompts along with an easy to use document uploader for receipts. The expense request is then sent to the manager who will receive an alert for approval request and this will also be shown on their management dashboard.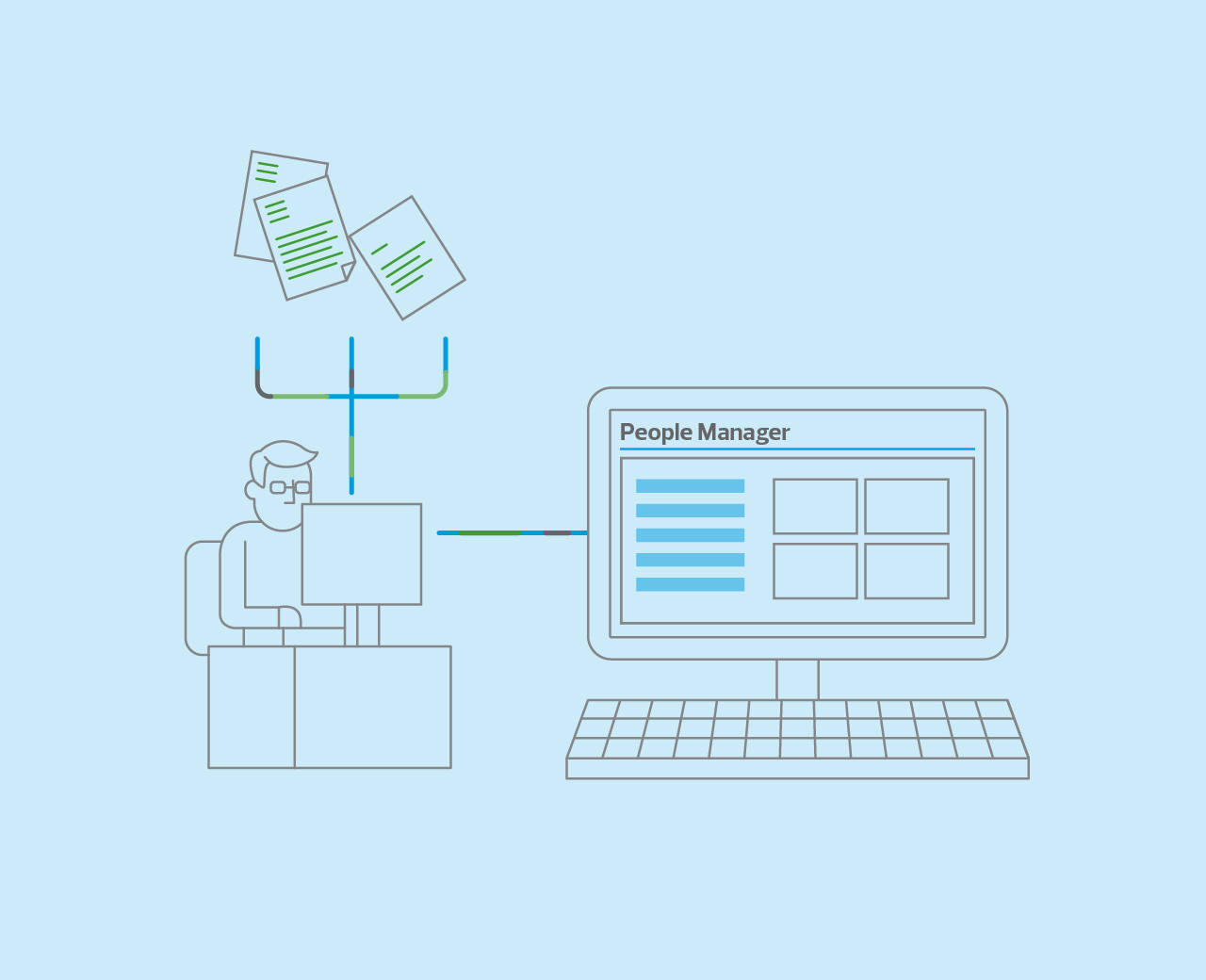 Automated system alerts
Managers and administrators can easily set up automated email and in system alerts to help ensure that your HR team don't miss any key deadlines for reporting or other operational activities. Alerts can be used for notification of probation periods ending, upcoming appraisal dates and for approval requests.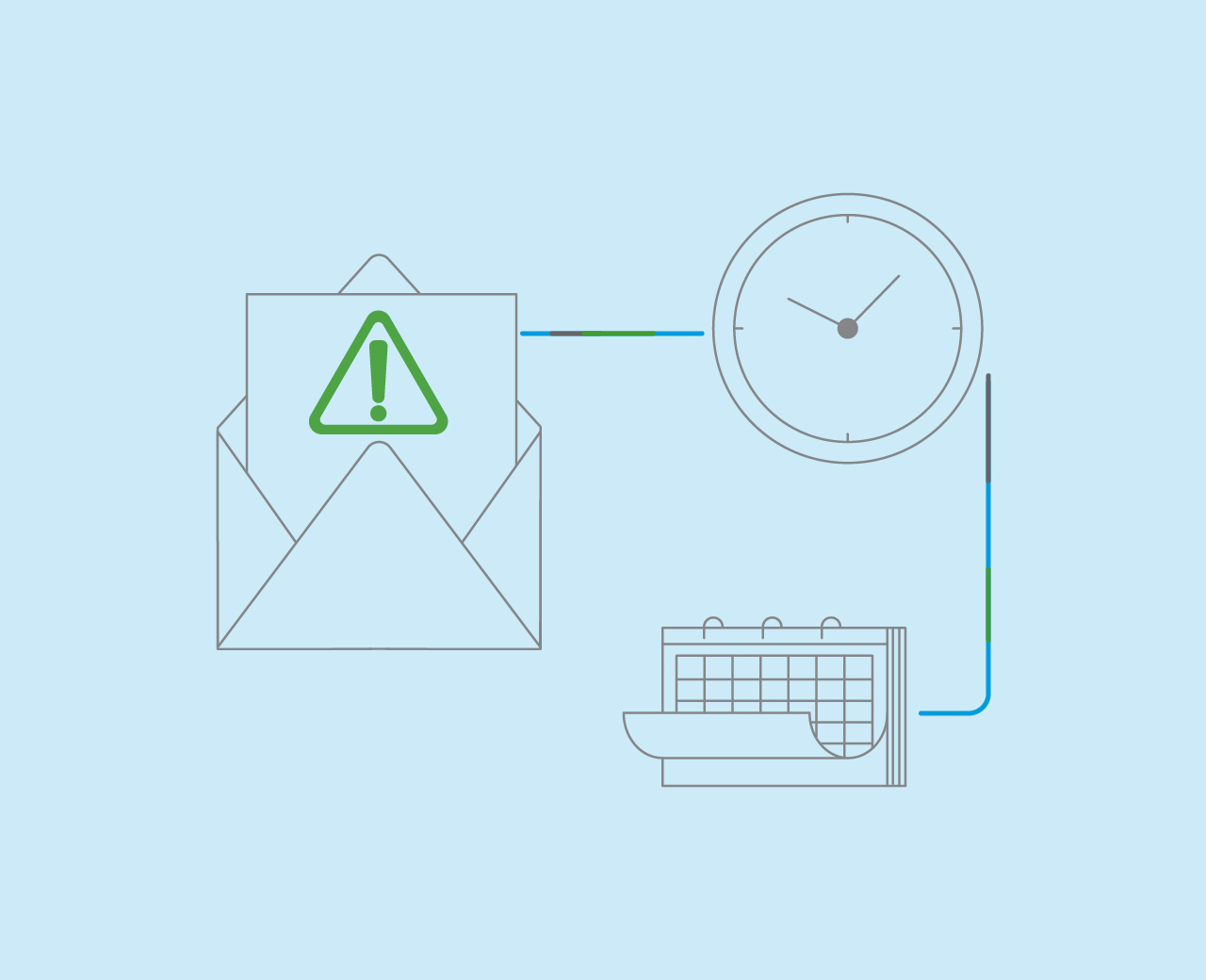 Reduce errors and save time through streamlined system integration facilities
Integrating your HR and Payroll software is a fail safe way to streamline your business processes. The integration reduces duplicate data entry and saves you time and money spent on unnecessary processes.
At RSM we offer both an integrated software solution with our payroll system Pay Manager as well as an outsourced payroll option where your data will be sent to our in house specialists who will run your payroll for you. People Manager can also be integrated into your existing payroll system and other back office systems.
Our HR service line: A full range of services from one of the leading business advisory firms in the UK
At RSM we build strong personal relationships and tailor our advice to best suit your needs. We can be your virtual HR department helping you to effectively manage your HR needs at a level to suit you, including linking, where necessary, to your payroll function.
Our fully CIPD qualified team have extensive experience delivering HR services to organisation just like yours. We take the time to understand you, your culture, values and the type of people you need to make your business a success.