We provide a full range of specialist education regulation, assurance and consultancy services.

Many of our education group and committee members have been working within the education sector for over 20 years and have harnessed skills and knowledge from their practical experiences (agencies/regulators) to and from the professional practice. A number of our team members also act as Board Governors in a personal capacity and therefore understand the demands on your Board members.

We deliver our education sector group agenda through the operation of discrete committees, each tasked with ensuring we stay at the forefront of the agenda. This translates into our education sector team being able to give you a tailored approach and service, whatever your individual needs.
Academies

Further education and skills

Higher education

Independent schools
Academies
With over 28 years' experience of the education sector you can rely on RSM to deliver the specialist experience and knowledge your academy needs to support its development and meet regulatory requirements.

The academies sector has grown to become the most dynamic area of education. However, with new opportunities come significant risks, challenges and responsibilities, so selecting professional advisers with experience, expertise and a track record you can trust is essential. Our clients include some of the country's largest multi-academy trusts and also the Education and Skills Funding Agency. In addition, we bring our extensive experience of supporting further education colleges on their journey from incorporation and charitable independent schools with the challenges that they face.

We have invested considerable resource and time into developing a bespoke and tailored services offering, designed to meet the needs of academy trusts across the country. We work closely with the DfE and ESFA on new initiatives and their impact on the sector, providing a regular programme of training and sector updates for clients and our staff, and technical responses to the ESFA.
Further education and skills
We have been providing audit and assurance services to the further education and skills sector for more than 20 years. The sector continues to go through many changes which inevitably bring a lot of challenges along the way. With our core team of education sector specialists, we offer tailored advice and insights to suit your needs.

Our specialist FE and skills group allows us to offer an unbeatable mix of skills, experience and benchmarking insights to our clients, without forgetting the importance of personal relationships, quality of service and value for money.

We also hold strong working relationships with the Education and Skills Funding Agency (ESFA), undertaking funding audits and advisory work on their behalf. We have extensive sector connections and work closely with Office for Students (OfS), LSECT, Association of Colleges (AoC), the Education and Training Foundation and Mayoral Combined Authorities, either as collaborators or audit and assurance providers.
Higher education
A volatile economy, an open market for higher education services, and the continued focus on student experience provides both challenges and opportunities for the sector. The need for continued investment in people, estate and quality provision, alongside adherence to emerging regulatory demands remains a key focus for the sector.

Our dedicated higher education team has over 22 years' experience of working in the higher education sector. You can be reassured that we understand the sector's agenda and the macro risks and opportunities that impact on your institution. We offer a breadth of expertise to assist our clients with their assurance and advisory requirements. Our approach is tailored to meet each institution's needs; from advising specialist conservatories, research focused higher education institutions, private providers, to international and multi campus universities.

We have a track record of delivery we are proud of and one you can have confidence in.
Independent schools
From advising on forthcoming financial reporting changes and providing pragmatic tax solutions to advice on mergers and governance effectiveness reviews, our experienced education team will deliver practical solutions to support the development of your independent school.

We understand the challenges independent schools face. Governors, heads and bursars increasingly having to consider:
· the general affordability of private education;
· balancing the need for realistic fees with the pressure to enhance the school estate;
· meeting the public benefit requirement and providing bursaries;
· competition from, and the costs of involvement in, government sponsored academy projects;
· rising Teachers' Pensions costs; and
· the general regulatory burden.
Our commitment to you
You will benefit from our genuine interest and focus on the sector together with our understanding of the issues being faced. We work with our independent school clients to help them achieve their goals by working in partnership with you and sharing best practice ideas from our experience in the education and commercial sectors.
Our experience
Our independent schools team has diverse and in-depth experience across the sector. We work closely with leading umbrella bodies such as ISBA (Independent Schools Bursars Association), AGBIS (Association of Governing Bodies of Independent Schools) and SEA (SCHOOLS' ENTERPRISE ASSOCIATION). We take the time to acquire real knowledge and understanding of your school by talking to the people who are responsible for day-to-day operations and delivering practical solutions that meet your specific needs. Our clients include both charitable and for profit schools.
We contribute at a national level to the sector press and with regulators. We are regularly asked for our comments on matters of sector importance and for technical input on complex accounting issues. RSM publishes regular surveys on management and governance best practice.
Nick  Sladden
Partner, Head of Charities and Independent Schools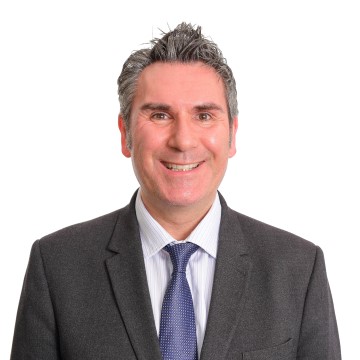 Richard Lewis
Partner, Head of FE, Skills and Academies
Nick  Sladden
Partner, Head of Charities and Independent Schools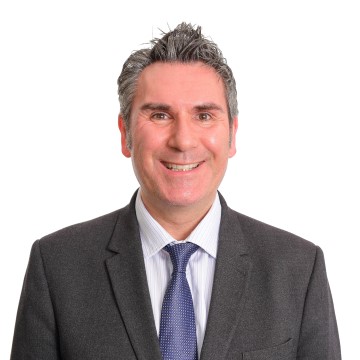 Richard Lewis
Partner, Head of FE, Skills and Academies