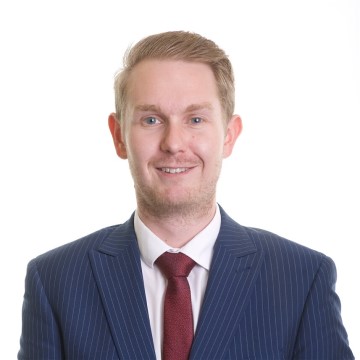 Samuel Abbas
Risk Assurance Director
Biography
Sam specialises in internal audit, internal control and risk management, supporting large and listed organisations manage and mitigate risk.
Sam works across a range of industries with a focus on real estate, construction, manufacturing, energy and healthcare.
CMIIA and CIA qualified, Sam joined RSM UK in 2011. Sam has previously undertaken secondments with the Nuclear Decommissioning Authority and is a member of the Camelot National Lottery Audit Draw team.
Sam focuses on internal collaboration to ensure a client centric approach is taken to all tasks.
'I enjoy seeing my clients implement and embed solutions identified from our work. In doing so, I aim to provide opportunities for my team to broaden their depth and breadth of knowledge, understanding and sector experience. I believe the only thing standing between you and outrageous success is continuous progress.'
Sam's two young daughters take up the majority of his spare time. Between Frozen, Rapunzel and all other manner of Disney princesses, Sam likes to play golf and spend time with family and friends.
RSM timeline:
2011: Joined RSM
2015: Qualifying with the firm
2018: Promoted Associate Director
2020: Nominated and a finalist for the Client Service Excellence award.
2023: Promoted to Director