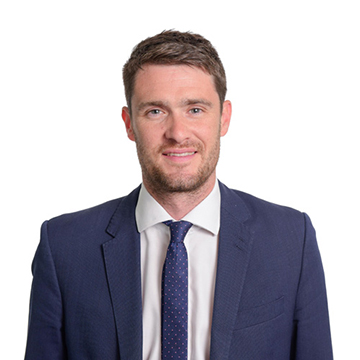 Ben Horseman
Head of Sector Marketing
Biography
Ben is Head of Sector Marketing at RSM. He leads our national sector team and oversees the development and delivery of all strategic sector marketing and business development activity.
Ben is also the national business development lead for our manufacturing sector and works closely with Mike Thornton - the head of the firm's manufacturing sector - to drive thought leadership pieces and other strategic projects that impact this industry.
Ben has worked in a variety of business development roles within the professional services sector for approaching 10 years. He ensures that our teams understand the specific issues that are affecting organisations in your industry.
When asked why he is passionate about his job, Ben says:
"Understanding the industries in which our clients operate is vital if we are to provide the best possible service. I have always enjoyed working as part of a team and now I am delighted to be leading our team of sector specialists."
Outside of work, Ben is kept busy by his two sons. He has a love of sports, particularly cricket and football and has been failing to learn Italian for around 5 years and counting.
Ben's RSM timeline:
2021: Promoted to Associate Director, Head of Sector Marketing
2018: Promoted to National Business Development for the manufacturing sector
2016: Joined RSM as Business Development Executive