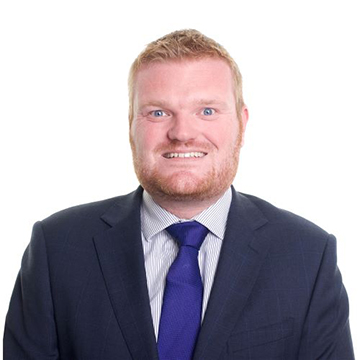 Alex Milne
Corporate Finance Partner
Biography
Alex is a corporate finance partner in RSM's due diligence team, specialising in both UK and cross-border transactions for corporate and private equity clients. Alex supports clients across the South East of the UK.

Alex's experience spans a broad spectrum of sectors but he has extensive specialist experience in events and exhibitions (over 25 deals in the past 5 years); telecoms; software; manufacturing and industrials. Over the past five years he has also worked extensively on cross-border deals for clients in USA, Canada, China, Singapore, Indonesia, France, Belgium, Ireland, Sweden, Switzerland and Malta, among others.

When asked what he enjoys most about his job, Alex replies:
"I pride myself on developing a deep understanding of my clients and their businesses to provide pointed, clear and trusted recommendations on their transactions. Underpinning this is the need to remain pragmatic in my approach in order to help my clients reach successful conclusions."
Outside of work he enjoys spending time at home or travelling with his wife, walking their dog, and cooking outdoors over fire on one of his (many) barbecues!
Alex's RSM timeline:
2021: promoted to Partner, Corporate Finance
2008: joined RSM as graduate in the Due Diligence team