6 may 2022
The knock-on impact of the Russia-Ukraine crisis and lockdowns in China is now being felt strongly by the UK construction sector as energy prices soar and the supply of materials weakens. Prolonged labour shortfalls and yesterday's further 0.25% interest rate hike are further exacerbating the pressure for businesses already contending with disrupted supply chains and squeezed margins.
According to the latest PMI data by IHS Markit and CIPS, April PMI business activity fell to 58.2, down from 59.1 in March, the weakest rate of output growth since January.
Kelly Boorman, partner and national head of construction at RSM UK, said: 'Following a squeeze on supply and labour demands at the start of Q1 2022, the construction industry is now experiencing the full impact of the Russia-Ukraine crisis as energy and material costs soar. Sector-wide uncertainty around rising prices and businesses stepping away from fixed-rate contracts remains, highlighting the challenges ahead.
'As contractors continue to manage financial pressures on tight margins, the latest PMI data indicates that the ongoing labour shortages, delivery times and rising costs will remain. The Russia-Ukraine crisis and the latest lockdowns in China are adding significant pressure to already squeezed supply chains. With inflation and interest rate increases now looking to be a medium-term challenge with material price increases expected to continue into 2023, pipeline projects previously delayed (and illustrated by these latest PMI figures) are now being accelerated before further increases and shortage are seen in the industry.
'As existing pipeline activity starts to ramp up, uncertainty around the industry's ability to deliver the pipeline, while managing long lead times for material costs and pressure on labour prices, is set to increase in the medium term.
'With the Bank of England raising interest rates to the highest level in 13 years, coupled with the wider melting pot of existing pressures, the industry cannot continue to absorb high input costs. We can therefore expect to see an increasing number of businesses in the construction sector facing acute financial issues.'
Gareth Harris, Restructuring Advisory Partner at RSM UK, added: 'The rapid and continuing rise in raw materials and input costs means it is vital for all construction businesses, and suppliers into the sector, that they actively manage contracts, passing on costs as quickly as possible. Funders will need to react to the increased stock holdings/working capital requirements and ongoing support from HMRC may be required if cash flow gets tough. Tough times maybe ahead but forward planning and active supplier/customer management can go a long way to mitigate.'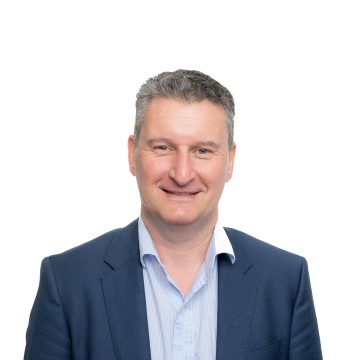 Gareth Harris
Partner, Restructuring Advisory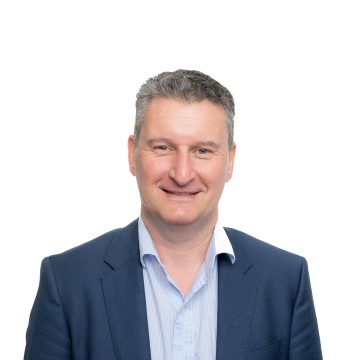 Gareth Harris
Partner, Restructuring Advisory