Leading audit, tax and consulting firm RSM UK has appointed Dan Mindel* as partner in the firm's covenant advisory team within consulting.
Dan has over 25 years' experience as a financial restructuring adviser and insolvency practitioner, with a more recent focus on advising trustees and corporate clients on defined benefit pension schemes. He was previously a managing director at Cardano, a boutique pension covenant advisory firm, where he led the restructuring and special situations team, following nine years at EY as a restructuring director.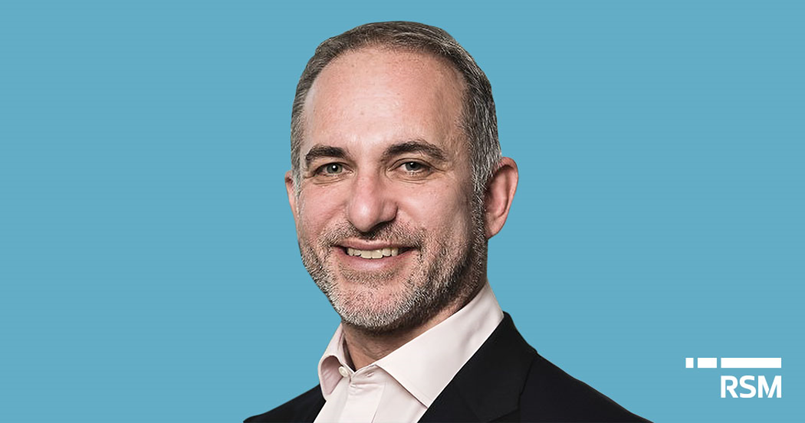 Dan will lead the firm's corporate offering in relation to defined benefit pension schemes. He will provide strategic and commercial advice to corporates, shareholders and investors, on the financial impact and regulatory considerations of transactional activity on these pension schemes. This includes M&A transactions, as well as stressed and distressed scenarios where there are working capital issues and potential risks to the survival of the company.
Dan has extensive experience advising large groups, mid-market companies, trustees, lenders and private equity houses. He has broad sector knowledge, with particular expertise in the real estate, financial services, telecoms, automotive and manufacturing industries.
Dan Mindel, partner at RSM UK, said: 'I'm excited to be joining RSM at a time where it is seeking to grow its restructuring and wider advisory team. I look forward to bringing my expertise and insight regarding defined benefit pension schemes, an area where mid-market firms require support. It's very important that companies get the best advice to help them safeguard both their own financial positions and those of the beneficiaries of the pension schemes.'
Kirsty Sandwell, head of consulting at RSM UK, said: 'Dan's strategic appointment will enhance our consulting offering further, and it's great to have him on board. Dan's experience in advising clients on their defined benefit pension schemes and his broad sector knowledge will be hugely valuable in supporting our clients through what can be a complex and challenging area to navigate alone.'
*Dan will be based in RSM's London office.