Research by leading audit, tax and consulting firm RSM UK shows that nearly one fifth of UK landlords (18%) surveyed still have commercial properties with an energy performance certificate (EPC) rating of F or G, despite new legislation coming in on 1 April 2023, which means all commercial let properties must have a minimum EPC rating of E by this date.
Following the 1 April 2023 ruling, the government has further ambitions to make it unlawful to let commercial property below an EPC B rating by 2030. Findings from RSM's annual 'Real Estate 360' survey highlight that 52% of landlords do not think these timelines are achievable for the majority of commercial property owners. However, just over a third (36%) of respondents believed the timelines to be achievable, while 12% remained unsure on the outcome.
Additionally, 40% of real estate businesses confirmed they had written plans and strategies in place relating to their environmental, social and governance (ESG) commitments, whereas 44% confirmed they didn't have ESG strategies.
However, more positively, 30% of respondents slightly or strongly disagreed that the UK's real estate sector is making quick enough progress to reduce its carbon footprint in line with the UK government's net zero targets, down from 39% the previous year. Similarly, 41% of businesses surveyed slightly or strongly agreed that enough was being done, a slight (4%) increase on the previous year.
More than a third (43%) of landlords believed that the government's attitude towards making progress on environmental goals would encourage them to act on investing in ESG friendly solutions, with 58% also completely or somewhat understanding the ESG agenda. Conversely, landlords perceived the biggest barrier to de-carbonising the real estate sector to be lack of landlord willpower to invest in environmentally solutions (33%), the impact of the energy crisis (32%), and the lack of cost-effective tech solutions (30%).
Stacy Eden, partner and head of real estate at RSM said: 'As the UK works towards its net zero targets, the real estate industry is at the forefront of driving this change by developing and adopting new green solutions to improve the energy efficiency of commercial property in the rental market. However, as an energy-intensive sector, this is a challenging period as a result of inflation and the energy crisis. Our Real Estate 360 survey highlights the real challenges landlords are currently facing, with the focus on the ESG agenda both presenting an opportunity to innovate as well as barriers to overcome.
'Although it is encouraging to see landlords respond well to the government's approach on environmental solutions so far, there remains real concerns, especially with landlord willpower being the biggest barriers to decarbonisation. More worryingly, almost one fifth of landlords own commercial property which will be deemed unlawful to let as of April 2023, which has further implications for landlords and their income streams. With further EPC legislation expected to arrive by 2030, government support is needed, or we could start to see a black hole in the rental market.'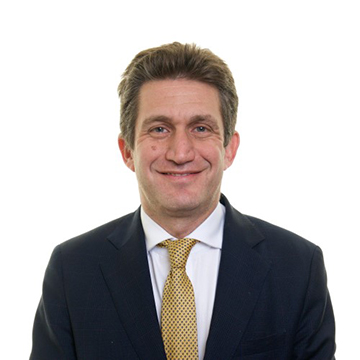 Stacy Eden
Partner, Head of Real Estate and Construction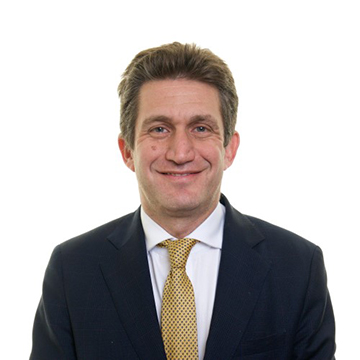 Stacy Eden
Partner, Head of Real Estate and Construction