20 december 2021
Paul Newman, head of leisure and hospitality at RSM UK
Brand
Brands need to attain loyalty, both with consumers and in seeking to attract quality talent. This means hospitality businesses need to be relevant to their target audience; consider how they interact across all aspects of consumers' experience; not dilute their offering; while being wary of creating unnecessary PR headaches which could ultimately threaten the brand.
As consumers become increasingly focused on experience and social responsibility, brands are having to up their game and re-evaluate their proposition. Consumers and key talent want to be associated with brands which offer a fun, innovative and responsible experience. They are also willing to pay for it, with quality being an increasingly important factor over price point. Some brands, such as Pizza Express, have made the decision to get off the "discount drug" and consider their approach to engagement and have seen sales rocket. Others will undoubtedly follow suit as they seek to offer premium and innovative experiences that consumers now expect as standard, in the hope of driving loyalty and repeat custom.
Sustainability
Brands need to have purpose and meaning. The climate crisis can no longer be ignored by restaurants as consumers of all ages demand greener practices. Sustainability is set to become an ever more important factor when deciding where to eat out in 2022. It will also become a vital recruitment tool with pressure from front and back of house teams forcing change, particularly when it comes to food wastage. Successful businesses will be those who do more to inform customers about the sustainability of their food options. The award-winning PIG restaurants with their obsessive commitment to seasonal produce, either grown in their kitchen gardens or sourced within 25 miles, is a shining example. Restaurants that establish environmentally-friendly credentials and communicate them clearly will have a competitive advantage in 2022.
Living life in the moment
COVID has made us all reassess our priorities in life and this move to "living life in the moment" will require restaurants, pubs and bars to cater for an ever-more adventurous consumer. The theatre of eating and drinking will see more open kitchens take centre stage in making the experiential aspect of a meal out as important as the food on the plate. We predict consumers will increasingly look to brands that offer a sense of discovery with shots, shooters and premiumisation being key ingredients of a successful night out. Inflation fears will undoubtedly test consumer confidence in the year ahead but operators who offer experience, quality and value will be the big winners in 2022.
Technology and digitisation
In recent years we have seen technology take on an increasingly prominent role in the customer experience, with large scale operators installing touch screen ordering portals and leveraging digital loyalty cards with in app ordering to tailor offers, upsell add ons, and retain customers in a fiercely competitive market. Expect to see further technological disruption to the leisure and hospitality market in 2022 with these innovations trickling down to smaller operators who are investing in their own ordering platforms to integrate reservations, ordering, and improve personalisation. Technology will also play an important role in enticing customers back to restaurants, with innovation in air purification products, eco-friendly solutions to outdoor heating and an increased limit on contactless payments all set to make eating out safer and more comfortable. With staff shortages expected to continue into 2022, any technological change that improves productivity will be seen as a valuable investment, so expect QR menus and pay-by-app bills to outlive the pandemic and reduce contact time with waiting staff.
Hospitality as a career
The industry wide shortage of staff is hampering the UK hospitality sector recovery and heading into 2022 the industry needs to look again at the challenge of attracting and retaining staff. As a sector we have been too reliant on a transient workforce and a perception in the UK that hospitality work is "entry level" in nature. In 2022, expect to see an industry wide campaign to reframe the hospitality sector as one that can provide valuable opportunities to train and develop, and a viable career path for ambitious employees to progress from waiting staff through to management. The Hoteliers' Charter offers an excellent demonstration of how the sector can come together to highlight the benefits of hospitality work. There will also be an increased focus on mental wellbeing, with better training for line managers and access to tools to manage stress and identify signs of fatigue. While these initiatives will positively impact the industry over the medium term, there is no escaping the fact that there will be continued wage inflation going into 2022.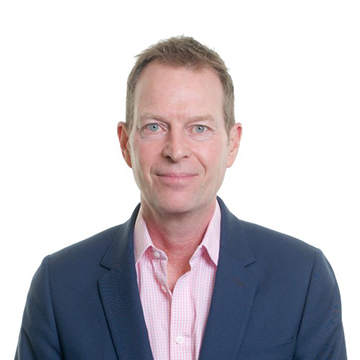 Paul Newman
Partner, Head of Leisure and hospitality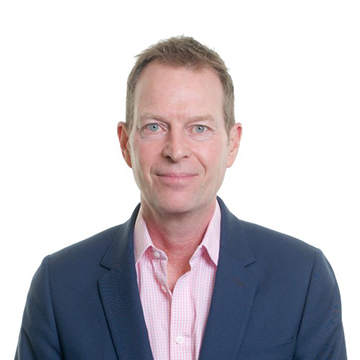 Paul Newman
Partner, Head of Leisure and hospitality