According to the latest PMI data by S&P and CIPS, the headline construction PMI for July rose to 51.7, its highest level since February, following a prolonged period of slowdown in the housing market due to interest rates and inflation.
The data shows an uptick across all indices, most notably in housing activity which rose to 43, up from 39.6 in June. Although this is welcome news for the industry, construction businesses will still face strong headwinds over the next year.
Commenting on the data,
Stacy Eden, partner and national head of real estate and construction at RSM UK
, said: 'This month's rise in the headline PMI to 51.7 is a welcome surprise for the construction industry, especially after months of weakened demand in the housing market. Alongside housing activity, there has been an improvement across all indices, with the availability of subcontractors rising to 56.4, the highest level since July 2020. This is also positive, suggesting that shortages are easing, risks to projects are lowering, and businesses aren't having to manage projects as cautiously.
'However, it's not all rosy, as although housing activity has seen an uptick, it is still significantly below 50, indicating that it's still falling, just at a slower pace than in previous months. This, coupled with the Bank of England's 14th consecutive interest rate rise this week, indicates that headwinds remain for the industry. We expect there will be a continued fall in housebuilding throughout 2023, albeit more slowly, as interest rate rises which will have a knock-on impact on mortgage rates – making it even harder for first-time buyers to obtain property along with the ever-increasing difficulties in achieving planning permission. It's a real supply and demand issue, and housebuilders will look to tighten their pipelines to mitigate risk and protect their already squeezed margins.'
He added: 'The slowdown in housing activity is having a knock-on effect on businesses throughout the supply chain, as material manufacturers and suppliers are feeling the pinch, which is a real concern as the UK is in urgent need of more affordable housing. However, with businesses on the brink of closure and the industry already falling behind the government's targets for building affordable homes, this seems like a pipe dream. Unless something changes quickly, the housing market is heading towards a chronic lack of supply.'
Thomas Pugh, economist at RSM UK
, said: 'The construction sector showed remarkable resilience in July in contrast to the services and manufacturing sectors, which both weakened further according to their respective PMIs. While this is good news, especially in light of the extremely wet weather in July, we doubt that the construction sector can remain a positive outlier in the face of the economic headwinds over the next year.
'The Bank of England raised interest rates to 5.25% yesterday and there is at least one further increase in interest rates to come this year. Even once interest rates have reached their peak, whether that is 5.5%, 5.75% or even 6%, interest rates are unlikely to be cut until late 2024. That means further falls in house prices are likely, which will weigh on housing activity, and business investment, which will weigh on commercial activity.
'Even though we are not anticipating a recession, growth over 2024 is likely to be zero, meaning it wouldn't take much of an increase in headwinds to blow the UK economy into a recession.'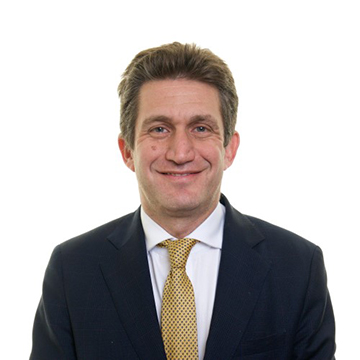 Stacy Eden
Partner, Head of Real Estate and Construction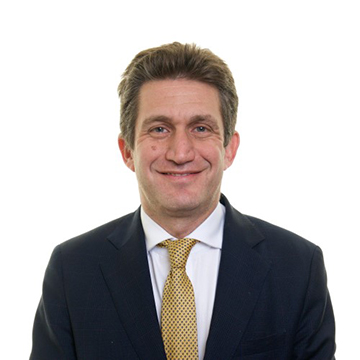 Stacy Eden
Partner, Head of Real Estate and Construction