It's no secret that the Prime Minister Rishi Sunak wants the UK to be a global leader in developing artificial intelligence (AI).
On a springtime visit to Washington D.C. his response to a reporter about whether a "midsize country" could be a global player was, "that midsize country happens to be a global leader in AI… you would be hard-pressed to find many other countries other than the US in the Western world with more expertise and talent in AI."
To support his vision, Sunak unveiled the first ever global AI summit to be held in Bletchley Park in November 2023 – a clear intention to place the UK at the centre of the conversation about how AI software is developed and regulated.
This begs the question– is UK tech really a global leader in AI? And if it is, what does this mean for the UK more broadly?
The 5 necessary components of a thriving AI ecosystem
MIT's model of an innovation ecosystem considers five components – Entrepreneur, Risk Capital, Corporate, Government and University. Innovation sits at the heart of the rapidly evolving AI landscape and nations who are able to cultivate AI talent and advancements are expected to reap vast economic benefits. With this in mind, the MIT model offers a lens with which to assess the UK's position of its AI technology ecosystem.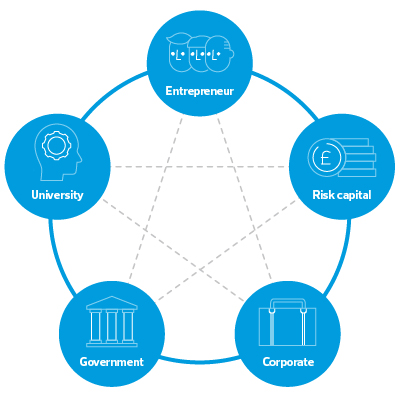 Risk capital
Risk capital is best represented by venture capital (VC) deployed to drive exciting technology businesses in the AI space. Deal analysis across £37.4bn of global VC capital deployed from the start of 2023 shows the United States as the clear leader. The US, and in particular Silicon Valley, are global leaders in this area, so this should come as no surprise.
However, the United Kingdom occupies the second spot, attracting the second largest amount of funding and third largest amongst 5,203 deals. Whilst the distance to the United States is clear and considerable, the UK has established a distance between itself and other major economies including Israel, Japan, France and Germany.
Corporate
The deep pockets of BigTech have driven developments in AI. The establishment of non-profit OpenAI, (creators of ChatGPT) was a reaction to concerns that the resources and research of the BigTech companies would capture all the economic gains within their walled garden.
Large corporations do have an important role to play in the innovation ecosystem. US headquartered BigTech maintain global footprints that include presence in the United Kingdom. For example, DeepMind, a UK company purchased by Google in 2014 sits at the centre of their AI research, maintains its largest campus in London. These corporates partner with universities (see below) to power research and engineering teams pioneering in the AI field.
The UK government's own review in 2023 identified over 3,000 active UK AI companies – including the presence of these corporates, generating over £10bn of AI related revenues. UK government analysis indicates over 50,000 people are working in AI. To put this into context, there were 121,813 doctors in the NHS in January 2021, and 301,491 nurses.
The Government will want the number of workers to grow in order to support Sunak's vision of the UK being a global player and many of these workers will be employed within the global AI teams of BigTech.
| | | |
| --- | --- | --- |
| Total | Dedicated | Diversified |
| 3,170 UK AI companies | 1,909 dedicated companies | 1,261 diversified companies |
| £10.63bn AI related revenues | £5.2bn AI related revenues | £5.4bn AI related revenues |
| 50,040 people in AI roles | 26,299 people in AI roles | 23,741 people in AI roles |
| £18.8bn investment | £7.7bn investment | £11.0bn investment |
| £3.7bn gross value added | | |
University
Universities are a crucial component of an AI innovation ecosystem, training the pioneers of tomorrow and conducting leading, ground breaking research.
Analysis by Edurank places two UK universities in the top 20 academic institutions working in AI – Oxford and Cambridge. University of Toronto (Canada), Shinghua University (China), Nanyang Technological University (Singapore) complete the five universities outside of the United States. Imperial College and University College are included in the Edurank top 40.
The UK contains the two leading academic institutions in Europe in AI – both with proven track records of creating highly successful UK success stories as spin-outs, DeepMind being a high profile example. Oxford, Harvard and Cambridge comprise the top three of the broader assessment of global universities performed by Times Higher Education. The UK's universities are a position of strength.
Entrepreneur
Start-up spirit in the UK tech sector seems undampened. The number of new technology incorporations in the UK during the first half of 2023 is on track to overtake 2022's figures if growth continues at the same rate. RSM analysis of Companies House data shows a total of 24,437 technology companies have been incorporated so far this year, which accounts for 53% of the 46,474 incorporations in 2022. The data around new UK tech incorporations points to high entrepreneurial potential in UK Tech.
If the UK is to track the United States in AI, it would be minded looking to ensuring healthy immigration. Silicon Valley has a proven track record of nurturing foreign talent. A report by the National Foundation for American Policy in 2022 found that, of the 582 start-ups valued at $1bn or greater in the US over 55% had at least one immigrant founder. Of these 319 companies, 48% were founded in the Bay area, including Stripe, Bex and Instacart.
RSM research into technology immigration identified that 54,000 international workers applied to work in the UK's technology sector and migrated in 2022. The number has increased each year since 2017. Not all these workers will gravitate towards AI businesses – but a number will. Healthy levels of skilled immigration is a good thing. Skilled migration enhances the wider ecosystem, bringing in diverse ideas and innovation. And this is particularly important in a technology sector that is defined by pushing boundaries.
Government
The Government has a key role in establishing regulation around this emergent area. Government whitepapers on AI regulation indicate that the UK will prioritise innovation in this space. As the UK economy continues to navigate a post-EU environment, many have pointed at EU draft legislation and accused it being onerous to the point of stifling innovation. Striking the balance here will be important.
Businesses will likely be attracted to a regulatory environment that they feel they can grow in. 64% of middle market business leaders across all industries are in favour of a regulatory framework. 50% of UK middle market leaders believe a balance must be struck between protection from risk and encouraging innovation. Crucially, only 10% were in favour of a light touch regime. Setting the right policies here will be key for UK government.
There are further challenges with regulation as it extends to new areas. The UK's own online safety bill is not popular with tech platforms wanting to provide end-to-end encryption. In this case, proposed legislation is deemed to be so different from the objectives of Meta that they have threatened to switch off messaging service WhatsApp if it comes into law.
Government investment will also be key. The government have invested £2.3bn in AI since 2014 and more will be required. The government may need to be reactive – there were reports in late 2023 that over £100m had been earmarked to acquire computer chips as UK businesses and researchers cannot access the compute. The UK has a national AI strategy published on their website which includes funding for up to 2,000 additional scholarships for AI and data science conversion course masters, a review of Scale-up, High Potential Individual and Global Business Mobility visas, the addition of AI Data Scientist to the National Careers service profile and the launch of the National Security and Investment Act to protect national security while keeping the UK open for AI business.
What next
The UK has grounds to argue it leads the rest of the world behind the United States in the field of AI. With a Prime Minister positioned to champion the importance of AI and a growing eco-system, the UK is well positioned to take a place on the global stage.
There will undoubtedly be challenges and progress will be made in close collaboration with international partners. The gap with the United States cannot be closed overnight – but positive steps can be made by UK government by establishing policies that reward business innovation in AI and encourage healthy immigration of world-class talent.
The rewards of being a global leader in this area may be vast for the UK. If AI businesses choose the UK as their base of development and operations this can unlock huge amounts of growth and employment. As AI is deployed and integrated across all industries – a strong UK AI Tech ecosystem can have a halo effect on the economy as a whole.
A vibrant AI ecosystem will give UK government credibility on the global stage in determining frameworks and policies in the debate over the oncoming decades. This is why Mr Sunak has identified it as a key priority – and this is why the AI strategy (and more) must be delivered. Many will look to Sunak's Global Summit in November 2023 for further announcements from the Government.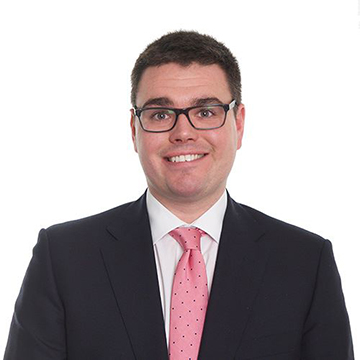 Ben  Bilsland
Partner and Media & Technology Industry Senior Analyst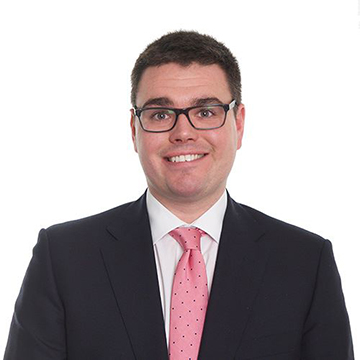 Ben  Bilsland
Partner and Media & Technology Industry Senior Analyst