Despite the wet weather in March, hotel operators continued to outperform the wider hospitality sector as operators were able to charge the same room rates as peak season prices in 2018, according to the RSM Hotels Tracker.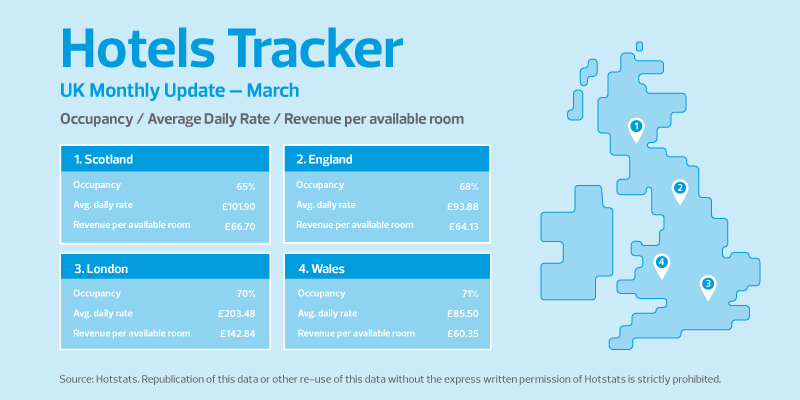 The data, which is compiled and produced by Hotstats and analysed by RSM UK, shows average daily rates (ADR) of occupied rooms increased from £128.94 (February) to £135.51 (March). In the London market, room rates increased from £196.21 to £203.48. The rates charged in March 2023 are similar to those charged in July 2018, the peak season for the sector.
Occupancy rates of UK hotels were up from 64.9% (February) to 68.7% (March) and increased from 65.2% to 70.2% in London.
Revenue per available room (RevPAR) increased from £83.63 (February) to £93.14 (March) in the UK and from £127.90 to £142.84 in London. Gross operating profits of UK hotels were up 7% to 32% last month and up 6% to 37.6% in London.
Chris Tate, head of hotels and accommodation at RSM UK, said: 'The hotel sector had another strong month in March thanks to buoyant demand from consumers. Three years on since the start of the pandemic, the hotel sector is back to following pre-Covid seasonal patterns, with a growth in occupancy, room rates and gross operating profits in March.
'Given rising costs and low consumer confidence, we would expect to see people cutting back in this area, but the hotel sector is enjoying a strong performance as consumers choose to cut back elsewhere such as dining out. This aligns with our recent survey, which found UK consumers are planning to take both short and long breaks in the UK this year.
'Hoteliers will be hoping this continues. Upcoming major events such as the King's Coronation and Eurovision will provide another boost for the hotel industry. Added to that, the number of overseas visitors should increase as they attend these events and are likely to extend their visit to see the various landmarks across the UK, which will have a positive ripple effect on the hotel sector.'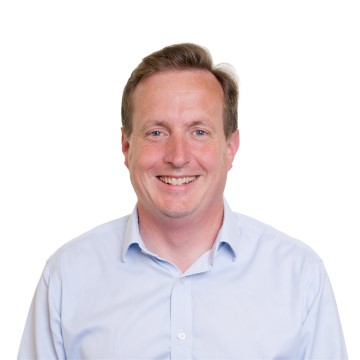 Chris Tate
Partner, Head of Hotels, travel and tourism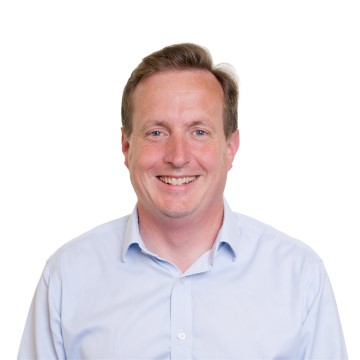 Chris Tate
Partner, Head of Hotels, travel and tourism