Energy costs are now starting to bite the UK hotel sector, after benefitting from a lag in rising energy prices, according to the RSM Hotels Tracker.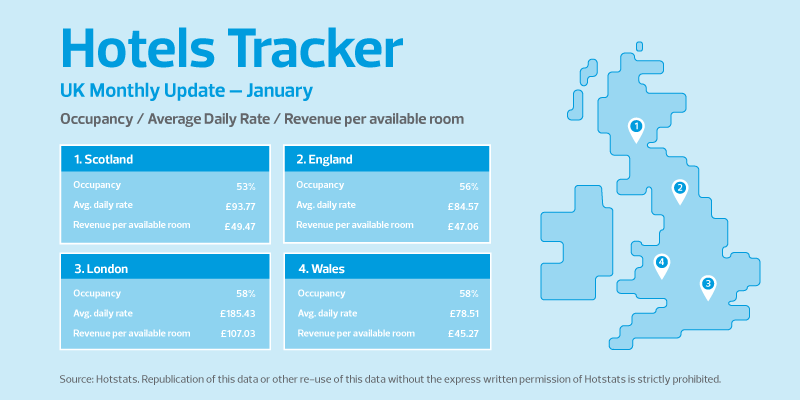 The data, which is compiled and produced by Hotstats and analysed by RSM UK, shows utility costs per available room were 51% higher in January than the same period in 2022, and more than double costs in 2020.

Despite UK hotels following the seasonal trend in the sector and experiencing their usual "January drop off" in occupancy rates, room rates, revenues and gross operating profits, the industry has had a much stronger start to the year than in 2022 when hoteliers were grappling with the hangover of Omicron.

Occupancy rates of UK hotels fell from 63.5% (December) to 56% (January), with London seeing a bigger decrease from 69.4% (December) to 57.7% (January). Although occupancy is yet to reach pre-pandemic levels, it's significantly higher than January 2022 – of 32.5% in the UK market and 25.7% in London – when rates were impacted by Omicron.

Average daily rates (ADR) of occupied rooms were down significantly from £155.44 (December) to £121.81 (January) in the UK, while London had a much starker decrease from £245.86 (December) to £185.43 (January). This big drop off is likely to be due to the success that hoteliers had with being able to charge extremely high rates last month. Despite this, ADR is still 11% higher than the same period in 2020, and 13% higher for London hotels.

Revenue per available room (RevPAR) also dropped from £98.72 (December) to £68.19 (January) in the UK and was down from £170.71 to £107.03 in London. Gross operating profits of UK hotels nearly halved last month, from 33.3% (December) to 17.7% (January), and from 42.9% to 25.4% in London.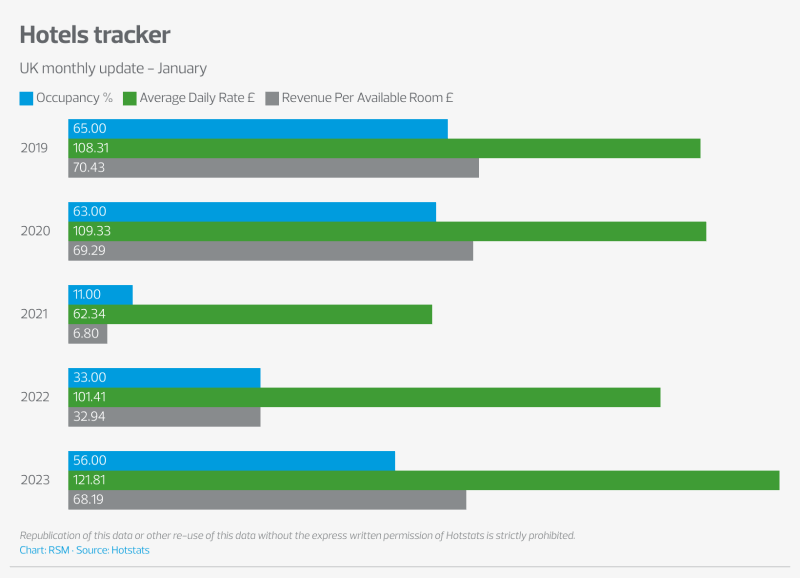 Chris Tate, head of hotels and accommodation at RSM UK, said: 'Many hotels have been able to cushion themselves without facing substantial increases to their energy bills, but with the colder weather and some fixed price energy tariffs coming to an end, there are signs these rising energy costs are starting to bite.

'While room rates took a tumble last month, the positive for hoteliers is that they have still been able to charge higher prices than previous years. That said, gross operating profits came under significant pressure in January, which suggests their ability to pass on rising costs may be slowly slipping away.

'Luckily 2022 was a relatively strong year for the sector, so hoteliers have been able to build up a war chest to cover the quieter months of trading. This will be critical, particularly in helping to weather the next few months as consumers are still facing the challenges of the high cost-of-living. Strong consumer demand could make all the difference in preventing a lot of casualties.'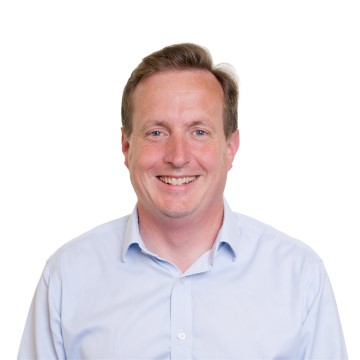 Chris Tate
Partner, Head of Hotels, travel and tourism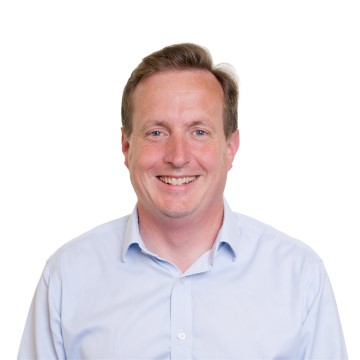 Chris Tate
Partner, Head of Hotels, travel and tourism