Room rates of UK hotels reached an all-time high in June, according to the RSM Hotels Tracker, as consumers made the most of soaring temperatures; but is it just a matter of time before rising interest rates creep up on the sector?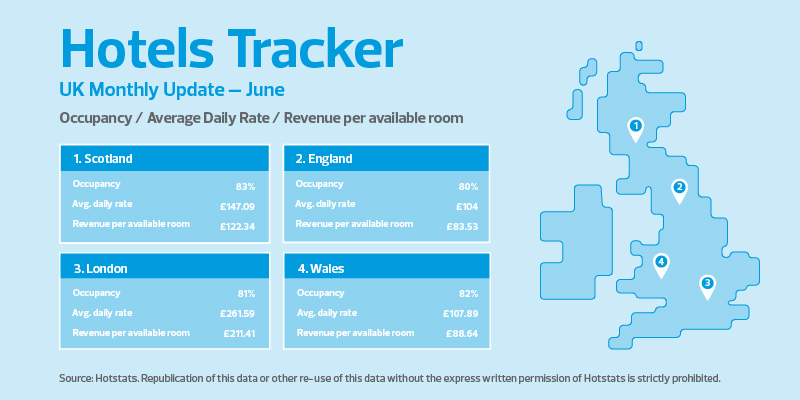 The data, which is compiled and produced by Hotstats and analysed by RSM UK, shows average daily rates (ADR) of occupied rooms were up from £148.14 (May) to £162.85 (June) in the UK, and jumped from £233.29 to £261.59 in London. Room rates of UK hotels have increased to their highest level on record, surpassing last year's peak in July.

Occupancy rates continued to rise from 76.7% (May) to 80.9% (June) for UK hotels and overtook London which increased from 78.4% to 80.8%.

Revenue per available room (RevPAR) rose from £113.63 (May) to £131.73 (June) in the UK and from £182.87 to £211.41 in London. Gross operating profits (GOP) of UK hotels increased from 36.4% to 41.8% in June and were up from 42.3% to 48% in London. Despite significant increases in room rates when compared to pre-pandemic levels, GOP remains slightly below 2019 due to rising costs.
Chris Tate, head of hotels and accommodation at RSM UK, said: 'There's been a major change in fortunes for the hotel sector since the pandemic, and it may seem that hoteliers are reaping the benefits of pent up demand as occupancy and rooms rates continue to climb. Last month's figures will have been boosted by the hot weather and people heading off on UK staycations before the summer holidays. But once you delve deeper into these numbers, they paint a different picture in that the higher room rates are mostly to cover the burden of rising costs.

'The sector has yet to be significantly impacted by increasing interest rates, helped by strong demand from consumers, but that can only go on for so long. With another rate rise expected next week, the full impact will eventually kick in, particularly for those that need to refinance in the near future. Another pinch point is labour shortages, the sector relies heavily on its staff, but this issue shows little signs of easing. Hoteliers made hay while the sun shone, and many will be hoping this good run isn't dampened by the wet weather and a drop in consumer confidence in July.'

Thomas Pugh, economist at RSM UK, added: 'A strong performance in the hotel sector in June underscores the resilience of the broader economy. Indeed, consumers seem willing to spend on experiences over goods. But much of that has been due to pent up demand from the pandemic, which will start to wane soon.

'Trading will be difficult for the rest of the year. Admittedly, consumers' real incomes will increase over the next year as inflation falls sharply, but much of this increase will be eaten up by higher mortgage and rent payments. What's more, consumer confidence fell sharply in July suggesting that the unrelenting headlines about mortgage rates are taking a toll on consumers meaning many will choose to use any extra income to pay down debt rather than splurge on holidays.

'A significant improvement will have to wait until the economy more broadly improves, that probably won't be until the second half of 2024.'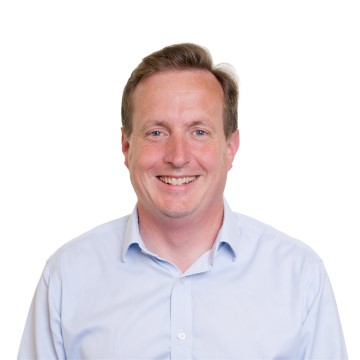 Chris Tate
Partner, Head of Hotels, travel and tourism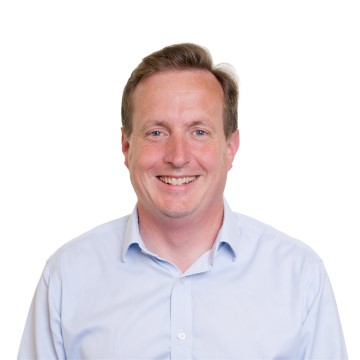 Chris Tate
Partner, Head of Hotels, travel and tourism