UK hotel occupancy rates fell sharply in December 2021 due to Omicron fears and the introduction of Plan B measures, according to the RSM Hotels Tracker.
The data, compiled and produced by Hotstats and analysed by RSM, shows a sharp decrease in occupancy across the UK from 58 per cent in November to 45 per cent in December; with Scotland seeing an acute fall from the highs of COP26 occupancy levels at 62 per cent to 44 per cent in December. London and Wales also saw a 11 per cent and 13 per cent drop in occupancy respectively during the festive period.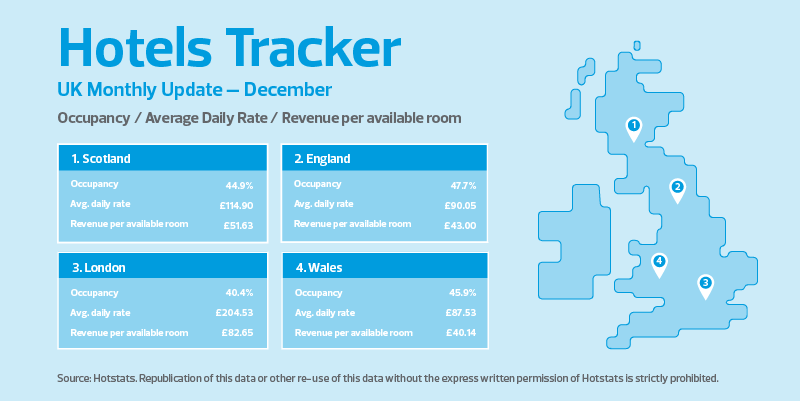 Chris Tate, head of hotels and accommodation at RSM UK, said 'Hotels normally see a drop in occupancy between November and December but increased Omicron cases, the reintroduction of working from home guidance and the widespread cancellation of Christmas parties and New Year's Eve celebrations exacerbated the seasonal decrease this year falling by 13 per cent rather than the pre-pandemic drop of 5 per cent.'
Average daily rates (ADR) in UK hotels held up well only falling from £133 in November to £130 in December, but revenue per room fell from £77 to £58 - highlighting the financial cost of Omicron.
Chris added, said: 'Although it's disappointing to see reduced occupancy, daily rates and revenues, the drop was nothing when compared to 2020 levels when the sector experienced a full lockdown. Albeit this December hoteliers faced low occupancy levels without Covid Government support to fall back on, so the sector will be feeling the pinch.
'However, it will get a shot in the arm, as working from home guidance eases, and business and international travel returns; but it won't be plain sailing. Large conferences and events will take time to resume, and hotels will need to adapt to the new norm as the pandemic has fundamentally changed working habits. This innovation is already happening as hotels look to encourage commuters who may have moved out of cities during lockdown to return to the office with reduced rates for mid-week stays.'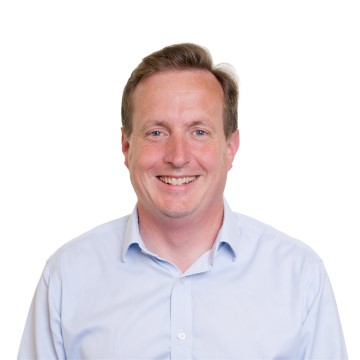 Chris Tate
Partner, Head of Hotels, travel and tourism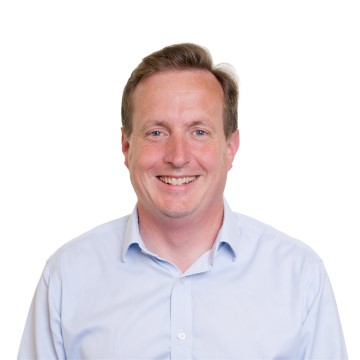 Chris Tate
Partner, Head of Hotels, travel and tourism