The UK hotel sector saw a strong performance during the summer season, but it's the luxury hotels that have driven the industry's recovery post-pandemic, with a boost to average room rates and revenues per available room across the UK. Whilst occupancy levels still sit behind pre-pandemic levels, many consumers are also trading down to budget hotels, so it's the middle market hotels that are being squeezed, according to the RSM Hotels Tracker: Focus on Asset Classes.
Average daily room rates of UK luxury hotels reached a record £400.18 in the peak of the summer season this year (July), falling to £333.33 in August. In the same period, rates of middle market hotels were £149.76 in July and fell to £131.89 in August and decreased from £108.70 to £101.49 for budget hotels.
While luxury hotels have always been able to charge much higher room rates than the budget market, the gap has widened, with luxury hotel prices being 268% higher than budget hotels in July 2023, when compared to the pre-pandemic peak season at 244%.
Similarly with gross operating profits (GOP), luxury hotels are benefiting the most, with GOP (per available room) reaching £186.32 in July but dropping to £119.49 in August. Despite this decline, GOP of the luxury market remains significantly higher than the middle market (£69.25 in July, down to £49.15 in August) and budget hotels (£48.44 in July, down to £37.24 in August). GOP is lower in both the luxury market (down 2%) and middle market (down 6%) in August 2023 when compared to the same period in 2019, but budget hotels bucked this trend (up 4%).
When looking at occupancy rates it's the lower end of the market that comes out on top. Occupancy of UK budget hotels was 83% in August (down from 86% in July), compared to 80% (down from 83%) for the middle market and 73% (down from 78%) for the luxury market. Across the board, occupancy is lagging behind pre-pandemic levels, at 84% in both the budget and middle market, and 80% in the luxury market during August 2019.
Chris Tate, head of hotels and accommodation at RSM UK, said: 'It's clear to see the lion's share of the growth in room rates is in the luxury market, as the gap between luxury and budget hotels widens. That said, budget hotels are experiencing exceptional occupancy rates and achieving higher gross operating profits than pre-pandemic levels, as people trade down due to the cost-of-living. With both luxury and budget doing well, it's the middle market that's being squeezed.
'Since the pandemic, people have prioritised trips away, and with the return of international travel, the luxury market is thriving. This looks set to continue as high-end consumers are less likely to be impacted by cost-of-living pressures, so demand is unlikely to tail off during an economic downturn. However, occupancy rates aren't quite at pre-pandemic levels, which may be a result of the removal of tax-free shopping impacting international travel plans.
'On the other hand, the budget hotel market has benefited significantly from the cost-of-living crisis. Those that traditionally stay in budget hotels and the mid-range tend to be more cost-conscious consumers, so with the cost of goods, interest rates and inflation remaining high, many are opting for budget options at the expense of the middle market. With a great deal of uncertainty still hanging over the UK economy and an unlikely boom in consumer spending over the next year, this trend looks set to continue which could put a large swathe of quality mid-range hotels under pressure.'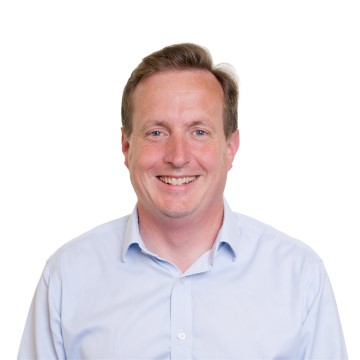 Chris Tate
Partner, Head of Hotels, travel and tourism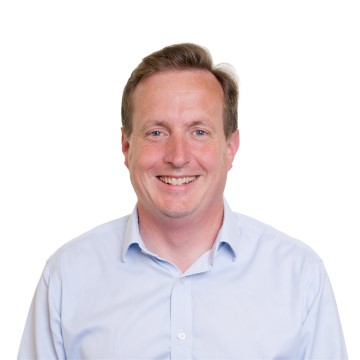 Chris Tate
Partner, Head of Hotels, travel and tourism