The UK hotels sector benefitted from a starker increase in room rates than usual in May as the hat-trick of bank holidays helped to boost demand, according to the RSM Hotels Tracker.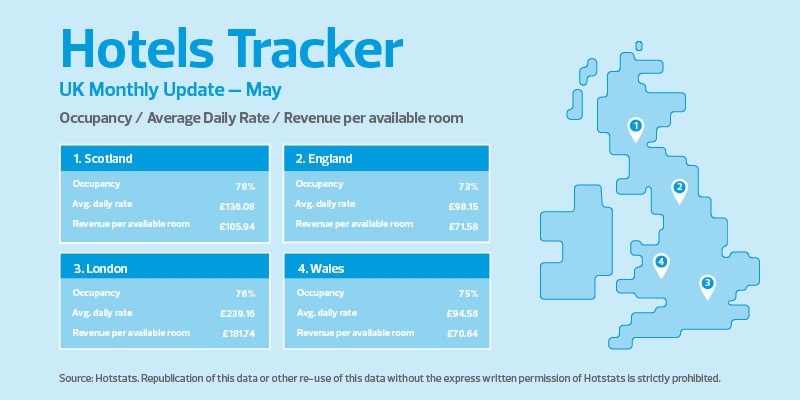 The data, which is compiled and produced by Hotstats and analysed by RSM UK, shows average daily rates (ADR) of occupied rooms increased from £138.38 (April) to £150.12 (May). The London hotels market saw an even bigger increase from £218.58 to £239.16. Room rates are up 15% in both the UK and London when compared to May 2022.
Occupancy rates rose slightly from 73% (April) to 74.7% (May) for UK hotels and from 74.3% to 76% in London.
Revenue per available room (RevPAR) jumped from £100.96 (April) to £112.08 (May) in the UK and from £162.51 to £181.74 in London. UK hotels also benefitted from an uptick in gross operating profits from 31.5% to 37% in May, after taking a slight decrease the previous month, and were up from 37.7% to 43% in London.
Chris Tate, head of hotels and accommodation at RSM UK, said: 'The hat-trick of Bank Holidays, and an influx of overseas travellers for the King's Coronation, undoubtedly resulted in a bullish performance for the hotel sector. Demand is robust and, although we expect hotels to perform well during the busy summer season, May has provided a better boost than usual for the industry. RSM's latest consumer survey shows people still want to book breaks away and are doing so, while households rein in their spending in other areas such as eating out.
'Hotel investors are looking for new hotel builds, but the rising costs are delaying and even preventing such projects from going ahead. This will have an impact on supply and feed into the current pent-up demand for hotel bookings, which could mean RevPAR continues increasing. While other areas of leisure and hospitality are seeing insolvencies rise, the hotel sector appears to be performing well.'
Thomas Pugh, economist at RSM UK, added: 'The hotel sector epitomises the recent resilience of the UK economy where demand has remained robust despite the cost-of-living crisis and rising interest rates.
'However, consumers are taking out less credit and are using savings to pay down expensive debt. It now looks more likely that the lagged effect of the huge rise interest rates that has already happened, combined with the risk of further rate rises, tips the economy into recession later this year or in early 2024. This will impact on consumer demand and affect spending on discretionary items like holiday bookings.'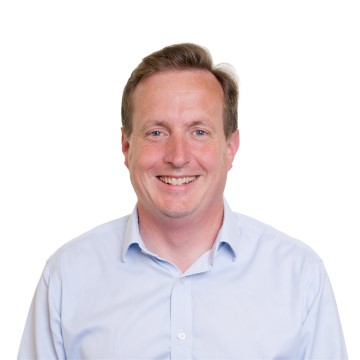 Chris Tate
Partner, Head of Hotels, travel and tourism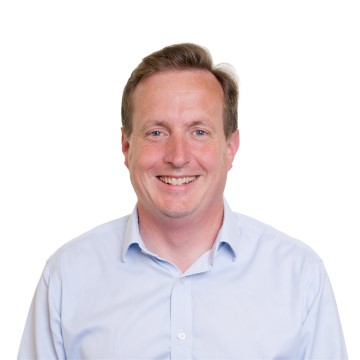 Chris Tate
Partner, Head of Hotels, travel and tourism