Data is increasingly recognised as a strategic asset. Organisations use it to:
drive efficiencies;
reduce costs;
gain competitive advantages; and
actively manage operations with data-driven decision making, rather than simply reacting to events.
Aligning data analytics to strategic business goals
There are many common benefits to be gained by embedding data analytics across an organisation. But the greatest success comes when an organisation sets out a clear data analytics strategy linked to its overall strategic objectives. Simply put, data is most effectively used when aligned to specific business goals.
For healthcare companies, it's likely that these business goals fall into two distinct categories – commercial and care.
Commercial business goals
Commercial goals will be those related to reducing costs and increasing revenue, and therefore improving the bottom line. While these are important to stakeholders and shareholders, arguably the most important aim for healthcare companies must be to improve the patient experience and outcomes.
Care improvement goals
Data can play a significant role in improving care at all stages of the patient journey, from preventing outcomes, to early identification of medical conditions and needs, through to improving the overall patient experience.
Early identification of medical conditions and prevention of poor outcomes
Recent advances in technology have increased the opportunities for accessing, storing, and processing data for analytics. This is underpinned by cloud solutions that lend themselves to storing and analysing the large and complex data sets generated by the Internet of Things (IoT).
We use more and more devices in our daily lives that collect data about us. This IoT can send the data it collects to a cloud platform where the data is stored and analysed.
For healthcare providers, gathering data about patients with similar conditions and linking it to data about the patients themselves can help with the identification of common contributing factors to various conditions, and possibly also with their prevention.
Fitness wearables, which promote a culture of wellbeing by monitoring physical activity, sleep patterns and diet, are an obvious example of an IoT-connected device that can provide a wealth of information to healthcare providers about their patients.
Likewise, data collected from connected vehicles and apps is being used by motor insurance companies to identify connections between erratic driving behaviour and accidents resulting in insurance claims. Over time, it could also be used to determine a driver's overall health, including detecting early signs of conditions like dementia.
Placing sensors in clothing is another way to identify potential risks as early as possible. For example, Essex County Council is piloting a 'smart socks' initiative, to 'minimise the risk, impact and number of falls by encouraging people to stay active and live life to the full through use and take up of technology.' People at risk of a fall would attend strength and balance classes wearing the smart socks, which would measure their overall balance.
There are many benefits associated with this preventative approach to healthcare both for patients, carers, healthcare professionals and other service providers.
Improving the patient experience
Data analytics is equally valuable for tracking the experience of patients during their care. Many treatments are administered using medical devices, usually in hospitals and care centres but increasingly in the home. When connected to the internet, those medical devices can monitor treatments in progress and collect data about the patient, device, and treatment.
Monitoring treatments remotely allows healthcare workers to work more efficiently and effectively. They no longer need to be physically present when a treatment is administered, reducing the backlog of appointments. Patients also have greater control over where and when they receive treatment, including being able to opt for their own home. This fosters a culture of shared responsibility, with patients taking ownership of treatment and gaining a greater understanding of their condition and care.
Depending on the device and type of treatment, data can be collected to track the effectiveness of the treatment. For example, did the patient complete the entire treatment cycle or were steps missed? Did the patient receive any alerts or failures during the treatment cycle? Reports and on-screen alerts provided to healthcare professionals allow them to take targeted action, following up with patients, consultants, or involving engineers to continually improve the treatment process.
Finally, analysing data for a cohort of patients receiving the same treatment improves the overall effectiveness of treatment for all patients.
Note: Receiving care in the home relies on a stable internet connection. It is important to ensure patients are not excluded as a result.
Conclusion
Remember, one size doesn't fit all and there are many solutions available. The crucial thing is to have a clear goal in mind before starting your data journey, so begin with clear business objectives and executive sponsorship. Data analytics initiatives are most successful when business-led and aligned to strategic objectives. Take the time to understand your data sources and the processes that create it; identify up front the data needed to support your strategic objectives and, importantly, where there are gaps in the data.
When it comes to developing the solution, keep it simple and create a platform for growth. Introducing data and analytics in increments, each one delivering business value, will ensure regular and tangible return on investment as well as allowing delivery teams to remain aligned with business requirements.
If you have any questions about data analytics strategy in the private healthcare sector, please contact Sarah Belsham.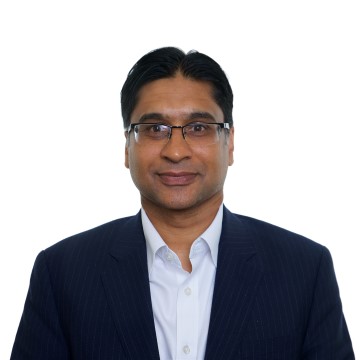 Suneel  Gupta
Partner, Head of Private Healthcare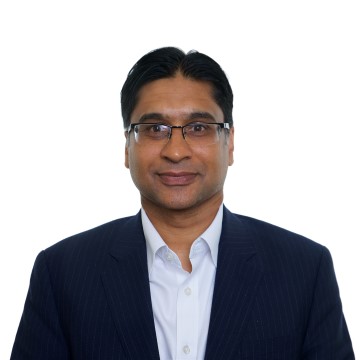 Suneel  Gupta
Partner, Head of Private Healthcare