Britain's managed restaurant, pub and bar groups continue to overcome widespread challenges to record the tenth successive month of year-on-year sales growth in July 2023, the new Coffer CGA Business Tracker shows.

The Tracker, produced by CGA by NIQ in partnership with The Coffer Group and RSM UK, reveals like-for-like sales across the managed market increased by 7.8% in July.

Pubs have been the market leading segment since May 2022, when year-on-year tracking recommenced post-COVID-19. Additionally, the past couple of months of sunshine provided an extra boost to sales growth in Pubs. However, the stagnant temperatures and wet weather throughout July moved consumers back indoors, and Pubs performed below the market average at 7.0% sales growth. Bars have continued to hold a similar position as seen in recent months, with like-for-like sales down 7.1% on last year.

Whilst a slightly negative period for pubs and bars, restaurants were ready to take up the redirected trade, boosting their like-for-like sales growth to a market leading 12.2% in July.

Growth was steady across the country in July, with the performance gap between London and the rest of the country continuing to narrow. The Tracker shows Managed groups' like-for-like sales growth within the M25 were unchanged from June, at 8.1%, whilst growth outside the M25 has risen again to 7.7%.
Paul Newman, head of leisure and hospitality at RSM UK, said: "Whilst July's weather was a washout for much of the UK, it proved to be a ray of sunshine for Britain's managed restaurant groups with inflation beating 12.2% growth when compared to the year before. The record busting opening weekend of Barbenheimer will also have driven significant footfall to casual dining restaurants and underlines the positive impact that a booming entertainment sector can have on the eating out market. With the pace of earnings poised to outstrip inflation for the first time in more than a year, the outlook for consumer spending in the leisure sector looks somewhat rosier than it did a few months back."

Karl Chessell, director - hospitality operators and food, EMEA at CGA by NIQ, said: "As the hotter weather declined in July, the effect this has had on drink-led outlet sales has come as no surprise, especially considering the positive results from the more favourable weather we had in June. Whilst its disappointing to see the weather have a negative effect on drink-led outlets, the positive period for restaurants is encouraging, especially considering the negative results from last month's Tracker and the continuing rising cost challenges the sector is facing."

Mark Sheehan, managing director at Coffer Corporate Leisure, said: "The mainstream eating and drinking out sectors are performing better. Consumers are continuing to go out and the outlook whilst challenging is looking better. We see optimism amongst many operators and are cautiously positive for the coming months."

CGA collected sales figures directly from 83 leading managed groups for the latest edition of the Coffer CGA Business Tracker.

Participating companies receive a fuller detailed breakdown of monthly trading. To join the cohort, contact Andrew Dean at andrew.dean@cgastrategy.com

About the Coffer CGA Business Tracker
Participants include: Adventure Bars, Adventure Leisure Ltd, All Star Lanes, Amber Taverns, Anglian Country Inns, Arc Inspirations, Azzurri Group (Ask Italian, Zizzi), Banana Tree Restaurants, Beds and Bars, Big Table Group (Bella Italia, Las Iguanas), Bill's Restaurants, Bone Daddies, Brasserie Bar Co, BrewDog, Buzzworks Holdings Group, Byron, Coaching Inn Group Ltd, Comptoir Group Plc, Cote Restaurants, Dishoom, Dominion Hospitality, Five Guys, Fortnum & Mason, Fuller Smith & Turner, Gaucho Grill, Giggling Squid, Greene King (Chef & Brewer, Hungry Horse, Flaming Grill), Gusto Restaurants, Hall & Woodhouse, Hawthorn Leisure, Honest Burgers, Individual Restaurants, Junkyard Golf Club, KIBOU, Laine Pub Co, Le Bistrot Pierre, Liberation, Lina Stores, Loungers, Marston's, McMullen & Sons Ltd, Mitchells & Butlers (Harvester, Toby, Miller & Carter, All Bar One), MJMK Restaurants, Mowgli, Nando's Restaurants, New World Trading Company, , North Brewing Co, Oakman Inns, Parogon Pub Group, Peach Pubs, Pho, Pizza Express, Pizza Hut UK, Portobello Starboard Ltd, Prezzo, Punch Pub Co, Rekom UK, Restaurant Group (Frankie & Bennys, Chiquitos, Brunning & Price), Revolution Bars, Rick Stein Restaurants, Riley's, Rosa's Thai, San Carlo, Shepherd Neame, Simmons Bars Group, Snug Bar, Southern Wind Group (Fazenda), St Austell, Star Pubs & Bars, State of Play Hospitality, Stonegate Pub Co (Slug & Lettuce, Yates', Walkabout, Bermondsey Pub Company),TGI Fridays UK, The Alchemist, Tonkotsu, True North Brew Co, Upham Pub Co, Various Eateries (Strada, Coppa Club), Village Hotels, Wagamama, Wasabi Co Ltd, Whitbread (Beefeater, Brewers Fayre, Table Table), YO! Sushi and Young's.

About CGA by NIQ:
CGA by NIQ provides definitive On Premise consumer intelligence that reveals new pathways to growth for the world's most successful food and drink brands. With more than 30 years of best-in-class research, data, and analytics, CGA by NIQ provides the Full View(TM).

CGA by NIQ works with food and beverage suppliers, consumer brand owners, wholesalers, government entities, pubs, bars, and restaurants to protect and shape the future of the On Premise experience. Using the most complete and clear understanding of measurement and insights, CGA by NIQ provides a competitive edge to guide winning strategies for On Premise businesses.

NIQ was founded in 1923 and is an Advent International portfolio company. For more information, visit NIQ.com or www.cgastrategy.com.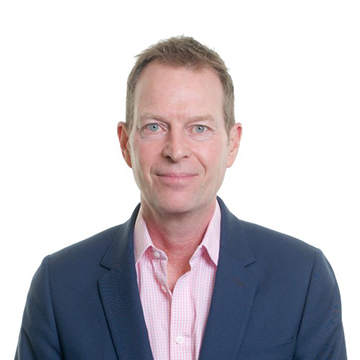 Paul Newman
Partner, Head of Leisure and hospitality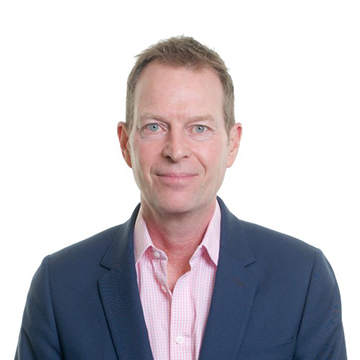 Paul Newman
Partner, Head of Leisure and hospitality