The UK energy and natural resources industry faces intense pressure to meet the government's stated net zero targets. However, successful energy transition relies on the innovation, skills and expertise of the industry's workforce. Against a backdrop of demand for skilled workers and skilled workforce migration, employers in the energy sector also face changing expectations around global mobility and working practices, and challenges around diversity and inclusion (D&I).
Our energy and natural resources experts highlight key workforce trends we are seeing in the industry and considerations for business leaders as they adapt to the demands of an evolving workforce.
This article was written in collaboration with RSM UK's people advisory services experts.
Skills

Global mobility

Corporate culture
Skills
Competition for skills
Competition for skills
According to Energy UK, in 2022 around 743,000 people were directly or indirectly employed in the UK energy sector - equating to one in 48 jobs in the UK. But growth in jobs is weighted towards renewable energy. Low carbon and renewable energy economy employment has increased by 16.4% between 2020 and 2021, with the majority of jobs based in England, and a 71% increase in the low-emission vehicles and related infrastructure space.
In our recent People Perspectives survey, skills shortages issues were highlighted as a key challenge experienced in the last 12 months by over 40% of respondents from energy businesses.
The ECITB highlight the oil and gas industry will play a crucial role in energy transition and reducing UK emissions. But their 2021 census showed the UK oil and gas workforce is ageing while seemingly recruiting too few young people. EICTB research shows that engineering construction companies must recruit staff for an extra 25,000 jobs by 2026 to enable the UK to reach its net zero targets.
This lack of supply is causing competition for jobs within the industry, especially for skilled workers. The OEUK report competition for skills within and across sectors are particularly affecting reservoir, mechanical and electrical engineers and supply-chain management roles.
Skilled workforce migration
Grant Morrison, RSM's head of Oil and Gas comments:
"We are seeing the importance of oil and gas being part of a diverse energy mix to "bridge the gap" to net zero ambitions increasingly reflected in global markets. Whether this is through global governments seeking increased oil and gas production, increased valuations and investment in the sector, or the ongoing decarbonisation across the sector, market indicators appear to suggest a greater recognition that the oil and gas sector should be a key part of the energy transition solution.
With in excess of 200,000 jobs in the UK oil and gas sector, these jobs will continue to be an integral part of the energy transition. However, proposed "cliff-edge" strategies to reduce the UK's consumption of oil and gas create uncertainty both in terms of availability and pricing of our energy needs, but also in terms of jobs, at a time when attraction and retention of resources is key to a successful energy transition."
Sheena McGuinness, RSM's head of Renewables and Cleantech adds:
"We have already witnessed the movement of skilled workers within the renewables sector. For example, around the turn of the millennium continental Europe became a hub of activity in the renewables sector as a result of the various tax incentives offered by governments at this time. The upshot was highly skilled workforces in the countries with an abundance of renewables activity. When those incentives ceased there was a hiatus in development activity in those countries and many of the skilled workers came to work in the renewables industry in the UK which was attracting a lot of investment due to the then government subsidies, for example in the form of Renewable Obligation Certificates (ROCs).
Taking what we have seen in terms of geographical migration of skilled workers within the renewables sector, the skilled workforce from the UK's North Sea oil and gas industry would migrate well to the offshore wind industry. The skills already exist in Scotland and the Scottish government has set a target of increasing its current offshore wind generation from circa 1.9GW to 11GW by 2030. An ambitious target, which will require a readily available skilled workforce in order to deliver. This seems like a neat solution to avoid the problem of potential pockets of high unemployment within the UK and / or a talent exodus similar to that seen in continental Europe. To that end, we urgently need incentives to transfer skills so that skilled workers stay within the UK and help to meet our net zero targets."
Key considerations for business leaders
Recruitment, retention and incentivising key talent
Given the competition for skilled employees in the energy industry, recruitment, retention and incentivisation of key talent is crucial. There are many ways of incentivising current and future employees, such as offering employees a benefits package or implementing an employee incentive plan. Employee incentive plans (such as an employee share scheme) are particularly attractive as they can provide employees with "skin in the game" and achieve synergy with employees and business leaders to drive the business toward its objectives. The incentive plans can also be structured in a way to fit with a business' culture whilst offering tax advantages to employees and employers. Our three top tips for implementing an effective employee incentive plan would be:
Agreeing clear objectives for the business and understanding how the employee incentive plan can build towards those objectives so the plan can be structured effectively.
Clear communication with all stakeholders, particularly to the employees / participants in the incentive plans.
Regular reviews of the plan to ensure the plan continues to achieve the desired incentivisation for current and future employees / participants. Benchmarking against competitors and appointing champions of the plan to raise awareness of the plans and their benefits can help.
Workforce skills development
For energy companies looking to achieve net zero and a strategy towards sustainability, it's important to consider the skills that will be required for the sector, the types of jobs that will be required and how those skills are going to be developed. Developing relationships with schools, colleges, universities, and other training providers could make a big difference to the talent pool in the Energy sector. Also keeping Equality, diversity, and inclusion (EDI) in mind during recruitment to broaden the pool of candidates will continue to be very important. Equality, diversity, and inclusion is an issue for all sectors. But for the energy sector (particularly offshore energy), improving the gender balance and minority representation across the industry needs to be a priority.
Global mobility
As the world continues to adjust to life post-pandemic, so employers continue to grapple with the 'new normal' where their global mobility policies and practices are concerned. The energy sector is no different. The typical challenges for employers in the industry endure, often in respect of offshore and rotator workers, needing to ensure that both company and individual employees are operating compliantly on immigration, tax, social security, payroll, and other reporting fronts – commonly in multiple jurisdictions simultaneously. With the world opening up for business, there has also been a marked return of more formal assignments.
Not all is 'business as usual' in the energy industry though. The pandemic has fundamentally changed the global mobility landscape, with employers being forced to acknowledge and tackle a range of unique challenges left in its wake. As with many sectors, there has been exponential growth in the number of remote work requests, with employees seeking to retain much of the flexibility and the enhanced work-life balance to which they became accustomed during the various lockdowns. Employers are particularly keen to accommodate requests for high performers and those with specialist skills.
Key considerations for business leaders
Attracting and retaining staff is a key concern of employers in the industry at present, so the development of international work policies, including the 'traditional' international assignment, as well as other 'non-traditional' models including short-term placements, virtual assignments, short-term remote working and longer term international remote working has become an item at the top of many HR stakeholders' agendas – even where additional tax costs and administration result.
Non-traditional global mobility models can provide benefits, without the costs associated with a large-scale assignment programme. Nonetheless, with the immigration and social security complexities stemming from Brexit for intra-European movement of workers, and against the backdrop of global economic volatility, businesses in the energy industry, like many others, are treading a fine line between their employee value propositions and talent retention, and the costs and complexities of their global mobility practices.
Corporate culture
In the EIC's latest Survive and Thrive report, culture and people was the number one theme highlighted by all the businesses interviewed, emphasising the need for a strong corporate culture and good communications to engage the workforce on the business journey through transition.
Diversity and inclusion
According to IEA, Energy and gender, while women make up about 40% of the global labour force, they represent just 16% of employees in the energy sector and less than 15% of senior positions. Furthermore, women's wages are almost 15% lower than those of males at the same skills level.
Employment in the worldwide energy sector is unevenly distributed across gender and ethnic groups. In 2022, about two thirds of energy sector jobs were held by men. Broken down by ethnicity, energy sector employment was even more unevenly distributed, with 78 percent of the sector's jobs held by white employees.
World Economic Forum Global Gender Gap Report 2022 (July 2022) states that the share of women hired into leadership roles has seen a steady increase, from 33.3% in 2016 to 36.9% in 2022. But while the share of women in leadership has been increasing over time, women have not been hired at equal rates across industries, with energy at the lower end of the range at 20%.
Sheena McGuinness comments:
"I was privileged to speak at the International Women's Day 2023 - EmbraceEquity Conference on gender equality in the future of the energy sector, which highlighted the need for the energy industry to embrace gender equality and inclusion principles to help address its current skills challenges and futureproof the energy industry's workforce."
People performance issues
In our recent People Perspectives survey, people performance issues were highlighted as a key challenge experienced in the last 12 months by respondents from energy businesses. This was cited by over half of the energy sector respondents, above the average reported by respondents from other industries.
Key considerations for business leaders
Workforce engagement, communications, and corporate culture
HR professionals need to embrace sustainability as an HR issue and use their influence to champion the agenda within their organisations, this is particularly the case for the Energy sector. Every organisation's sustainability journey starts with a small group of champions. HR as a values-based profession is well placed to drive cultural change. Companies in the energy sector should find themselves ahead of other industries with their employees likely to have more knowledge of sustainability and net zero. There should less need for "green upskilling" in the energy sector as an understanding of environmental and sustainability issues should be higher than for other sectors.
Performance management
When we think how performance management might change for the energy sector, a policy around flexible and hybrid working should be considered as this could become part of an organisation's sustainable HR strategy; helping to retain talent as well as reducing the need for daily commuting. Technology is important, using audio-visual equipment enabling effective collaborative hybrid meetings, through electronic whiteboards. Additionally, a consideration is also reward schemes; the reward packages that companies can offer can help to contribute to sustainability goals, for example electric car incentives or cycle-to-work schemes.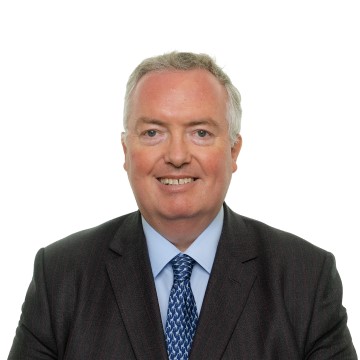 Paul  Watts
Partner, Co-head of Energy & natural resources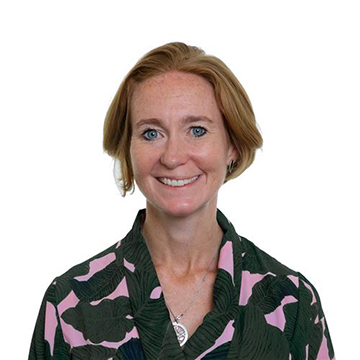 Sheena McGuinness
Partner, Co-head of Energy & natural resources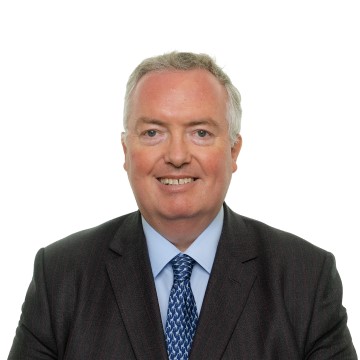 Paul  Watts
Partner, Co-head of Energy & natural resources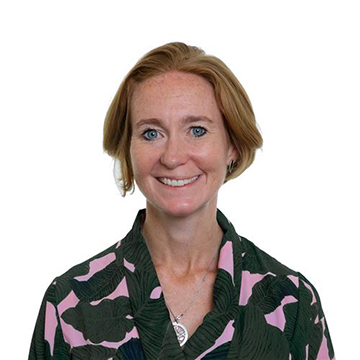 Sheena McGuinness
Partner, Co-head of Energy & natural resources