Changing retail environment
Consumer habits have transformed in the last two years. Lockdowns, hybrid working and the subsequent impact of staying local have created a new operating landscape for retailers. Online sales remain strong hitting a record high of 37.6 per cent in February 2021 (source ONS). Nimble as ever, retailers have risen to the challenge transforming online fulfilment functions and supply chains to increase capacity. But where does this leave stores?
The evolving role of retail stores
The role of stores continues to shift in the wake of the pandemic. Bricks and mortar, and online sales are now interdependent with several operational factors driving this change:
The store as a show room: with heightened concerns around hygiene and new online buying patterns, customers' still want to experience the look and feel of products but will increasingly make their final purchase online.
Click and collect: there are several variations to the 'click and collect' model, with some retailers offering the option to reserve and pay for an item online with collection from a retail store, or to reserve an item online and pay for and collect the goods from store.
Customer returns: returns for online purchases now come with a range of channels including returning items to store, by post, at an external drop-off hub or collection by courier.
With this new buying environment, finance functions should consider the impact of this new hybrid model on their impairment reviews.
Impairment reviews
Historically, the retail industry has assessed impairment at the individual store level. A significant number of retailers have reported impairments of individual stores over the last few years due to the impact that the Covid pandemic has had on the market and economic environment.
However, is this approach still appropriate given the shift in the retail business model and consumer behaviour?
In terms of impairment reviews, both FRS 102 and IFRS require management to exercise judgement in the determination of the lowest level at which cash can be generated independently i.e., the cash generating units (CGUs). In light of the shift towards a hybrid business model, retailers may want to consider the following when determining their CGUs:
Is there evidence of interdependency of online and retail sales in the business model, for example by monitoring and tracking consumer behaviour related to online purchases and chosen method of return or product exchange?
Is it possible to measure the interdependency of online and retail sales, for example by using data relating to online and retail store purchases and returns gathered via customer loyalty cards?
Does management consider online sales by customer location when determining the operations of individual or regional groups of retail stores?

The determination of CGUs is a critical judgement, and the factors above are just some of the areas for management to consider. Retailers need to determine whether online and retail sales are interdependent and gather evidence to support this assessment.
Will the retail industry continue to identify individual retail stores as CGUs, or will their CGU determination be re-assessed in light of evolving hybrid business models and changes in consumer behaviour?
To discuss the issues raised in this article further, contact either Jacqui Baker or Louise Ward.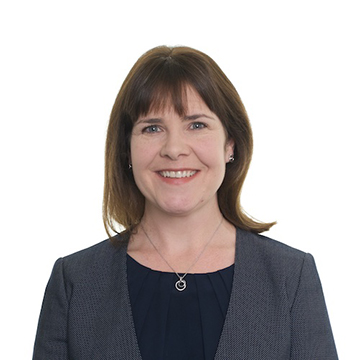 Louise Ward
Accounting and Financial Reporting Director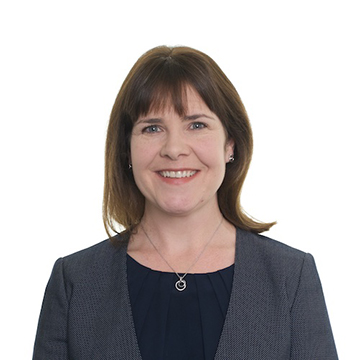 Louise Ward
Accounting and Financial Reporting Director