Quarter 3 2023
Overview
The recruitment merger and acquisitions (M&A) market outlook remains resilient against the backdrop of current economic challenges, with deal completion activity starting to rise compared to a low in Q2 2023.
Key themes
The key themes include the continuing activity in overseas add-ons by UK acquirers; technology and healthcare remain the most active sectors; signs of acquirers seeing opportunities where sellers are experiencing cash flow pressures; whilst primary UK private equity (PE) deal activity (as expected) remains subdued.
A total of 16 deals were completed, 12 of which were of UK recruitment targets and four which were of international recruitment targets acquired by UK buyers. This compares to 15 total deals completed in Q2 2023. Previously, Q3 2022 was the most active Q3 in over three years, with 20 deal completions of UK targets. This reflected exceptionally strong transaction numbers off the back of Covid-19 and a recruitment industry boom.
Private equity add-on acquisitions, showing an appetite for international expansion
The percentage of deals accounted for by PE remained strong at 50%, reflecting the appetite for overseas add-ons. Half of the eight PE deals were UK companies buying overseas targets.
UK PE deals included Twenty20's primary acquisition of Austin International (having acquired Medacs and regional staffing businesses from Impellam in Q1 2023) and Fremman Capital's acquisition of Healthcare insourcer Medinet. Additionally, Life Science People secured an additional £4m in growth funding from US PE Silchester Partners.
In the secondary PE market, software platform Diversely was acquired by The Access Group (backed by TA Associates) and tech and consulting business Jumar was acquired by Aliter Capital, the PE owner of tech resourcing specialist Concept Resourcing.
The US again proved to be the most desirable location for UK buyers this quarter with four deals. This included Acacium's acquisition of Sumo Medical (another sector deal advised by RSM UK, see below).
Alternative exit routes included Vantage Market and Clive Henry Group performing management buyouts ('MBO').
Healthcare and technology, the most active sub-sector verticals
In the UK, healthcare and life sciences was the most attractive sub-sector (three deals), followed by technology (three deals).
There was a recurring theme of diversification of product offerings, such as the digital consulting capabilities of Jumar and Hoffman Carluchi's acquisition of Umbrella Check compliance services.
'The number of completed deals continues to reflect the theme of fewer new processes started in the first half of the year, and the extension or pausing of timelines of transactions in progress. Using this time to prepare, and ensuring the right data is collected is key to an effective sale process.
We were delighted to have performed financial and tax due diligence on Acacium's US healthcare deal with others in progress. This is expected to start to flow through in the next quarter. Additionally, we are seeing the pipeline build into Q1 2024 as businesses assess their best options and timing'.
Q3 2023 M&A Activity in the UK Human Capital Sector
| | | | |
| --- | --- | --- | --- |
| Deal date | Company | Target description | Investors |
| Jul-23 | Medinet | Provider of insourcing services and partner to the NHS. The company signs up NHS staff and find them work outside their regular hours to treat patients on NHS premises. Medinet markets itself as helping NHS organisations reduce waiting times. | Fremman Capital |
| Jul-23 | Greybridge Search & Selection | Provider of a recruitment service intended to bridge the gap between people and employers. The company specialises in headhunting, mid to senior-level contingency recruitment, strategy, business change, data science, professional services, team hire, retail, artificial intelligence, life science and management consulting. | Mackin Group |
| Aug-23 | IFIT Solutions | Provider of recruiting services based in London, United Kingdom. The company offers permanent recruitment, contractors and recruitment projects as well as presents candidates with the right profile for the company, the right skill set and equality important, the right values, attitude and personality in Costa Rica, Spain, USA and Mexico. | Substrate AI |
| Aug-23 | Vantage Market Entry | Provider of human resource management services intended to offer recruitment and staffing services to various companies. The company's services include executive search, team moves, talent acquisition, enabling companies to get candidates as per their requirements. | Management |
| Aug-23 | Clive Henry Group | Provider of healthcare recruitment, consultancy and technology services intended to serve the healthcare sector. | Praetura Commercial Finance |
| Aug-23 | Kolabtree | Provider of human resource services intended to hire freelance scientists and researchers from across the globe. The company's services include recruitment, data analysis, consulting, enabling businesses and labs to connect with freelance PhD-qualified scientists all over the world. | Cactus |
| Aug-23 | Skypeople Training | Provider of training services based out of the United Kingdom. The company offers cabin crew and pilot training as well as recruitment services. | EDM Ltd |
| Aug-23 | Messly | Operator of a job-matching platform designed to help doctors find locum work and desired shifts. The company's platform connects users with locum agencies to offer users openings for work shifts that match their requirements as well as expertise, enabling medical professionals to find better-paid, more convenient temporary work. | M3 |
| Sep-23 | Diversely | Developer of a hiring tool and analytics software intended to help businesses reach more diverse candidates. The company's tool offers tracking, monitoring, and ranking of candidates as well as recognizing and reducing biased language in job descriptions to reach broader demographics and attract under-represented groups. This enables companies to automate, manage, and improve their workplace diversity. | TA Associates Management, The Access Group |
| Sep-23 | Austin International | Austin Faser International (part of Austin International) provides recruitment services. The company offers staffing services through market mapping. | Twenty 20 Capital |
| Sep-23 | Jumar | Provides talent acquisition services as part of its several offerings, focusing on financial services and public sector. | Aliter Capital (Concept Resourcing) |
| Sep-23 | Halo Recruit | Provider of temporary and permanent recruitment services intended for a diverse range of clients across the East Midlands. The company specialises in industrial, cleaning, driving, construction and engineering staffing placements. Thereby helping clients to tailor their needs according to their individual businesses. | Challenge TRG Group |
Q3 2023 M&A Activity in the International Human Capital Sector (by UK buyers)
| | | | | |
| --- | --- | --- | --- | --- |
| Deal date | Company | Target description | Investors | Target country |
| Jul-23 | MC Elite Lacrosse | Provider of athletic training services intended for women. The company offers training, player development, recruiting and fields and facilities, enabling athletes to develop their athletic skills. | Cain International, Eldridge, The St. James Group | United States |
| Aug-23 | Potomac Valley Thunder | Operator of basketball tournaments focused on serving girls' high school basketball teams. The company provides competition and recruiting opportunities, enabling young women to pursue their passion. | Cain International, Eldridge, The St. James Group | United States |
| Aug-23 | The Cydio Group | Provider of IT staffing and recruiting services intended to connect employers with job seekers. The company's platform offers job seeking, career management, recruitment, and talent management services through its job postings and resumes database access, enabling job seekers to gain exposure in the job market. | 24 Seven, Glendower Capital, Pantheon Ventures | United States |
| Sep-23 | Sumo Medical Staffing | Provider of healthcare staffing and recruitment service intended to serve clients locum tenes and permanent placement staffing services. The company offers placement of physicians of all specialties for temporary and permanent staffing needs. | Acacium Group, Onex, TowerBrook Capital Partners | United States |
| Sep-23 | Sumo Medical Staffing | Provider of healthcare staffing and recruitment service intended to serve clients locum tenes and permanent placement staffing services. The company offers placement of physicians of all specialties for temporary and permanent staffing needs. | Acacium Group, Onex, TowerBrook Capital Partners | United States |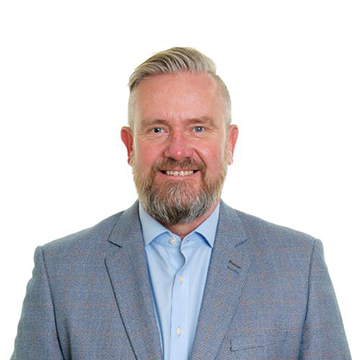 Neil  Thomas
Partner, Head of Recruitment Sector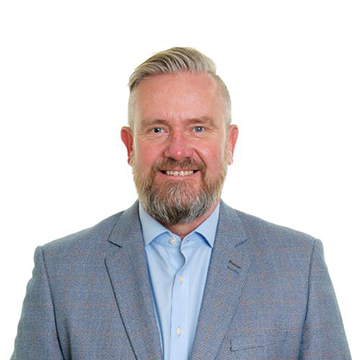 Neil  Thomas
Partner, Head of Recruitment Sector