Quarter 1 2023
UK deal completions in the recruitment sector in the first quarter of 2023 continued to be highly resilient, with 20 completions of UK assets. Despite the tough macro environment, this was slightly ahead of the average run rate for FY22.
So why is this? We take a closer look:
There is a delay from deal activity to reporting completions; it takes time for a wave to hit the shore. The bigger impact that we saw over the quarter was a pause in new processes starting, rather than completions.
We have seen the continued firepower of private equity (PE). Whilst generally in the wider PE market the number of new primary UK buy-outs fell in this quarter, bolt-ons remained resilient.
In the recruitment sector, PE accounted for50% of deals. Of these 10 deals, only one related to bolt-ons for portfolio companies, albeit with Twenty20 Capital (with an existing portfolio of recruitment businesses) successfully completing three deals. Relatively new entrants to the sector (such as Gresham House and Three Hills Partners) alongside more familiar sector names (Twenty20, Lloyds Development Capital (Holdings) Limited (LDC) and Business Growth Fund (BGF) are examples of the sustained appeal for PE of the right businesses, especially in international and niche sectors, such as life sciences.
We have seen variety in deals. For example, Employee Ownership Trusts (EOTs) remain an alternative option, with two EOTs completed in the quarter as well as growth capital / minority interest deals (eg BGF and Three Hills).
Most importantly, is the diversity of sub-sectors covered by staffing businesses, meaning that not all sectors are equally impacted by wider macro challenges. Recruitment platforms/software firms remain the most popular among buyers, accounting for 20% of acquisitions in the first quarter of 2023. There was also strong interest in diversified multi-sector recruitment firms (15%), including Capita Resourcing's exit to Inspirit Capital and more defensive sectors such as education and healthcare, each accounting for two deals.
UK acquirers expanding overseas remain active
For UK companies expanding internationally, the staffing sector remained active, with 11 acquisitions of recruitment targets across the globe. However, fewer transactions were seen of European targets. UK acquirers looked further afield this quarter, acquiring in the US, Canada, Australia, China, Israel, and Brazil. As seen in the UK market, recruitment firms with a technology subsector-focus remain attractive, accounting for 45% of international transactions.
RSM continues to be active in the sector
"The level of resilience demonstrated by the sector in this quarter was heartening to see, both in the UK and overseas expansion. RSM's global network makes us an ideal partner for acquirers expanding internationally, able to provide local support and effectively co-ordinate the overall diligence from the UK as appropriate. We were delighted to act for NashTech (part of Nash Squared) in their acquisition of Knoldus Inc (operating across Canada, US, and India) and for Acacium (formerly ICS) on their Australian healthcare staffing acquisition of Sanctuary Recruitment." - Jonathan Wade
Transactions
The below table details the transactions occurring within the UK and international human capital space in the first quarter of 2023, with PE deals shown in bold.
Disclaimer: the above information has been aggregated from information within the public domain (sources: PitchBook, Mergermarket) and RSM has made no attempt to verify its accuracy or completeness. Note that not all deals are disclosed (on a timely basis), and the definition of a recruitment sector deal is subjective to a degree.
Q1 2023 M&A Activity in the UK Human Capital Sector
| | | | |
| --- | --- | --- | --- |
| Transaction date | Company | Target description | Investors |
| Jan-23 | Harris Burns Ltd | Provider of public, housing and third-sector recruitment services. | Evolve Payroll Solutions Ltd |
| Jan-23 | Absolute Solutions Group | Provider of recruitment services catering to specific industrial, commercial, IT and marketing vacancies. The company offers jobs for labourers, administration, financial staff, management, warehouse, logistics and engineering. | Gap personnel |
| Jan-23 | Taskmaster Resources | Operator of a recruitment agency serving the catering, commercial, industrial, engineering and education sectors. The company offers temporary, contract or permanent bespoke recruitment services, offering a flexible, efficient and professional staffing service across the United Kingdom. | Investec, IPE Ventures |
| Jan-23 | Technojobs | Developer of an IT job site intended to build a bespoke recruitment marketing campaign. The company's platform offers targeted job advertising, display banners, company profile pages promoting employee value propositions (EVPs), targeted email campaigns, CV database access, video jobs, talent attraction, employer brand and diversity via a network of niche job sites. They, enable clients to fill jobs and build and maintain their employer brand in the tech market. | FREE-WORK |
| Jan-23 | Understanding Recruitment | Operator of a digital recruitment consultancy that help candidates fulfil their ambitions. The company's website provides a service that connects candidates to employers, helping candidates , find suitable jobs and employers find top talent. | Employee Ownership Trust |
| Jan-23 | Career Teachers | Provider of education recruitment services throughout Greater London and the home counties. The company specialises in the recruitment of compliant, fully-qualified and experienced teachers, teaching assistants, nursery nurses and support staff. | Twenty20 Capital |
| Jan-23 | Global Group (London) | Provider of medical staffing and recruitment services for the public and private healthcare sectors. The company offers staffing services, including recruitment and agency management services. | Twenty20 Capital |
| Feb-23 | Adam Recruitment Ltd | Recruitment agency offering permanent, contract and freelance contracts to the HR, marketing and PR, agency, and digital and tech industries. | Weareadam EOT Ltd |
| Feb-23 | TritonExec | Operator of an executive search firm intended to drive successful recruitment outcomes. The company offers executive search, executive search process outsourcing and multi-hire projects, enabling clients to drive candidate engagement, reduce time to hire, improve experience and cut costs at scale. | Hirewell |
| Feb-23 | Bridge Education (Preston) | Provider of staffing and recruitment services to enable schools to manage budget restraints while securing jobs and financial security for candidates. The company offers temporary, permanent, temporary-to-permanent, and long-term positions, as well as daily staff. This improves job retention and job satisfaction for candidates while simplifying the recruitment process for clients. | BGF, Provide Education |
| Mar-23 | Coople | Operator of an online staffing platform for the retail, hospitality, event and promotion, commercial and logistics sectors. The company's platform operates with an algorithm that matches employees' needs for shift and hour-based work, with the demand of companies for flexible employees - besides offering a value chain. This includes comprehensive automation of processes including planning, recruitment and onboarding, as well as matching between employees and employers. Companies with complex operational and recruiting needs are therefore enabled to fulfil their requirements for temporary staff. | Emona Capital |
| Mar-23 | SEC Life Sciences | Provider of talent acquisition services for firms in the life-sciences industry. The company specialises in life science staffing services by matching the right candidate to the right permanent and/or contract position. | Gresham House |
| Mar-23 | Kernel (London) | Operator of a multi-brand, multi-niche, premium recruitment group based in London, England. The company invests in global individuals, teams, and recruitment businesses operating in high-potential recruitment businesses across a spectrum of sectors and specialties. They focus on banking, private equity, consulting, the legal sector, financial services, professional services and more. | Three Hills Capital Partners |
| Mar-23 | Advance Global Recruitment | Provider of recruitment and personnel services to international energy markets. The company specialises in providing skilled personnel, helping clients receive quality recruitment consulting services at a competitive price. | Dulsco |
| Mar-23 | Capita Resourcing | Provider of professional resourcing services for the public and private sectors. The company specialises in tailored resourcing services, campaign and volume recruitment, contingency recruitment, interim management and managed services. They provide clients with appropriate hiring expertise and resources. | Inspirit Capital |
| Mar-23 | Horsefly | Developer of an online employment service platform designed to provide advanced recruitment systems and software tools. The company's platform uses talent market data and knowledge to support informed decision-making and drive competitive advantage. This enables employers to attract culturally-aligned people to the company, improving engagement and retention. | LDC |
| Mar-23 | Impellam Group (Healthcare Staffing Business) | Operator of a healthcare staffing business based in the United Kingdom and Ireland. | Twenty20 Capital |
| Mar-23 | FDU Group | Provider of recruiting services for the finance, business, and operations sectors. | Fusion Consulting |
| Mar-23 | Drivers Relief! | Provider of recruiting services focused on the transportation industry. The company recruits part-time and full-time drivers and trains them. | Employ Recruitment |
| Mar-23 | Bmsl Group | Provider of human capital services for the building services, engineering, construction, and mechanical and electrical industries. The company specialises in providing temporary, permanent and tailor-made recruitment solutions for prominent and high-profile projects, providing a full spectrum of trades and labour staff to their clients. | Indigo |
Q1 2023 M&A Activity in the International Human Capital Sector (by UK buyers)
| | | | | |
| --- | --- | --- | --- | --- |
| Transaction date | Company | Target description | Investors | Target country |
| Jan-23 | PCN Projects and BV | Provider of recruitment services for the fintech, payments, SaaS, eCommerce and cyber security industries. The company specialises in executive recruitment, RPO services and headhunting, linking employers with their ideal candidates. | PSR Solutions | Netherlands |
| Jan-23 | Myinterview Solutions Pty Ltd | Software-Computer, Traditional & Other. Software company operating a recruitment platform. | Jesselson Capital Corporation; Entree Capital; Ocean Azul Partners; Aleph Capital SA; Digital Horizon Ventures LLC; SeedIL Ventures | Israel |
| Jan-23 | Knoldus Inc | Knoldus is a technology advisory and solutions company. Their team of functional programmers and data intelligence engineers help businesses leverage emerging technologies to gain a competitive advantage. | Nash Squared | Canada |
| Jan-23 | Personify Search | Provider of recruitment process outsourcing based in Raleigh, North Carolina. The company provides a full suite of configurable talent solutions including recruitment process outsourcing, executive search, contingent talent solutions and talent consulting to clients. | 3i Group, WilsonHCG | United States |
| Feb-23 | Evolve Scientific Recruitment | Operator of an online specialist recruiting agency in the science and technology field. The company specialises in contract hiring, permanent hiring, managed solutions, and global mobility services. They , provide employers and job seekers with a common platform for jobs in alternative and renewable energy, automotive, chemicals, construction, and infrastructure, IT and scientific areas. | AEA Investors, Equistone Partners Europe, NES Fircroft | Australia |
| Feb-23 | Hamlyn Williams (Hong Kong and Shenzhen Operations) | Provider of staffing services across Hong Kong and Shenzhen. The company offers staffing solutions across Hong Kong and Shenzhen, specialising in the technology, financial services, fintech, cyber security, life sciences and manufacturing sectors. | Alcuin Capital Partners, Gravitas Recruitment Group | China |
| Feb-23 | Olympus Search Partners | Provider of executive search services located in San Diego, California. The company specialises in recruiting c-level talent that drives portfolio companies' economic levers. | ON Partners | United States |
| Feb-23 | R4S Recruitment | Provider of recruitment services focused on connecting people with businesses around the globe. The company specialises in customised market mapping to hire middle and top management positions in finance, IT and engineering, sales and marketing, and HR. | Salt Search | Brazil |
| Mar-23 | Spherion Staffing | Provider of staffing and recruiting services for business enterprises. The company offers direct placement, variable and temporary staffing, temp-to-hire, on-premise staff management and outsourced talent acquisition. | Euston Capital Trust | United States |
| Mar-23 | Raretec Recruitment | Provider of actuary recruitment services for financial services organisations, consultancy and regulatory bodies in Dublin, Ireland. The company specialises in the sourcing, recruiting, and placement of actuaries, and risk and data analytics professionals for permanent and contract positions. | Brightwater Recruitment | Ireland |
| Mar-23 | Sanctuary Recruitment | Provider of recruitment consulting services focused on connecting private and not-for-profit aged-care providers with experienced professionals. The company offers a comprehensive range of recruiting services for permanent, temporary and contract positions. They provide support and guidance to both job seekers and employers throughout the hiring process. They also ensure that the needs of clients and candidates are aligned with the correct remuneration package in accordance with ethical standards. | Acacium Group, Onex, TowerBrook Capital Partners | Australia |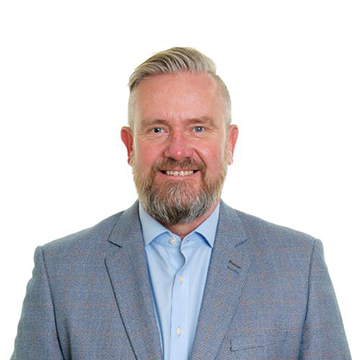 Neil  Thomas
Partner, Head of Recruitment Sector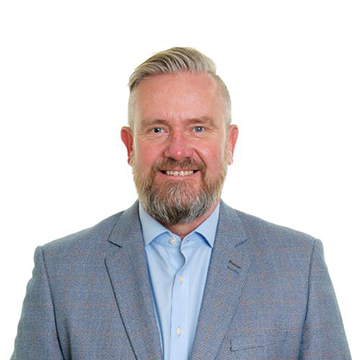 Neil  Thomas
Partner, Head of Recruitment Sector