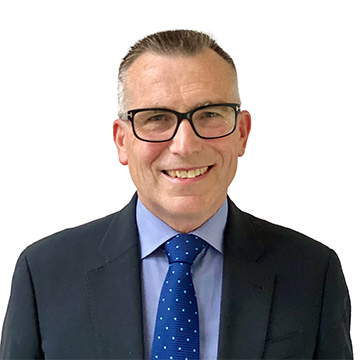 Biography
Tyrone is a chartered accountant and a licensed insolvency practitioner. He thrives when supporting underperforming businesses, management teams, owners, lenders, investors and individuals. Tyrone helps transform their prospects by resolving challenges in restructuring and recovery situations and maximising enterprise value. His extensive sector experience includes automotive, commercial aviation and aerospace, farming, distribution, construction, healthcare, intellectual property, professional services and manufacturing.
Tyrone was previously managing director in the Duff & Phelps (now Kroll) global restructuring advisory practice. He also led Cooper Parry's business transformation, restructuring, recovery and insolvency services practice, where he was partner for over 22 years.
Tyrone is a member of the Institute of Chartered Accountants in England and Wales (ICAEW) and a Fellow of the European Association of Certified Turnaround Professionals (EACTP).
"I'm passionate about challenging the status quo, resolving questions no one dares ask, and helping change the outcome. I enjoy engaging with people and helping them resolve crises in their lives. I relish the opportunity to make a long-lasting positive difference to their business journey."
Outside the office, Tyrone is a keen cyclist, hockey player, pilot, flight instructor and flight examiner. He lives in Leicestershire with his wife, Jane, and their two children.
RSM timeline:
May 2020: Joined RSM as partner in East Midlands
Press and media highlights:
Publication – TMA Global – Journal of Corporate Renewal - May 2023
ICAEW – Restructuring and insolvency - Technical resource
ICAEW – Restructuring success story