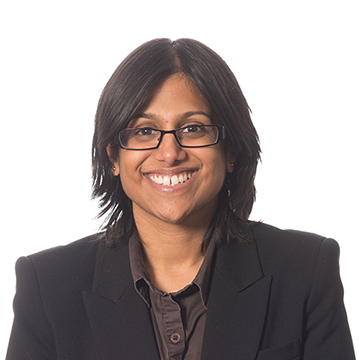 Sheetal Sanghvi
Partner, Innovation Reliefs | Managing Partner, Nottingham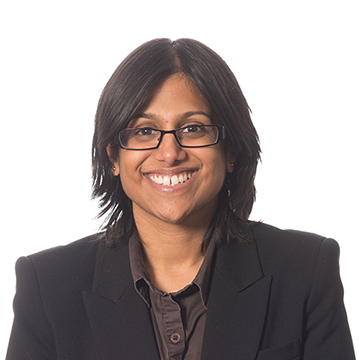 Sheetal Sanghvi
Partner, Innovation Reliefs | Managing Partner, Nottingham
Biography
Sheetal is the managing partner for RSM UK's Nottingham office, leading the delivery of the firm's wide range of professional services. Her focus is on driving forward the ambitious growth plans for Nottingham while ensuring that the development and wellbeing of our people remain at the forefront of everything we do. Having kickstarted her career with the firm as a graduate trainee, she is one of the many examples of our 'grow our own' strategy.
Sheetal leads the Central Region Innovation Reliefs (IR) business and is part of the firm's National IR Senior Leadership Team. She has extensive experience advising businesses across a range of industries on making significant research and development (R&D) and patent box claims. Sheetal works with all levels within a business to ensure that claims are fully maximised, whilst also being robust enough to withstand scrutiny from HM Revenue & Customs (HMRC).
Sheetal represents the firm on the HMRC R&D Communication Forum, a steering group involving members of HMRC, HM Treasury and other stakeholders. She has helped drive policy, contributed to the drafting of HMRC guidance on R&D and engaged with senior members of HMRC on matters of process.
Sheetal focuses on developing strong personal relationships based on trust and ensuring any advice adds real value. She believes the key to a successful business relationship is communication and a complete understanding of the business and future objectives.
'Being a first-generation British Asian, I am very passionate about creating a diverse and inclusive workplace at RSM and leading the EmbRACE network for the central region – our network to champion race equality. I strongly believe that everyone should have equal opportunity and receive the support they need to succeed and reach their full potential at the firm, regardless of their background, colour, or religion, while being themselves at work. Through my personal experiences and knowledge, I want to encourage individuals at all levels within the firm from all backgrounds that RSM is a firm that can deliver on their aspirations and reflect our environment and clients.'
Outside of work I spend most of time with my family and friends. Running is my release and I try to run 10 miles four times a week if I can. I am a massive football fan and a qualified FA football coach. I am an ardent cricket fan and a huge supporter of the Indian team. I am lucky enough to have travelled around the world to watch the team play. I only properly switch off from work when I am out the country on holiday. My favourite holiday destinations are the Caribbean and Dubai.
RSM timeline:
Promoted to Partner in April 2020
Promoted to Director in October 2018
Joined as a graduate trainee in September 2005
Press and media highlights: