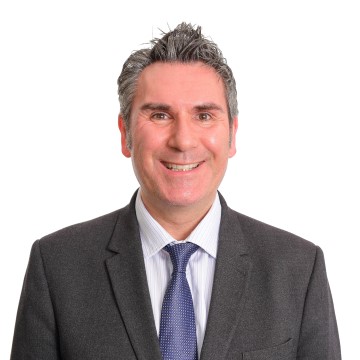 Richard Lewis
Partner, Head of FE, Skills and Academies
Biography
Richard has over 20 years' experience working in the education sector and focuses on external audit for further education colleges and academies in the North East. He is the regional head of RSM's Yorkshire and Humber Further Education external audit team. He is also national head of RSM's academies external audit team, overseeing the firm's academy client external audit delivery.
Richard's education sector experience includes external audit and due diligence. He is part of RSM's team delivering firm-wide education sector training. Richard has also delivered training sessions to college and academy sector groups.
As audit principal at the Hull office for a number of large corporate clients, Richard brings experience of working with large owner managed businesses and private equity backed enterprises.
Richard is a member of the ESFA Academies finance and assurance Working Group 3, which focuses on development of the Academies Accounts Direction, reviewing outcomes from the main strands of ESFA assurance work and development of sector guidance. He is also a Board member of two local Charites in Hull.
"I have a genuine interest in people which I believe is a key factor to providing outstanding client care – something which I am passionate about. I also enjoy the challenge of mentoring our up and coming talent, passing on my knowledge and experience."
Outside of work Richard enjoys attending a variety of cultural activities including movies (old and new), going to the theatre and music events/festivals with his wife Helen and has been very proud of his daughter Lauren, throughout the pandemic, who is a nurse at Hull Royal Infirmary.
Richard's RSM timeline:
2020: Promoted to Partner
1996 Joined RSM