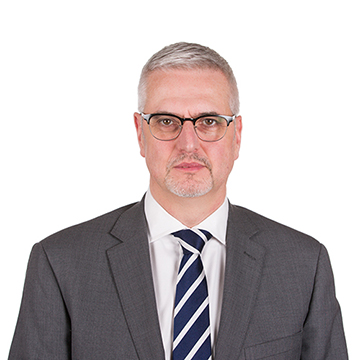 Richard Gardiner
Managing Partner
Biography
Richard is a chartered accountant specialising in audit, assurance and advisory services. He is also a highly experienced and well regarded adviser in corporate and business planning and restructuring. Richard leads the business advisory team within the audit, accounting and advisory division and acts as money laundering registered officer for the office.
Richard's audit and advisory clients range include SMEs, professional partnerships and charitable organisations.
Under his leadership, the business advisory team provides outsourced accounting support to a range of clients include businesses based throughout the UK and the Republic of Ireland.
Richard is a member of the boards of a number of charitable organisations and has advised a range of charitable organisations on issues including accounting and financial reporting standards, corporate governance and forensic accounting and fraud detection/prevention.
Richard has advised a wide range of clients on business strategy, corporate planning and financing and fund raising. He is retained by invest NI as an independent appraiser of financial plans and has advised on the funding and structuring of a wide range of local projects and FDI projects.
His corporate finance activities have included:
sales and acquisitions;
investigations;
raising finance;
share valuations; and
business plans and business advice.
Richard is an accounting graduate of Queens's university Belfast. He is a past chairman of chartered accountants Ireland – ulster society and sits on the boards of four local charities.