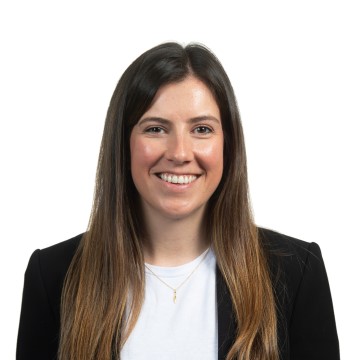 Kathy Hobbs
Associate Director, ESG
Biography
Kathy leads our ESG team across the Northwest, focusing primarily on helping our clients with their overall ESG and sustainability goals. Kathy works closely with RSM's internal Private Equity team to develop our ESG offerings for our private equity clients, including ESG KPI development and monitoring, ESG strategy, investor and competitor benchmarking, legislation horizon scanning and ESG due diligence.
Kathy has developed ESG training at both RSM and in her previous role as Head of ESG at a mid-market Private Equity firm. She is able to de-mystify the language of ESG and make it come alive for your business. In her role as Head of ESG, Kathy was responsible for ESG across the firm, including monitoring ESG regulation, ESG reporting to investors, TCFD and PRI reporting, and portfolio ESG data management.
Kathy has an MBA from Alliance Manchester Business School, where she completed a number of projects across ESG, including net zero, Science-Based Targets and the Social Value Act. Kathy is a chartered accountant with the ICAEW, having qualified in 2015 with a Big 4 auditing firm.
She is passionate about helping businesses to navigate the confusing world of ESG, and making it relevant and meaningful for them to drive change and create value for all stakeholders. She says:
"The world needs to move to Net Zero, and while there are small things individuals can do, we will not achieve zero carbon emissions unless investors and businesses lead the change. Equally, studies have shown that diverse businesses make better decisions and have longer-term greater financial success – strong ESG credentials can help make all businesses diverse, inclusive, and equitable."
Outside of work, Kathy is an avid gym-goer, attending group classes that keep her mentally and physically fit. She enjoys DIY and upcycling furniture with her fiancé, Sam, and spending time with family and friends.
Kathy's RSM timeline:
2022: Joined RSM as Associate Director