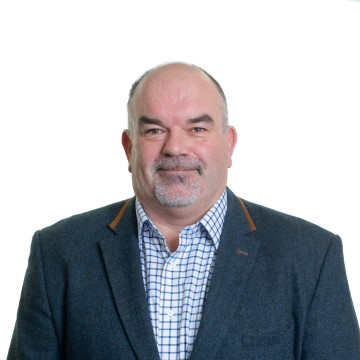 John Taylor
Chief Operating Officer
Biography
John Taylor is the Chief Operating Officer of RSM UK. He's also part of our National Leadership Team, experienced in managing people through change, and a committed charity fundraiser.
After a successful career with Financial Training and later in recruitment, John joined RSM in 2007 as Director of Employment Taxes for our Southern region before becoming a partner the following year.
In 2011 John took on the role of Office Managing Partner of the Southampton office, and added Guildford to his remit in 2017 before becoming Regional Managing Partner in 2018. He was appointed COO in April 2020, a role he sees as being about making RSM a better and more inclusive place to work.
This puts John's deep-rooted skills of understanding people and proactively listening, as well as his acute sense of emotional intelligence, to their best possible use.
"Generally people's needs are simple and by engaging you find out what they are. To identify their problem enables you to help them resolve it. Whilst it is a simple thought process I feel it applies to all professional relationships, with clients and colleagues alike."
When John wants to broaden his experiences, he enjoys being in the outdoors walking and hiking. In 2008, he raised £20,000 for Action on Pre-eclampsia (APEC) by climbing Mount Meru in Tanzania and in 2018 raised a similar sum making the brave trek to Everest Base Camp.
John's RSM timeline:
2020: became Chief Operating Officer
2018: became Regional Managing Partner for South
2017: became Office Managing Partner for Southampton and Guildford
2011: became Office Managing Partner for Southampton
2008: became Partner
2007: joined as Director of Employment Taxes for South