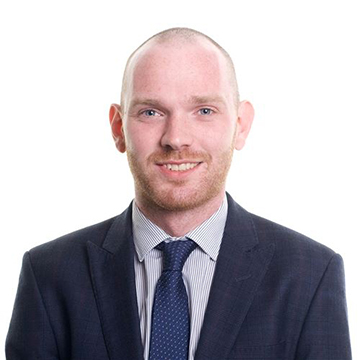 Joe Pickering
Employer Solutions, Associate Director
Biography
Joe is an employment tax specialist in RSM's Gatwick office, providing tax advisory services for a diverse portfolio of medium and large corporates including major multinationals, UK FTSE/AIM listed companies, private equity backed and owner managed businesses. He has experience across all areas of employment tax including domestic employment taxes, international assignments and share incentives.
Joe has particular specialisms in share incentives and domestic employment taxes, including share plans, tax valuations, providing tax advice to shareholders and management on mergers and acquisitions, off-payroll working and the IR35 rules, the CJRS and CIS.
"I work with my clients to translate complex tax legislation, case law and HMRC guidance into actionable advice written in plain English."
In my spare time I love going out to see live music with friends, hiking with the dog, and the occasional marathon.
Joe's RSM timeline:
2015: joined RSM as Assistant in Private Client
2016: promoted to Associate
2018: transferred to Employer Solutions
2019: promoted to Manager
2021: promoted to Associate Director