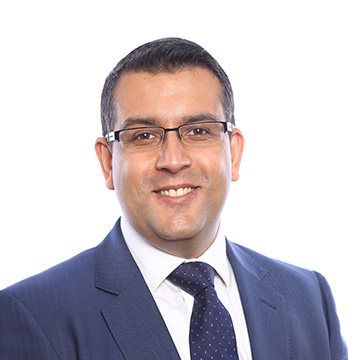 Deviesh Raikundalia
Restructuring Advisory Director
Biography
Deviesh is a restructuring advisory director, overseeing and guiding teams operating in the East Midlands region. He helps manage businesses experiencing financial struggles by navigating complex insolvency procedures and offering strategic advice.
Deviesh graduated with a degree in mathematics and computer science from the University of Birmingham, before commencing his professional career at a mid-tier accountancy firm in London. He attained his accountancy qualification whilst in London and transitioned to a boutique restructuring and insolvency practice in Leicester, before expanding that practice as a Partner into Nottingham.
Deviesh represents RSM UK on national automotive and manufacturing, restructuring national treasury and central government and is a member of ACCA's corporate sector and local panels. He also serves as regional wellbeing ambassador, advocating for men's mental health awareness and well-being.
"My passion stems from the belief that everyone deserves a chance to overcome financial challenges and subsequently thrive. I define success by helping businesses and individuals navigate complex situations, providing them with clarity, support, and tailored solutions. I enjoy helping those who are determined to turn their circumstances around, knowing that my guidance can be a catalyst for their longer-term success."
Outside of work, Deviesh is a family man, married with three children. He actively contributes to his local community as a qualified football coach, managing a mixed-gender grassroots football team and engaging in various charitable activities. In his free time, Deviesh participates in sports such as badminton, cricket, football, tennis, and recently rediscovered his passion for golf. He is an avid Leicester City supporter and season ticket holder with his son.
RSM timeline
2020: Joined RSM as Director, Restructuring Advisory