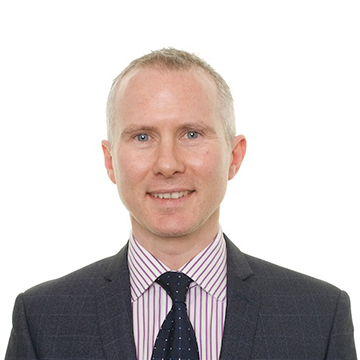 Chris Knowles
Chief Digital Officer
Biography
Chris Knowles is the Chief Digital Officer at RSM UK. He has more than 20 years' experience as an IT consultant, is a chartered management accountant, and sits on our National Leadership Team.
Chris started out in IT consulting in 1997, and joined RSM in 2012 to build and lead our technology and management consulting practice. As the Chief Digital Officer, a role he took on in April 2020, Chris guides technology innovation and adoption for our firm and clients.
Asked what motivates him in his working life, Chris says:
"Learning new things from the people I work with and my role in technology. I don't know what technologies we'll adopt in five or 10 years, but I know we need a strategy to drive growth and profitability through new technologies. This is what gets me out of bed in the morning."
Outside of work, Chris enjoys being kept on his toes by his twin boys. And during quieter moments you might find him with his head in a good book, indulging his love of history.
Chris's RSM timeline:
2020: became Chief Digital Officer and joined the National Leadership Team
2013: became Partner
2012: joined as Director and Head of Technology and Management Consulting