Commenting on the latest
CIPS UK Manufacturing Purchasing Managers' Index
which has continued the downward trend, falling to a seven-month low of 45.3 in July,
Rachel Milloy, senior analyst in manufacturing at RSM UK
, said: 'The manufacturing PMI in July decreased to 45.3, with sharp falls in the quantity of purchases and stocks of finished goods indices to 39.4 and 49.2 both clear signs that demand remains slow. The drop in quantity of purchases reflects lowered optimism in future demand, as businesses prepare for reduced production levels in the next few months.
'In addition, the backlogs of work index fell to 39.6, indicative that manufacturers are working through their backlogs. However, this, coupled with new orders falling to 44, suggests future headwinds as the pipeline of activity dries up without signs of replenishment. This leaves UK manufacturers in a vulnerable position to protect their business margins, exacerbated by export regulation introduced post-Brexit.'
She added: 'As manufacturing is an energy-intensive industry, it has been hit harder by economic challenges such as the surging cost of raw materials, meaning businesses have been in a recession for some time. Manufacturers need capital investment in order to grow, especially as current market conditions are making it extremely difficult for manufacturers to invest. This reinforces the urgency of an industrial strategy, as until the government provides clarity, UK manufacturers will continue to fall behind their international counterparts.'
Thomas Pugh, economist at RSM UK
, added: 'The fall in the manufacturing PMI suggests that momentum and resilience in the private sector are starting to falter and it is not difficult to see the economy slipping into recession in early 2024 as the impact of interest rate hikes continue to feed through into the real economy. Indeed, at 46.8 the employment index suggests that the sector is continuing to shed employees.
'On the inflation front, goods inflation is clearly starting to ease. The input and output prices balance of the manufacturing PMI were below 50 at 43.8 and 49.0 respectively, indicating that prices in absolute terms, not just inflation, are now falling. In contrast, services inflation will prove stickier. That will be especially concerning for the Bank of England as services inflation is much more related to the labour market and the domestic economy.
'We think a 25bps rise in interest at the next MPC meeting on 3 August is the most likely outcome, but there is a roughly 33% chance that the MPC goes for another bumper 50bps rise to try to quash signs of sticky inflation in the services sector. That could then be followed with one more hike in September – we expect interest rates to peak at between 5.5% and 5.75%.'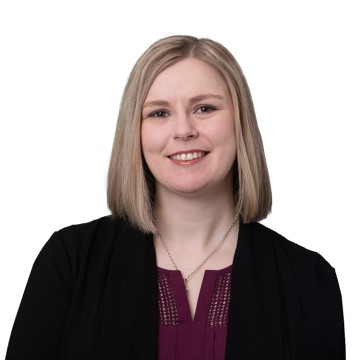 Rachel Milloy
Senior analyst, Manufacturing
AUTHOR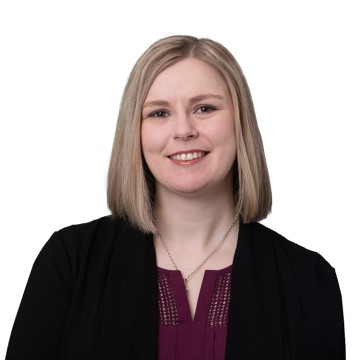 Rachel Milloy
Senior analyst, Manufacturing
AUTHOR