George Bull, former senior tax partner at RSM UK, has been announced as the winner of the 'lifetime achievement award' at the Tolley's Taxation Awards 2022, in recognition of his substantial contribution to the tax profession.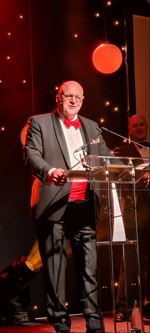 George, who retired at the end of March, worked in taxation for over 45 years. He spent 23 years with RSM UK, after starting his career at HMRC as a tax inspector. During his time at RSM, he was a senior tax partner and head of tax, working with clients to develop strategies, maximise profitability and solve problems in a tax-efficient manner both in the UK and internationally. He also regularly acted as a media spokesperson for the firm and was editor of RSM's Weekly Tax Brief.
George Bull said: 'Since my career in taxes began in summer 1976, the changes have been immense. Now more than ever clients need trusted advisors such as RSM to help achieve their goals in an increasingly complex tax environment.
'For my part it's been an honour, a privilege and a pleasure to spend 23 years - almost exactly half my time in taxes - with the wonderful people who together make RSM what it is.'
Ali Sapsford, head of tax at RSM UK, said: 'It's probably true to say that they don't make them like George anymore. Throughout his career, both as tax advisor and tax commentator, George was dedicated to helping his clients, ensuring tax systems remained fair and calling out areas where he thought this wasn't the case.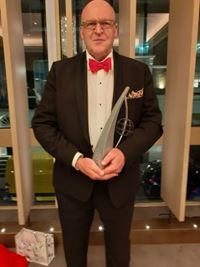 'His great gift was being able to translate tax and make it relatable to both clients and journalists alike. His passion and enthusiasm for tax shows no abatement despite his recent retirement and he remains an inspirational figure for those both at RSM but also across the whole profession.'
She added: 'I think it's worth noting that in the year George's lifetime of dedication to tax is recognised that RSM's Grace King was also a finalist in the 'Rising Stars' category. That's a fitting tribute to the legend that is George Bull.'
George was officially recognised for the 'lifetime achievement award' at the Tolley's Taxation Awards on Thursday 12 May. More information can be found on the Tolley's Taxation Awards website.