07 February 2022
RSM UK has significantly strengthened its Environmental Social & Governance (ESG) credentials with the key appointment of Dr Karl George MBE, one of the UK's leading corporate governance experts, and an internationally acclaimed thought leader.
The appointment marks a major step for RSM as it looks to strengthen and expand its ability to offer a market leading ESG advisory to UK middle market businesses.
Previously the founder and managing director of The Governance Forum and creator of the Effective Board Member programmes, Karl works with senior executives in the private, public and voluntary sectors. He has over 25 years combined experience in accountancy, business and strategic development.
Based out of RSM's Birmingham office, Karl will apply his exceptional insight for corporate governance solutions to strengthen RSM's commitment to creating sustainable value and growth both for its own people and its clients throughout the UK, and internationally.
Dr Karl George, partner and head of governance at RSM, said: 'I'm delighted to be joining RSM during what is an exciting period of growth and opportunity for the firm. RSM is a well-established brand, and it has a clear ambition to become the leading adviser to middle market businesses here in the UK, and globally, with sound corporate governance at its core. This is also a people business with a fantastic, collaborative culture. I look forward to applying my expertise to help develop the team and support its clients to help realise their goals.'
Mark Taylor, regional managing partner at RSM, comments: 'We're delighted to welcome Karl to the team. His appointment marks a major step for us in realising our ambition to offer market leading advice that is tailored to individual businesses and their objectives. His extensive experience of working with complex, public and private sector organisations both big and small sets us in good stead. I'm very much looking forward to working closely with Karl and wish him every success in his new role with us.'
As a seasoned non-executive and qualified accountant, Karl is well respected in the business community, regularly featuring in power lists. He was one of the first winners of the Birmingham Young Professional of the Year (BYPY) award and was among the founders of the Young Directors Forum at the Institute of Directors (IOD). He is a founder member the Association of Corporate Governance Practitioners (ACGP) and developed a unique governance framework (GAP) and quality mark that was endorsed by the late Sir Adrian Cadbury which has been delivered to over 100 organisations nationally. Karl wrote the RACE Equality Code recently and has been instrumental in its development nationally to drive equality, diversity and inclusion across all sectors.
The leading audit, tax and consulting firm is primed to announce an additional key appointment in the coming weeks that will further bolster its ESG capability.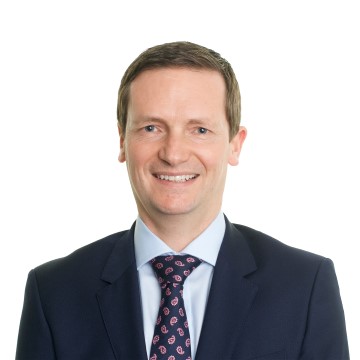 Mark Taylor
Regional Managing Partner, Central, Head of ESG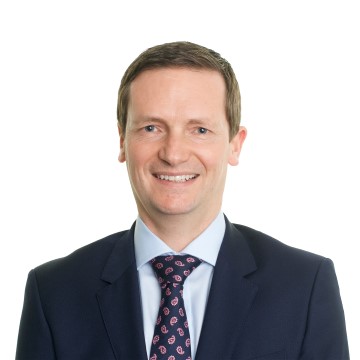 Mark Taylor
Regional Managing Partner, Central, Head of ESG