13 july 2022
RSM UK has appointed Andy Williams to strengthen the firm's audit team in Birmingham. Andy joined RSM on 4 July and will focus on growing both the practice and the capability of the audit team throughout the Midlands region.
Andy has over 20 years' audit experience working with many large high-profile clients across a diverse range of sectors including: utilities, retail, transport, sports and leisure. He has a proven track record of winning significant contracts with international private and public sector audit clients.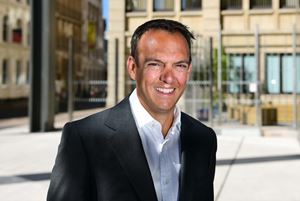 In his new role he will drive the further expansion and development of the Birmingham audit team, focusing on the Midlands market, while supporting the career development of junior audit team members.
Prior to joining RSM, Andy spent 20 years as an auditor at Big Four firms including four years working in Sydney. He is a member of the ICAEW and a Fellow Chartered Accountant.
Andy Williams, audit partner for RSM in the Midlands, said: 'I'm absolutely delighted to be joining a fantastic team and looking forward to leveraging my experience to coach and develop the juniors and manager group. It's an exciting time to be joining RSM at a time of great opportunity for the firm.'
Ben Lawrance, regional head of audit for RSM in the Midlands, said: 'I'm thrilled to be welcoming Andy to the Birmingham office. His extensive experience of auditing for Big Four firms, coupled with his proven ability to win new audit clients means he will be a great asset to the team. I'm very much looking forward to working with him.'