Clock is ticking as FCA research highlights a quarter are not ready for new Consumer Duty rules
As the Financial Conduct Authority (FCA) publishes its Consumer Duty Firm survey* highlighting how ready businesses are for the new Consumer Duty Rules, RSM UK is offering support for businesses struggling to get to grips with the new regulatory requirements. The FCA survey reveals almost a quarter (23%) of financial services businesses have some work to do if they intend on being ready by July 31, and 7% admit they have significant work, or have not yet started to prepare.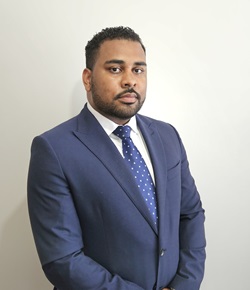 Michael McCormick, managing consultant at RSM UK, has recently been appointed to support businesses with implementation of the new rules. He says: 'While the majority of businesses are well on their way to implementing plans, businesses that have been less engaged, or are not sure whether the Consumer Duty applies to them, should consider getting some additional support to identify the biggest risks within their business, and prioritise those ahead of the July 31 deadline. Business leaders and board members need to consider their role in driving momentum with preparation and post-implementation responsibilities under the Consumer Duty.'
The FCAs survey identified retail finance providers and debt advice firms as the sectors least aware of how the new Consumer Duty rules apply to their business.
Michael McCormick explains: 'The duty brings into scope all regulated products and ancillary services that are targeted at retail consumers. This means that, while financial services may not be their primary function, if businesses are distributing retail financial products, or conducting regulated activities that involve engaging retail consumers, they are in scope.'
The FCA has published 10 key questions businesses need to consider ahead of the July 31 deadline:
Are you satisfied your products and services are well designed to meet the needs of consumers in the target market, and perform as expected? What testing has been conducted?
Do your products or services have features that could risk harm for groups of customers with characteristics of vulnerability? If so, what changes to the design of your products and services are you making?
What action have you taken as a result of your fair value assessments, and how are you ensuring this action is effective in improving consumer outcomes?
What data, MI and other intelligence are you using to monitor the fair value of your products and services on an ongoing basis?
How are you testing the effectiveness of your communications? How are you acting on these results?
How do you adapt your communications to meet the needs of customers with characteristics of vulnerability, and how do you know these adaptions are effective?
What assessment have you made about whether your customer support is meeting the needs of customers with characteristics of vulnerability? What data, MI and customer feedback is being used to support this assessment?
How have you satisfied yourself that the quality and availability of any post-sale support you have is as good as your pre-sale support?
Do individuals throughout your firm – including those in control and support functions – understand their role and responsibility in delivering the Duty?
Have you identified the key risks to your ability to deliver good outcomes to customers and put appropriate mitigants in place?
Michael McCormick concludes: 'The FCA has made clear that it will be taking a proportionate approach to engaging on firms' applicability of the duty. Firms that can evidence their best endeavours to identifying key risks of foreseeable harm, and addressing poor outcomes for consumers, will have this taken into account. Those businesses that fail to address foreseeable harm and poor outcomes for consumers will be pursued by the FCA, with the current suite of supervisory and enforcement tools at its disposal.'